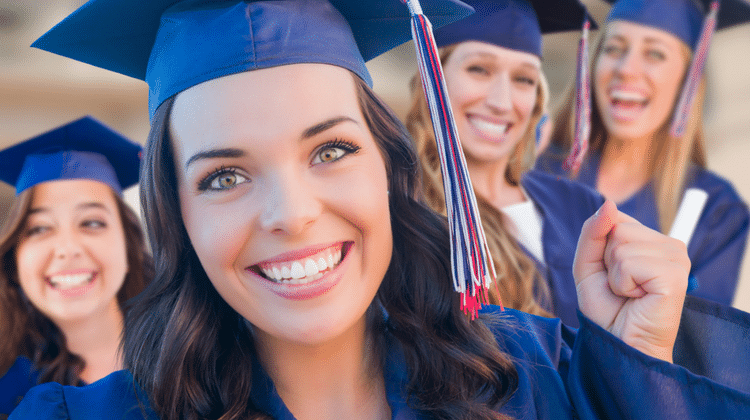 Sponsored by Comet:
Refinancing your student loan can be a blessing in disguise. It not only allows you to combine your existing student loan into a new one, but you can get a lower interest rate as well. This can significantly help in lowering your monthly payment and save a considerable amount on your interest costs as well. It can also help you meet your loan payment deadlines faster.
So, are you planning to get your student loan refinanced? Here are some secret tips to help you get through the process.
A Strong Credit Score
One of the things about lenders is that they usually prefer refinancing loans of those borrowers who have a good history of financial responsibility. They usually employ a couple of means and methods to measure a borrower's financial responsibility. One of them is by carefully analyzing their credit score.
To increase your credit score, it's important to make sure that you meet your loan repayment deadlines and maintain a good history of before-time or on-time payments. Avoid skipping them and try and reduce your debt to enhance your credit score.
Important Tip: Try and aim for a credit score of around 700. Lenders usually show interest in student profiles that have a credit score of about 680 and above.
Strong Income Base
Apart from a strong credit score, student loan lending companies typically prefer financing individuals who have or assure a stable and recurring income to repay their student loan.
But, how do you know if you have enough income to be eligible in the lending-borrowing market? Take a look at your monthly after-tax income and evaluate whether or not it's enough to help you sustain your monthly expenses as well as save for future endeavors. If you're confident enough, go ahead and apply for refinancing.
Important Tip: On the off chance that you're not able to save enough funds after making your monthly student loan payment, the best way to increase your chances is find a qualified co-signer who himself/herself has a strong income base.
No or Limited Additional Debts
Student loan lenders study each and every aspect of your application, especially your additional debts. They compile all your debts – credit card debts, mortgage debt, auto debt, etc., add them all, and produce a report of your total debt obligation. The lower your monthly obligation is, the higher your chances of the lender refinancing your student loan are.
Important Tip: The best way to check how much money can save your application from getting rejected is by calculating your income using this site .
Relatively Smaller Debt-to-Income Ratio
Loan lenders have a keen interest in analyzing your monthly income and debt obligation ratio. This is because; the ratio helps them in checking whether or not you'll be in a position to repay the loan on time.
Important Tip: Make sure your debt-to-income ratio is as low as it can be. The lower the ratio, the better it is.
Be Employed
Last but not the least, it's best to have a steady job (about 1-2 years of work experience). This helps in maximizing your chances of convincing the lender that you're capable enough and will be in a position to repay your loan after the completion of your education.
At the same time, if you have a written job offer when you plan to apply for a refinance student loan, your chances of getting the loan approved increase significantly.
Important Tip: If you're unsure of your employment status, have a qualified co-signer with you who has a strong credit base.