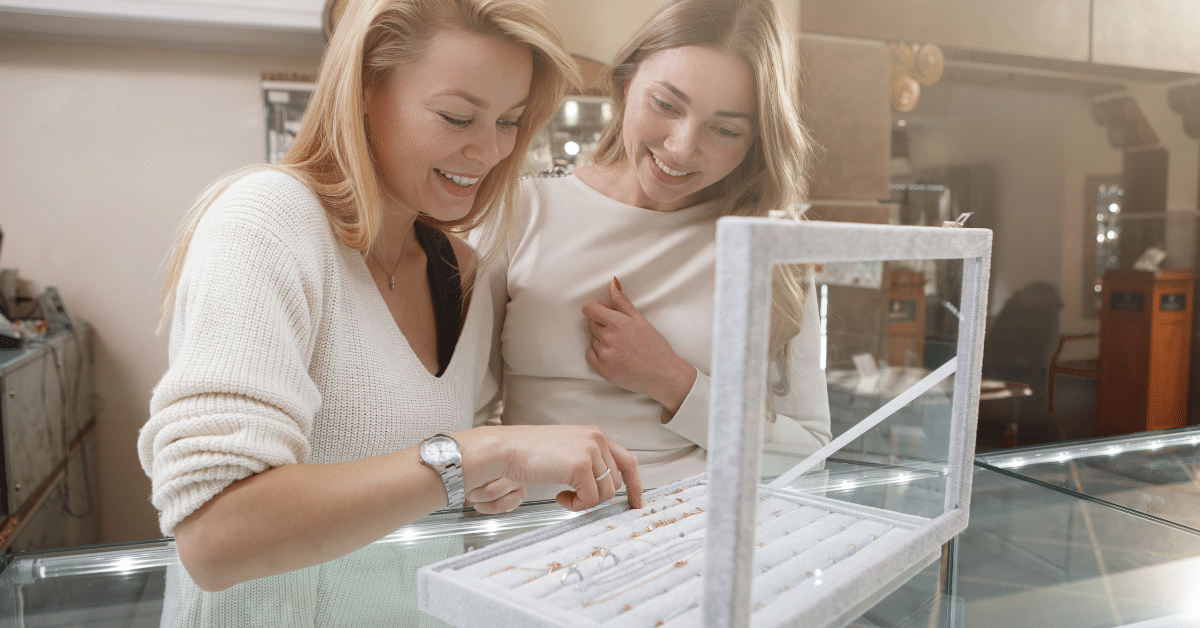 Brought to you by MoissaniteCo:
The jewelry industry is one of the lucrative industries today, so it's worth considering if you want to start a business. Trading in jewelry, like moissanite engagement rings, can earn you a good return on investment with proper research. Every business is frightening to start, but there are many possibilities in the jewelry industry. You just need to do your homework first.
Jewelry Business Establishment Guide
Every business starts with a need that it wants to meet in the market. Therefore, your thoughts should revolve around this from the beginning. Here is a useful guide on how to proceed:
Step 1: Identify the Jewelry Products to Sell
The first choice to make is the type of jewelry you want to make for your customers. Engagement rings are popular jewelry products that can generate a good income for your business. Therefore, you could consider starting out selling engagement rings to get into the business and then diversify later.
All you need is a strategy to reach your target audience. Your work involves fitting and designing rings based on your customers' tastes and preferences. Most importantly, the choice will help you come up with a business name.
Step 2: Develop a Buyer Persona
Who is your customer? The next step is to identify your potential target customers. With engagement rings, you're targeting those in relationships or aspiring to be in relationships. Therefore, identifying their needs is vital at this stage.
Assume you're creating a collection of engagement rings. You have to remember that you have different types of customers. Therefore, you should stock rings at different prices. Moissanite rings are perfect for those with low budgets, and diamond options for great for clients with bigger budgets.
Step 3: Establish Business Funding Options
Establishing the costs of starting your business comes in at this point. Initial investment goes into the jewelry materials and tools for making your products. Therefore, you should thing your finances through.
It doesn't have to cost you a large to get started. However, crowdfunding is an option if you feel you'll need a large amount of capital. Online jewelry establishments can help you save a lot on initial costs. Do your math right to help your business start on a solid financial foundation.
Step 4: Market Your Jewelry Products
At this point, you have everything in place. You've picked the products, determined your customers, and established your business. Now, it's time to reach your target audience. That means you'll need to spend some time and money to get the word out.
Get started by using online platforms. Establish profiles on popular platforms, such as Pinterest and Instagram, where you can share information about your products. A website isn't necessary at this stage but may be in the future. All you need to do at this point is let customers know about your existence.
Step 5: Begin to Sell your Products
It's one thing to establish your business and another to sell your products. You have to persuade your prospects to buy from you. In that case, you must show people you understand engagement ring products.
Your customers will be waiting to see whether you can meet their needs. Therefore, not only should you understand your products well but also the value they offer to your customers. For instance, showing great value for moissanite rings at affordable prices will lead to sales.
Conclusion
The secret of starting a jewelry business lies in your understanding of the industry at large. For instance, selling engagement rings requires that you know how to price them based on the gem and metal you pick.  In addition, you should establish the initial investment costs and brand name for your business before you start marketing and selling your products.