Women On Business
Established in 2007, Women on Business, is an award-winning online destination for the news and information women need to be successful in the business world from an international team of contributors. Business women can be a powerful network online. The goal of Women on Business is to see that power grow and to broaden the online discussion between today's male and female business thought leaders.
Women on Business is owned by author, speaker, and President & CEO of KeySplash Creative, Inc., Susan Gunelius. With a team of diverse contributors, Women on Business delivers valuable information as well as career and educational resources to an audience of business women working in all areas of business, from solopreneurs to corporate executives, across the globe.
Visitors to Women on Business can apply to be a contributor or submit individual articles. 
Women on Business has been recognized through numerous awards and accolades, including being listed in the Forbes.com list of the Top 100 Websites for Women and the Top 20 Social Media Marketing Sites as well as The Little Pink Book's Top 10 Business Blogs for Women. Additionally, Women on Business has also won a Stevie Award for Women in Business in the category of Best Blog.
Susan Gunelius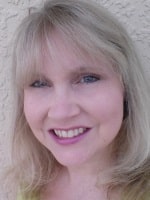 Women On Business is owned by Susan Gunelius, President & CEO of KeySplash Creative, Inc., a marketing communications company offering copywriting, business communications, blog, book and article writing services as well as strategic marketing and branding consulting and coaching.
She brings with her 25 years of experience working in the marketing field for some of the largest corporations in the world (including divisions of AT&T, HSBC, Household International and more) and holds an MBA in Management and Strategy and a Bachelor of Science degree in Marketing.
Susan is a published author with numerous business and marketing-related books available in stores and online (30-Minute Social Media Marketing, Content Marketing for Dummies, Blogging All-in-One For Dummies
, Google Blogger for Dummies, The Complete Idiot's Guide to WordPress, The Complete Idiot's Guide to LinkedIn, Kick-Ass Copywriting in 10 Easy Steps, Harry Potter: The Story of a Global Business Phenomenon, and Building Brand Value the Playboy Way.
Susan frequently writes about marketing for various publications. She is a featured writer for Entrepreneur.com and Forbes.com, and her marketing-related articles have been published on numerous websites, including MSNBC.com, FoxBusiness.com, BusinessWeek.com, WashingtonPost.com, TheStreet.com, SmartMoney.com, and more.
Susan also offers speaking services and talks to both professionals and students about a variety of marketing-related topics, such as social media marketing, content marketing, and branding.
If you would like to contact Susan Gunelius for assistance with writing, copywriting, branding or marketing initiatives, or to learn more about the services Susan offers through KeySplash Creative, Inc., please visit the KeySplash Creative contact page. To contact Susan in reference to Women On Business, please submit the Women On Business contact form.
Follow the links to connect with Susan on Twitter, Facebook, and LinkedIn.