Susan Gunelius (Founder and Editor-in-Chief)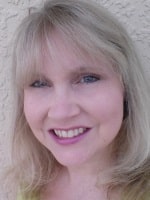 WomenOnBusiness.com was founded in 2007 by Susan Gunelius, President & CEO of KeySplash Creative, Inc., a full service marketing communications provider offering copywriting, business communications, blog, book and article writing, and marketing and branding consulting services. In 2013, she was named the #1 women and leadership influencer online by Traackr.com.
She brings with her 30 years of experience working in the marketing field for some of the largest corporations in the world (including divisions of AT&T, HSBC, Household International and more). She holds an MBA in Management and Strategy and a Bachelor of Science degree in Marketing.
Susan is a published author with numerous business and marketing-related books available in stores and online (Harry Potter: The Story of a Global Business Phenomenon through Palgrave Macmillan, Kick-Ass Copywriting in 10 Easy Steps through Entrepreneur Press, Google Blogger for Dummies through Wiley, Building Brand Value the Playboy Way through Palgrave Macmillan, Blogging All-in-One For Dummies
through Wiley, 30-Minute Social Media Marketing through McGraw-Hill, The Complete Idiot's Guide to WordPress and The Complete Idiot's Guide to LinkedIn through Alpha Books/Penguin, and Content Marketing for Dummies through Wiley.
Susan frequently writes about marketing for Forbes and Entrepreneur.com, and her marketing-related articles have been published on numerous websites, including MSNBC.com, FoxBusiness.com, BusinessWeek.com, WashingtonPost.com, and more.
Susan also offers speaking services and talks to both professionals and students about a variety of marketing-related topics, such as social media marketing, content marketing, and branding
If you would like to contact Susan Gunelius for assistance with writing, copywriting, branding or marketing initiatives, or to learn more about the services Susan offers through KeySplash Creative, Inc., please visit the KeySplash Creative contact page. To contact Susan in reference to Women On Business, please submit the Women On Business contact form.
Follow the links to connect with Susan on Twitter, Facebook, and LinkedIn.
---
Laura Berry (Social Media Coordinator)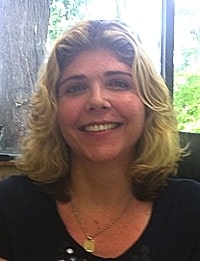 Laura Berry is founder and principal at Have Presence. She is focused on social media for small business and women in media and small business. At Have Presence she does social media posting for small business clients, some of whom have been with her for as long as two years of repeat business.
Laura has 13 + years experience with Palo Alto Software (Eugene, OR) in multiple roles including sales, customer service, customer support, and assistant to CFO.  She was always the best in the company at dealing with the rare unhappy and unreasonable customer.  She is a dean's-list graduate of the University of Notre Dame (South Bend, IN) with a BA double-degree BA in Spanish and Education; and she holds an MA from the University of Oregon in Education. She is a single mom in business for herself.
You can connect with Laura  on Twitter (@havepresencellc) and her Facebook page is HavePresenceLLC.
---
CURRENT CONTRIBUTORS
The following business professionals currently contribute content to Women on Business to help readers succeed in the world of business.
Adrienne Greenwood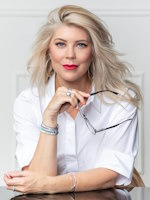 Adrienne Greenwood is a seasoned global executive publicist, founder of a bespoke PR Agency and author of Unleash The Hidden Titan, Publicity Secrets For Modern Business Leaders.
You can connect with Adrienne on LinkedIn, Facebook, and Instagram.
---
Allison Conway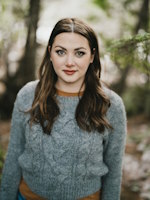 Allison Conway is the founder and Creative Director of Sealevel Agency®, a brand management and marketing strategy firm helping clients in traditionally "boring" industries create bold, fun, human brands.
Allison has been to over 40 countries, has walked the Camino de Santiago, wrote the bestselling book, "Friendshit", and briefly worked as the bookkeeper and office manager for a float plane operation in Alaska.
Allison believes business is simple in its purest form: a human has a thing and another human needs the thing. Branding and marketing is the act of getting to know each other through sharing our stories.
You can connect with Amy on LinkedIn.
---
Amy House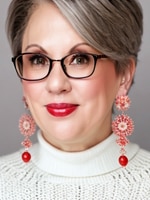 Amy House, M.Ed. is a business success coach and business consultant with over 20 years of marketing  and business development experience. She is regularly featured on publications such as Women On Business, All Business, StartUpNation, and many others. She is also the Founder and CEO of Growin' Out Loud Darlin'.
As a Business Consultant, Coach, and Trainer, she is an expert at helping business owners, executives, and teams find the achievement and fulfillment they desire in business and life. She is a Steel Magnolia… and brings that sassy YaYa wisdom to help your business Grow Out Loud, Darlin'. 
You can connect with Amy on LinkedIn, Facebook, Instagram, and YouTube.
---
Gail Eaton-Briggs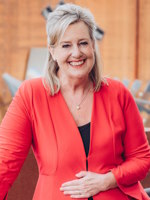 Gail is committed to the concept of lifelong learning. She loves to see others do well and thrive – in business and in life.
Through her practice, Everywhen Solutions, she develops and delivers bespoke leadership development programs and services for individuals and teams. Gail works with vulnerable children and families and supports bereaved families with end-of-life Celebrant services.
Gail is the author of Conscious Grit – from stuck to unstoppable.
You can connect with Gail on LinkedIn and Facebook.
---
Gayathri Gopalan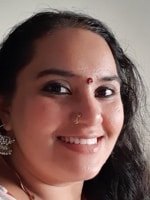 Gayathri Gopalan is a 30-year-old from Chennai, India with a master's degree in Math. She's an extroverted pet fanatic, a bibliophile, and an ardent fan of Jeffrey Archer and Cecelia Ahern. She loves playing chess, cooking diverse dishes, and nature. She also loves to concoct stories in an engaging, enjoyable manner, making complex topics easy to understand.
Gayathri's approachable personality reflects in her writing, where she loves to make her readers feel connected. She has also written a book called A Plethora of Emotions, which is a collection of poems on various topics.
You can connect with Gayathri on LinkedIn, Facebook, Instagram, and Pinterest.
---
Kate Pitner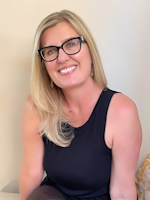 Kate Pitner is a designer and illustrator and the 'poppy' behind the poppynotes e-greetings mobile app. She founded the poppynotes app with one mission in mind: to help others stay connected to the important people in their lives in an easy, fun, and meaningful way. 
Kate has worked as a creative for 25+ years with experience in arts education, corporate graphic design, product manufacturing, branding, textile and wall-covering design for national hotel chains, art licensing for the gift industry, and now, app developer.
You can connect with Kate on Instagram, Facebook and Pinterest.
---
Sarah Miskelly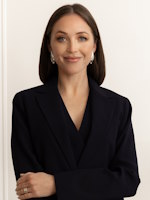 Sarah Miskelly, a Toronto native, mom of 2, and full-time real estate investor, had a modest upbringing in a 2-bedroom apartment with her single mom. Her life changed at 3 when she met her dad, a property investor. After his sudden passing at 16, she took charge of his property portfolio.
At 24, Sarah became the Top Agent Under 30 at Keller Williams Toronto, selling $55M in real estate, while building her own global property portfolio. Ready to start a family, she gave up her $400K income, able to sustain her lifestyle due to passive income from real estate.
Now, through Hylee Capital, her real estate investment firm, Sarah empowers women to enter real estate, generate passive income, and bridge the wealth gap one step at a time.
You can connect with Sarah on Instagram and LinkedIn.
---
PAST CONTRIBUTORS
The following business professionals have contributed content to Women on Business in the past.
Allison O'Neill
Allison O'Neill is an author and writer from New Zealand. Writing has been her true passion since age seven when her first offical publication (a family newsletter) came out. Since then, her writing has been published in New Zealand, Australia and London. She is the author of "The Boss Benchmark" which is a book about how to be an amazing boss. She wrote it after seeing inside many companies while running her staff survey company. She learned what staff really loathe and love in a boss and decided to share it. You can purchase the book at http://www.thebossbenchmark.com/ and subscribe to the blog at http://www.thebossbenchmark.blogspot.com/.
Allison also writes a blog for her other love of self growth called "Live Knowing This". Self growth has been a huge love of hers from a very young age. She has read hundreds of self help books and been to all the 'entrepreneurs' seminars she could find. She adores Tony Robbins programs and wants to help people learn and grow while living happier lives with clarity. Some people she adores that have and are still ABSOLUTELY changing the world… Steve Irwin, Ellen DeGeneres, Jesus, Wayne Dyer, Tony Robins and Lousie Hay. Allison would love to hear your questions and topic suggestions – get in touch [email protected].
---
Amy Blais
Amy Blais is Program Director for the Women Presidents' Educational Organization (WPEO). Miss Blais has been with the WPEO for two years. The WPEO, a regional affiliate of the Women's Business Enterprise National Council (WBENC), creates increased access to business opportunities for Women's Business Enterprises (WBEs). Ms. Blais oversees the WBENC certification process for women-owned business in New York, Connecticut and New Jersey. She guides firms through the process of certification and helps provide links between women entrepreneurs and business opportunities in the private sector. Ms. Blais and her team develop effective programming and opportunities for WBEs for the overall mission of increasing access for WBEs. Ms. Blais also serves on the Supplier Diversity Development Council of New Jersey.
Ms. Blais has always been dedicated to increasing resources and opportunities for women. Prior to her work with the WPEO, Ms. Blais worked as Program Coordinator of the Women's Resource Center where she developed programs dedicated to advancing women's personal, educational and professional goals as well as providing support and counseling services to women in need. She also served as a Research Fellow at the Boston College Department of Psychology participating in research regarding gender differences, intergroup relations and non verbal communication.
---
A. Michelle Blakeley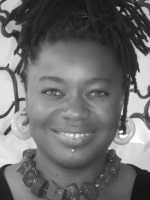 Micro Business Therapist™, A.Michelle Blakeley, is a small business professional with extensive experience in sustainable business practices who has successfully guided new and seasoned small business owners through the daily challenges of operating a small business with timely and transformative advice.
She is featured in Forbes.com and the Financial Post as one of 30 Women Entrepreneurs to Follow on Twitter, a contributor for the San Francisco Examiner and was the host of Simple Truths for Women Entrepreneurs on BlogTalkRadio.com.
You can find A. Michelle on her website, Simplicity Mastered, or Twitter (@simplicityinc).
---
Andrea Sok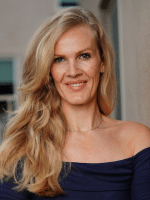 Andrea J. Sok is the Founder and CEO of Sok Influencer PR. She brings more than 15 years of experience in marketing and communications from a career that has taken her around the world seeking great stories and sharing them in new and different ways. Andrea's foundation is in journalism- storytelling across print and broadcast media before eventually transitioning to the nonprofit sector designing national and global campaigns.
In her work at Sok Influencer PR, Andrea embraces new mediums to reach untapped audiences and deliver the most value to her clients. The media landscape has drastically changed in the last decade which is why Andrea developed the Influencer PR™ method to help small businesses, startups, and nonprofits craft their message and find the best voices and vehicles to deliver it authentically.
You can connect with Andrea on LinkedIn and Twitter.
---
Anne Clarke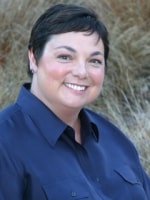 Anne Clarke is the founder and principal of ABClarke Coaching. A personal and executive coach and motivational speaker, Anne offers coaching clients and speaking audiences alike a fresh, informed perspective and dynamic, effective, presentations directed at supporting the ongoing change and growth that 21st century life demands. As Anne puts it "[my] job is to support my clients in achieving success however they define it."
As a complement to her coaching and speaking practice Anne operates the website www.setting-and-achieving-goals.com to provide resources, information and support to people interested in learning about and applying this powerful tool to their own experience. For more information on Anne's services visit her website, send her an e-mail or follow her on twitter.
---
Ann Gatty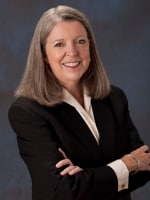 Dr. Ann Gatty is a business learning specialist with 30 years' experience, who believes that everyone has the capabilities to get where they want to go if they are enabled with the right strategies and tools.
She is the co-founder of Strategic People Solutions, an organization that helps businesses develop strong leaders while creating a culture where self-improvement is an intrinsic part of the organization's value system. Ann works with clients to develop a strategic path towards the life they've always imagined.
Ann can be reached at 855-284-4448 or [email protected].
---
Asavari Sharma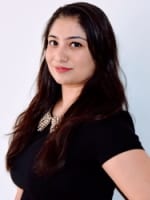 Asavari is a solopreneur and B2B digital creative who believes in compelling storytelling. Ever since she started writing, all she wanted was to make a difference with her skill. That's what led her to help businesses and entrepreneurs refine their brand voice through words.
Doing high-impact and high-value work is something Asavari works hard for and is passionate about. So far, she has written for MarketingProfs, E27.co, Thrive Global, SmallBizDaily, The Times Group, and The Indian Express, among others, and has helped 60+ clients boost their online visibility. She likes to live a simple life, fused with creativity, and strongly believes in gratitude.
To know more about her, head to her website. Alternatively, you can find Asavari on Twitter, Instagram, LinkedIn, and Medium.
---
Ashley Logan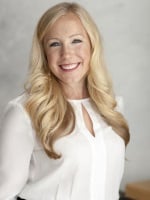 Ashley Logan, Yakkety Yak LLC CEO and Editor-In-Chief, has built a successful career on the basis of writing for a specific audience so that the customized content reaches the right consumer through original blogs, social media marketing, website copy, and more. She founded Yakkety Yak on the principal of writing for one target audience, with one common voice.
She is a native Chicagoan with a master's of science in journalism from Northwestern University and a bachelor's degree in creative writing from University of Tennessee.
---
Ashley Nialetz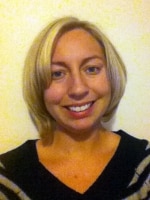 Ashley Nialetz is Founder and CEO of Fat Pug Tech. She is also a wife, mom of two, caffeine addict, customer service pro extraordinaire and superhero by night (shhh…don't tell).
Ashley worked as a virtual assistant for two years before starting her own virtual assistance company. Prior to working in the in the virtual assistant world, she had 10+ years of experience in customer service and administrative management roles. Ashley is a Simmons College Alum and owes a lot of knowledge to her experience in a women's college.
Ashley can be found on Twitter @anialetz.
---
Barbara Weaver Smith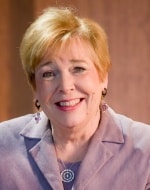 Barbara Weaver Smith is president and CEO of The Whale Hunters and an author, consultant, speaker, and coach who helps leaders achieve exceptional growth in their companies. Barbara had been a professor, a college dean, and a nonprofit president before founding her first company 13 years ago. She blogs at Whale Hunting with Barbara Weaver Smith . She writes Whale Hunters Wisdom, a free biweekly newsletter focused on growing your business.
The Whale Hunters® deliver explosive growth–from the big sale for a privately held company to the big plan for a university to the big venture for a nonprofit. The company provides training, consulting, and coaching services to entrepreneurs, executive teams, and sales teams. Barbara has a special affinity for small business and woman-owned businesses and frequently helps teams prepare a winning response to a Request for Proposals.
Barbara is co-author of Whale Hunting: How to Land Big Sales and Transform Your Company and author of Winning Whales with an RFP and Whale Hunters Wisdom. Whale Hunting Women will be out soon. She offers workshops around the US on several whale hunting topics and speaks on business development and women's entrepreneurial gifts.
Barbara's LinkedIn profile is http://www.linkedin.com/in/barbaraweaversmith, and you can follow her on Twitter at http://twitter.com/whalehunters.
---
Becky Sheetz-Runkle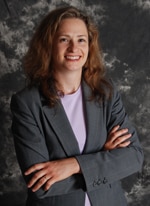 Becky Sheetz-Runkle is a strategic marketer, martial artist, speaker and the author of Sun Tzu for Women: The Art of War for Winning in Business. She is co-founder of Q2 Marketing, a technology marketing firm in the Washington, D.C., metro area.
Becky has 20 years of experience in communications, public relations, copywriting and marketing strategy. She's an expert on Sun Tzu for business, business strategy, and the challenges and attributes of women in business.
She can be reached at [email protected].
---
Bethany Wood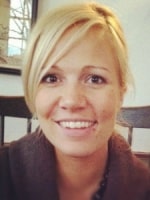 Bethany Wood is a serial entrepreneur and has started several successful companies in a variety of fields including manufacturing, distribution, consumer goods, financial services, marketing and consulting. She is currently the President of SEI International and has business interest in the US, India and China.
As an entrepreneur Bethany is constantly finding opportunities to expand SEI's holdings and as a business owner she is continually learning new ways to improve business performance. As a writer Bethany contributed to and edited the Back to Basics management book.
To receive additional business tips from Bethany follow her on Twitter @BethanysTips or read her blog www.BethanysTips.wordpress.com.
---
Bonnie Marcus
Bonnie Marcus is a Certified Executive Coach. With 25 years of sales and management experience, Bonnie has an extensive business background that includes VP of Sales at several national companies as well as CEO of a national healthcare company. She has held executive positions in startup companies and Fortune 500 companies. In her executive career, Bonnie has earned many prestigious accolades for her sales and business development performance, and she has been recognized by her peers as an outstanding and revolutionary businesswoman.
Bonnie is the founder and former President of the Martha's Vineyard Women's Network, a group bringing women together for networking, professional development, and business growth. She currently sits on the board of Women Empowered, a non-profit organization dedicated to coaching women on basic life skills.
As the founder and principal of Women's Success Coaching, Bonnie's specialty is helping women in business achieve success and maximize their potential. She assists women with promoting themselves effectively in order to advance their careers and grow their businesses.
Bonnie is well known for her motivational speaking and innovative workshops. She received a BA from Connecticut College and an M.Ed. from New York University.
For additional information on Bonnie's services, you can visit her website, www.womenssuccesscoaching.com.
---
Brittany Yates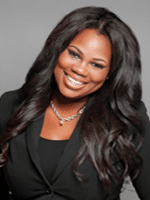 Brittany Yates. MBA is an astute businesswoman; she is a business blogger, motivational speaker, philanthropist, and author of The Fundamental Journey of Entrepreneurship Through Prayer. At the age of 17, she started investing in the lives of teenagers coordinating an after school program which sparked her love for the community and entrepreneurship.
Brittany began to incorporate entrepreneurship programs for students within the after school program, which later branched out into a nonprofit organization, Endless Dreams Foundation, now assisting youth with work employability skills and college preparation. Brittany is determined to make a difference in each person's life that comes in her life.
In addition to her nonprofit organization, Brittany opened Abundant Provisions Consulting, formally known as Brittany Love Consulting, which offers business coaching to assist aspiring and established entrepreneurs reach their full potential in business. She is passionate about encouraging and teaching entrepreneurs how to develop sustainable businesses that will last them a lifetime.
---
Brooke S. Jackson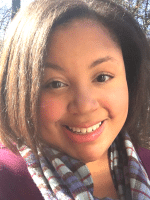 Brooke is an OBM for female entrepreneurs who are ready to take their businesses to the next level. She deeply helps female online-business owners who know their current operations and business systems need some work and that they need to properly manage projects and launches – but that it just doesn't come naturally to them or they just don't have time.
Brooke has a passion and love for animals, worldly cultures, and online business. She was born in, raised in, and lives in Atlanta, Georgia but her heart is with Western America.
You can connect with Brooke on her website, Facebook or LinkedIn.
---
Carolyn K. Broner, Ph.D.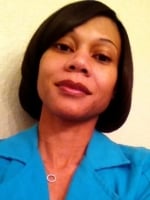 Dr. Carolyn K. Broner is an Assistant Professor at Ashford University in the College of Business and Professional Studies in the department of Leadership and Organizational Studies. She holds a doctorate in management with a focus in leadership and organizational change and has conducted research in the areas of leadership, charisma, organizational change and development, and entrepreneurship.
Dr. Broner has also owned businesses in the beauty industry and editorial services arenas. Prior to moving into the collegiate and business worlds, she was a high school teacher who taught social studies and entrepreneurship in metropolitan Detroit, Michigan.
---
Carrie Chitsey Wells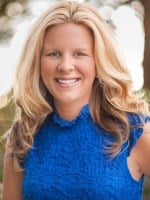 Carrie is the Founder and CEO of BLK24.com, a digital marketing and mobile consulting firm. In addition, she is the co-Founder and COO of One Touch Brands, a mobile video chat technology provider.
She has been recognized as one of the top 100 female founders in the US, top 50 mobile leaders in the US, and top 40 marketing executives under 40 in the US. Furthermore, she has been published in many magazines and publications as one of the top market thought leaders in mobile marketing strategies, call centers. and technology innovation. As a result, she has been featured as one of the top entrepreneurs in the country on Marcus Lemonis's TV show, "The Partner," on CNBC.
You can connect with Carrie on Twitter (@carriechitsey) or LinkedIn.
---
Carrie Wheeler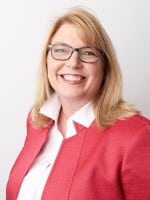 Carrie Wheeler has served as the chief operations officer of Liquid Web since July 2015. Carrie brings more than 25 years of experience in technology, telecommunications, hosting, and cloud services and has served in senior technology and service leadership positions across various organizational functions.
At Liquid Web, she is responsible for the operations of the company's data centers, network and security functions, as well as customer facing functions such as service delivery and implementation, customer care, technical support, and customer retention. Carrie holds a Bachelor of Science in marketing and finance from Trinity University and a MBA from Southern Methodist University.
You can connect with Carrie on Twitter (@liquidweb) or LinkedIn.
---
Cassandra Rae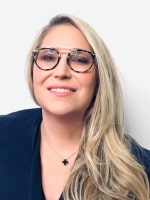 Cassandra Rae is a California-born, long-time Londoner who has one all-encompassing life goal: to democratize power at the executive board level. Having spent nearly 20 years working with some of the world's top-ranked business schools, in addition to holding three different academic degrees, Cassandra is a tireless advocate for principled business and impact capitalism.
Like many women, she's a champion plate-spinner. In addition to her full-time role with one of the world's top-ranked business schools, EDHEC, she's an MBA admissions coach, human capital consultant to international organizations and supermum to a very energetic toddler.
She also hosts produces and promotes a successful podcast, Tell It Like It Is, which has ranked in the top 25 of careers series on Apple Podcasts in eight countries across four continents.
---
Catherine Alonzo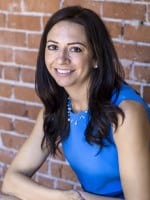 Catherine Alonzo is CEO and founding partner of Javelina, a company that is advancing equality and human dignity through social, political and economic change.
Catherine brings stories to life so her clients can change the world. Arizona Business Magazine recently named her one of the Most Influential Women in Arizona Business.
She originally hails from the UK, loves to run, travel with her husband Ruben, and spend time with their three bunnies.
You can connect with Carrie on Twitter (@catherinealonz0), Facebook, or LinkedIn.
---
Cecilia Edwards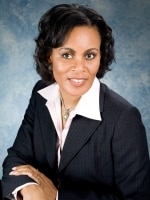 Cecilia Edwards founded The RobinsonEdwards Group (www.robinsonedwards.com) to deliver strategic advisory and consulting services to middle market companies and the individuals and investment firms who own them. She works with them to:
— Develop value creation plans to maximize each investment opportunity
— Provide executive and team coaching to portfolio company leadership to grow management capacity and ensure successful execution of value creation plans
— Establish tailored processes to facilitate highly productive relationships between the board and portfolio company leadership
Through her coaching practice, the InPower™ system she designed, and her blog (www.ceciliaedwards.com) she helps small business owners and solo-preneurs achieve phenomenal business success through the application of sound strategy.
Cecilia spent nearly seven years with The Boston Consulting Group, Inc., providing general strategy and business consulting to Fortune 500 and other major corporations across a wide range of industries. She headed a foundation focused on strengthening lower income neighborhoods and launched a research institute, develop a city-wide and region indicators websites, led major civic projects in public education, healthcare, affordable housing, and early childhood education, and trained over 125 nonprofit executives in organizational capacity building.
She started her professional career as an officer in the United States Air Force where she served as a launch manager for the Titan Satellite Space Launch program. Cecilia earned an AB from Smith College in mathematics and an MBA with an emphasis in strategy from the Haas School of Business at the University of California at Berkley.
---
Charlene Rhinehart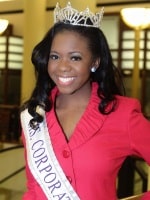 After being the first Certified Public Accountant (CPA) to win the title of Ms. Corporate America 2015 in a pageant held in Orlando, Fl, Charlene Rhinehart created the Career Goddess Academy to help female millennials attract career success and a lifestyle they love.
She is also the Managing Director of CEO Unlimited LLC – a professional training consulting firm designed to help small business entrepreneurs and career driven employees create endless opportunities through online professional branding, career advancement resources, diversity and inclusion consulting, and workplace solutions.
Charlene has been featured as a contributor for The Huffington Post, Your Coffee Break, Addicted2Success, and other publications on the web.
You can connect with Charlene on Twitter (@careergoddess), Facebook, or Instagram.
---
Christy Westerfeld, Esq.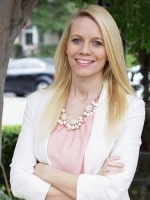 Christy Westerfeld is an attorney and online entrepreneur, who specializes in helping female online entrepreneurs ensure their websites and businesses are legally protected.
From setting up a business entity and getting client agreements in place to ensuring a website complies with privacy laws, Christy can help new business owners get the information they need to protect their intellectual property, keep their website compliant, limit liability on content posted, and ensure clients are signing complete agreements.
When she isn't working, Christy enjoys spending time with her husband, trail running around Orange County, and wine tasting in Temecula, CA. You can connect with her on Twitter (@christywlegal) or Facebook.
---
Cheryl Santa Maria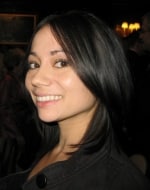 Cheryl Santa Maria is a freelance writer from Toronto. Her work can be found all over the web – from Quietcolor.com, to FeministReview.com, to her own blog.
After graduating from Brock University with a film and communications degree, Cheryl spent two years working in television, and then set her sites on the corporate world.
After spending three years as a legal assistant, Cheryl learned a thing or two about business. These experiences have given her a greater insight into the ways of the world and have served as inspiration for her writing.
Her areas of interest are (Canadian) politics, society, business and finance and popular culture, but always from a feminist perspective. She rejects the common notion that women must be and act a certain way – both professionally and personally. Through her writing, Cheryl has made it her mission to debunk the societal myths that surround both men and women and attempts to offer "out of the box" solutions to balancing work and life.
---
Christina Comben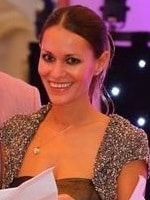 Christina Comben is a freelance copywriter specializing in B2B website content, marketing materials, article writing, and blogging. Multilingual and qualified to MBA level, Christina has produced investor guides and economic reports in developing countries for Spanish newspaper ABC and currently works as Head of Content at Day Translations.
Motivated by challenge, change, and continued learning, Christina has lived and worked her way around the world, garnering in-depth knowledge of diverse office environments and varying industries, from media and entertainment to education, health, and information technology.
You can connect with Christina via her website www.christinacomben.com, Twitter (@christinacomben), Facebook, or LinkedIn; she's always happy to answer questions and help women advance in the business world in anyway she can.
---
Chrysty Beverley Fortner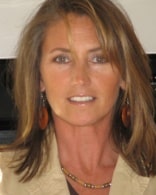 Relationship Builder, Public Speaker, Business Developer, Team Motivator, Project Coordinator, Creative Writer, Event Planner, Marketing Strategist, Change Implementer, Experience Enhancer!
As a marketing professional, Chrysty has marketed, orchestrated, motivated, and branded people, concepts and products in the entertainment, sports, music and banking industries. She embraces creation, challenge and change. She facilitates positive culture transformation within an organization. She enjoys learning and broadening her sphere of influence. She works well under pressure and welcomes opportunities to integrate creative, innovative solutions to unproven initiatives. She is far from perfect. She makes mistakes. She apologizes when she's wrong. She is humbled by the support of her friends and family to become the woman God made her to be. She is still working on that.
She is currently the director of marketing for the Tennessee State Fair. Besides receiving the directive to "reinvent the fair," she wants to create an affordable place for families to make memories in this tight economy. It's not been easy, but Chrysty welcomes a challenge (maybe if she stops saying that, she'll stop getting such challenging projects). And maybe that's what lured her in the first place. Chrysty says, "Stick with me over the next 8 months and watch my life unfold as I turn what critics say is a "thug-filled midway" into a rich experience of safe, clean family fun. I will do all of this while having fun and causing others to enjoy the process." Chrysty also writes at http://chrystybfortner.wordpress.com/.
---
Clare Baukham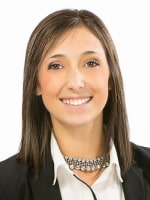 Always against the grain and outside the box, award winning financial advisor Clare Baukham obsesses about money day and night for not only herself but for the very hard-working business owners she serves.
Every business Clare has started was from a love of money and how to make it, so naturally, when she came into the financial services industry, she knew she found the missing piece to her obsession.
Money can't buy happiness, but it buys a lot of comfort and security.
You can connect with Clare on LinkedIn, Twitter, or Instagram.
---
Dawn Elyse Warden-Reeder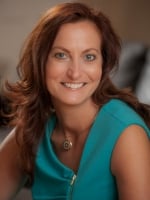 A former lifestyles magazine editor and reporter covering an array of topics including philanthropy and business, health and well-being, sustainability, fashion, music and food, Dawn entered the public relations and social media field in 2010 as Executive Partner of The Whole Enchilada PR, now the culinary division of The Warden Ettinger Group.
Dawn's appreciation for the entrepreneurial spirit, and for those who've overcome personal and professional obstacles to achieve their goals, makes her a natural Pied Piper for innovators, do-gooders and risk-takers in any industry. Combined with strong writing and social media skills, Dawn brings a notable level of passion to everything she does—including raising 5 children, one with special needs.
Dawn is a member of Philadelphia Social Media Moms, Femfessionals and Les Dames d'Escoffier International. Any where you are on social media, you'll likely find Dawn there. LinkedIn and Twitter (@eatDEWwrite) are good places to start.
---
Deborah Skye King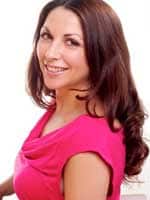 Deborah Skye King is President of Soul Therapy International and North America's #1 Soul Therapist. She works with female entrepreneurs globally to empower, educate and inspire through her online certificate trainings and coaching programs.
For the last 28 years she has been leading and participating in sacred travel to some of the worlds most beautiful and exotic locations, today she leads women on Spiritual Retreats in Costa Rica and Bali.
You can visit her site at www.DeborahSkyeKing.com
---
Denise Damijo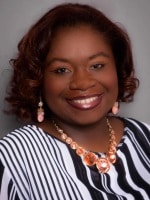 Denise Damijo is the Founder and CEO of Denise Damijo International, LLC where she is the Momapreneur's Business and Lifestyle Strategist, a published author, consultant, and dynamic speaker.
She specializes in helping businesses strengthen and excel in their content plan, marketing plan, and sales plan so that they can gain visibility and increase their profits.
Denise is a featured contributor in other places like The Huffington Post, Arianna Huffington's- Thrive Global, Addicted2Success, and Elite Daily.
You can connect with her on Facebook, Twitter (@DeniseDamijo), or Instagram. You can also reach her on her website at DeniseDamijo.com.
---
Denise Lee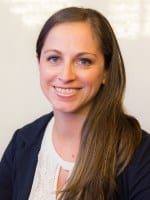 Denise Lee is the Director of Marketing for Ingram Yuzek Gainen Carroll & Bertolotti, LLP a 30-attorney law firm in New York City.  In this role, she leads the strategic planning, business development, public relations, and marketing communications efforts. As the first in-house marketing professional for the law firm, Denise considers herself an "intrapreneur", applying essential principles of entrepreneurship to the development and growth of a dynamic marketing culture.
She has been specializing in the legal marketing space for over 10 years; she is the co-chair of the alliances committee for the National Association of Women Business Owners- NYC Chapter and is a contributing writer to The Modern Marketer.
You can connect with her on Twitter (@heydeniselee), Facebook, or LinkedIn.
---
Echo Garrett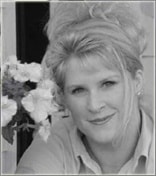 Echo Garrett is the National Practice Manager for KPMG's Financial Credit Risk practice and a Co-Founder of "Her Voice", a National Women's Organization that is bringing women together for local support and charitable opportunities. Please visit www.hervoice.org.
A former owner of Equity Enterprises, Echo is experienced in the small business transitions within the field of marketing and eCommerce development and expansion, as well as customer advocacy within the eCommerce markets in both B2B and B2C environments. Visit Echo on Linkedin at linkedin.com/in/echogarrett.
---
Elizabeth Mills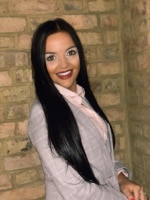 Elizabeth Mills is Managing Director at BYT Enterprises Ltd, an education and training company, and co-founder of the William Mills Foundation, a charity providing opportunity for young people. Elizabeth was awarded 'Women of the Future' 2019 for her contributions to UK business. Under her leadership, her company was also awarded the 'Job Crowd's' awards 'Top graduate and early careers employer' in 2019/20.
Elizabeth graduated from the London School of Economics as a 'Bottriell scholar' with a qualifying law degree. Since graduation, she has held various senior roles in business and is currently responsible for the operation and success of a multi-site company in the UK.
Elizabeth is passionate about supporting other women in business and leadership. You can connect with Elizabeth on LinkedIn.
---
Eunice Gatheru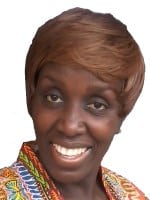 Eunice Gatheru is a Content Writer and Branding Strategist with over 20 years' experience as a Graphic Designer.
She seeks to help businesses win more customers with in-depth information on matters related to branding strategies as well as content creation. Her style is conversational with personality.
You can connect with her on Twitter (@eunicegatheru) or LinkedIn.
---
Fiona Donnelly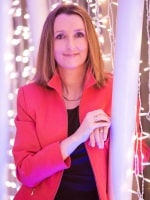 Fiona Donnelly is an Irish business consultant and coach. A serial entrepreneur, Fiona has started and managed a variety of retail stores in Ireland over the past seventeen years. Her particular niche focuses on coaching female businesswomen, but she provides a full-service consultancy and is a highly skilled business researcher.
Combining a wealth of work experience with academic learning over the years, Fiona has a BA degree in English, a MA degree in Organizational Learning & Development and is currently a PhD candidate specializing in knowledge management, at University College Cork. Keeping her grounded are her husband and five children, and the hive of activity that a large family generates!
You can find Fiona on her website: www.nexusconsulting.ie (Trading as Nexus Research & Consulting Ltd.).
---
Frances Cole Jones
Frances Cole Jones founded Cole Media Management in 1997. From the beginning, the company's focus has been cultivating clients' inherent strengths to develop the powerful communication skills that will enhance their professional and personal performance. The scope of her work includes preparation for television and print interviews, IPO road shows, meetings with potential investors, and internal meetings with partners, sales staff, and in-house personnel. She also provides presentation skills seminars and speechwriting for clients.
Prior to founding Cole Media Management, Frances worked at St. Martin's Press, Viking Penguin, Doubleday and Broadway Books as an editor of commercial nonfiction. Frances has also written for Centurion and Executive Travel. Frances' book, How to Wow: Proven Strategies for Presenting Your Ideas, Persuading Your Audience, and Perfecting Your Image, is available through booksellers such as Amazon. Visit her blog at francescolejones.com/blog.
---
Gayla Baer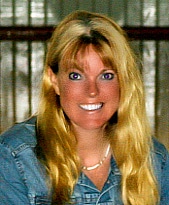 Gayla Baer has a long, impressive career in the world of online writing, social media and community building. Since she began working online in 1999, she has learned to infiltrate several niche categories with authority. Twice she grew a blog into a community, the community into a business and then sold both yielding six figure profits! She worked as channel editor for the #1 blog network managing 80+ global writers and served as community manager to one of the most influential bloggers.
Learn more about Gayla and her extensive portfolio of accomplishments and small business services at GaylaBaer.com. You can also connect with her on Twitter (@gayla) and Facebook.
---
Gina Rudan
Gina Amara Rudan is the President of Genuine Insights Inc. — a contemporary professional development and training practice whose mission is to leverage the genius within every individual and organization. Gina spoke on the subject of genius at the 2010 TED Global conference at Oxford University and is the author of PRACTICAL GENIUS: The Real Smarts You Need to Get Your Passions and Talents Working for You.
Gina has been a guest lecturer, trainer and strategist for organizations including Merck Co., the BET Network, the Interpublic Group, the United States Department of Agriculture and the Stern School of Business at New York University among many others. She is the founder of TEDxMIA, an independent movement to spread genius in southern Florida.
Before launching her own practice, Gina held management positions at Fortune 500 companies including Avon Products and PR Newswire, where she was responsible for spearheading multicultural and international marketing efforts. In 2010 Gina was selected as one of Poder Magazine's top "20 Under 40" Hispanics in the United States.
---
Hephzy Asaolu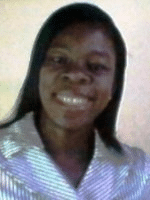 Hephzy Asaolu is the CEO if hephzysocial, a content marketing agency.
She is a professional content marketer, social media writer, passionate about educating, enlightening and inspiring small business owners in the use of content and social media marketing for their businesses. Hephzy has 10 years of experience in content creation, promotion, and marketing.
You can find her on Twitter @hephzysocial, LinkedIn, and Google+.
---
Hilary Brooks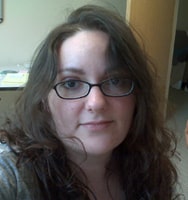 Hilary Brooks is President and CEO of A Virtual Edge, a full-service virtual assistant company. Hilary and her team tackle all the behind-the-scenes tasks you need done, freeing clients up to shine to their audiences. A Virtual Edge has helped busy entrepreneurs, speakers, coaches and bloggers with office, administrative and marketing support that leads to successful ventures. Services include newsletter/autoresponder management, blog and website maintenance, social media management, and more. Learn more here.
Hilary loves to answer questions, so look her up online at www.avirtualedge.com, on twitter at @AVirtualEdge, on LinkedIn, Google+, and Facebook, or by trusty old email at [email protected].
---
Jane K. Stimmler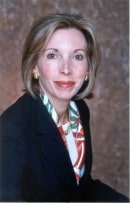 Jane K. Stimmler has over 25 years of experience in business, specifically in strategic marketing planning and communications.
She is Co-founder and President of The Marketing Edge, a Philadelphia-based marketing consulting and communications firm that has pioneered marketing and public relations strategies for financial companies and professional services firms. She has held executive marketing positions in the banking, accounting and legal industries.
Jane is co-author of a new book, Breaking Into the Boys' Club: 8 Ways for Women to Get Ahead in Business
(2009), and she frequently writes and speaks on marketing and management subjects, and about women in business. She is a university instructor and teaches on the subjects of business communication, organizational politics and gender differences in the workplace. Jane is a recognized thought leader on the topic of women's advancement. Go to www.mktgedge.com to learn more about Jane and her company.
---
Jen Meister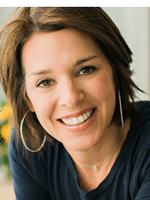 Jen Meister is on a mission to educate, empower, and inspire people on a journey toward whole health and wellness. Through her coaching practice, Simple Clean and Whole, she helps people sustain a healthy lifestyle while living in a world filled with distractions.
Jen holds a Master in Education degree from New York University and is a graduate of the Institute of Integrative Nutrition. She is a Certified Holistic Health Counselor who has coached hundreds of people and spoken to thousands over the past 10 years about how they can transform themselves without fear or stress so they can be truly healthy and happy.
Jen offers private and group coaching options, including one-on-one coaching, group cleanses, group nutrition and lifestyle programs, and online group programs. You can find Jen on Facebook, Pinterest, and Instagram.
---
Jennifer Johnson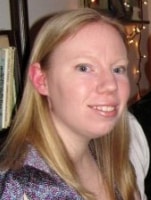 Jennifer Lee Johnson is a writer and editor based in Baltimore, Maryland. She has an extensive marketing and communications background, spanning the worlds of politics, finance, women's health and non-profits. Jennifer has a passion for mentoring young women, using her own life experience to help them find success in work and life.
Jennifer is also the founder of the blog, Next Rich Girl, where she writes about personal finance, investing, budgeting and saving money. She is a graduate of Johns Hopkins University with a B.A. in political science and economics.
You can find her online on Twitter or LinkedIn.
---
Jennifer Mitchell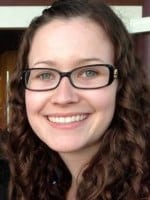 Jennifer Mitchell is a business writer based in Canada.
She specializes in content marketing, blogging, and social media marketing, and has a passion for helping businesses succeed.
You can learn more about Jennifer on her website.
Connect with her on Twitter (@jen_thewriter).
---
Jess Webb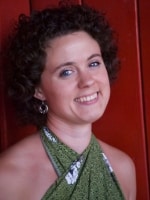 Jess is a quirky 20-something who loves to help women entrepreneurs be irresistible online to attract their ideal fans and clients, and make more money. She is drawn to beauty and has a knack for taking what you already have and turning it into a work of art that reflects your unique awesomeness and draws your ideal customers to you.
Her mission is to help change the way business is done in this world by empowering women entrepreneurs to uncover their irresistibly, in and out of business and marketing. Whether it's your website, Facebook Page, Twitter profile or ebook, Jess can help you make it irresistible to get your big message out into the world! You can  join the Be Irresistible Online community on Facebook. You can also find Jess at her Be Irresistible Online blog.
---
Jim Nico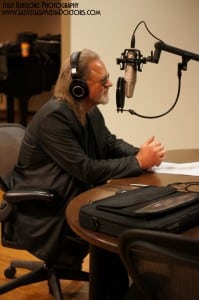 Jim Nico is CEO and Founder of SNI the parent company of The Social Network Show®, and The Social Network Station® which presents cutting edge, actionable information for social network owners and managers and is a one stop source for social networkers worldwide. SNI provides a quick reference guide on its website by featuring over 500 social networks on parade.
Jim believes the future is niche social networks and he continues with strategic partners to catalyze core principles and best practices of Service, Safety, and Sustainability as guidelines for social networks worldwide.
He can be reached via email at [email protected]. You can connect with Jim on Twitter (@jamesdnico) and LinkedIn.
---
Joynicole Martinez
Dr. Joynicole Martinez is founder and Chief Executive Officer of the Alchemist Agency, a management consulting firm serving leading corporations, health care facilities, non-governmental organizations, and not-for-profit corporations.
Dr. Martinez has 20 years of experience providing capacity-building services, including strategic planning, with a focus on performance management, fund development and impact measurement.
As a community advancement and public health expert, Joynicole has developed initiatives that reach across disciplines to strengthen health and wellness. For example, the development of mixed-income, mixed-finance housing communities that address the social determinants of health, equity and human rights.
You can find Joynicole on Twitter (@joynicolem) and LinkedIn.
---
Karen Wright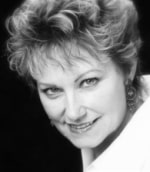 Karen Wright, owner of Wright Minded, is a professional speaker, published author and international champion for women aspiring to lead change in the world. For 18 years, Karen has helped women birth their dreams and find their clarion voice. Waking Up, her bimonthly ezine, has gained a fiercely loyal following of women spanning the globe ,and her messages of inspiration and wisdom are reprinted in dozens of online newspapers and sites each week.
Karen's life is dedicated to balancing the leadership energies in business and communities; recognizing the devastating effects of the missing balancing feminine influence. She conducts women's retreats and workshops for women seeking clarity of vision and purpose through reconnection to spiritual wisdom and truth. [email protected]; www.wrightminded.com; http://www.linkedin.com/in/karenlwright
---
Kate Wilson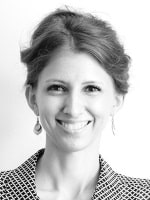 Kate Wilson is a freelance writer and blogger who focuses on helping others do great work. While her initial career plan may have been writing the next Great American Novel, she finds that improving the dialogue surrounding career development and personal growth makes her just as happy.
In her free time, you can find Kate romping through the nearest patch of woods with her beloved Siberian Husky or frequenting all of the Middle Eastern restaurants within a 50 mile radius of her apartment.
You can follow her on Twitter (@kateowilson) or on her blog at JetFeeds.com.
---
Kayleigh O'Keefe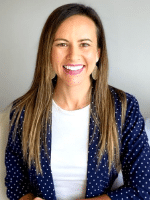 Kayleigh O'Keefe is an international best-selling author, podcast host, and Founder & CEO of Soul Excellence Ventures, a leadership publishing, consulting, and education company.
She amplifies the voices of courageous leaders by publishing best-selling multi-author books with corporate executives and entrepreneurs and facilitating 8-person, 8-week intense leadership accelerators.
Prior to founding Soul Excellence, Kayleigh spent over a decade as a consultant for Fortune 500 companies and a sales and customer success leader at early-stage technology start-ups. She received her B.A. from Duke University and her M.B.A. on a full scholarship from the University of San Francisco.
You can connect with Kayleigh on LinkedIn, Instagram, Facebook, or by visiting her website.
---
Kelly Giambra, MSA-MBA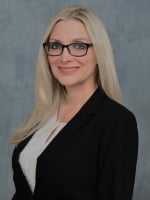 Kelly Giambra is the Founder & CEO of Back Business Solutions, LLC, a business consultation firm that specializes in helping business owners obtain access to affordable financing as well as other working capital solutions. Back Business Solutions, LLC also helps businesses who are facing issues with managing their cash flow and debt liabilities.
Kelly has a Master's Degree in Accounting, an MBA in Finance, and is an inducted member of the Sigma Alpha Pi National Society of Leadership and Success. Kelly is also a licensed real estate salesperson in Western New York.
She brings with her over 10 years of experience working in the fields of commercial finance, alternative non-bank business lending, residential mortgages, and default prevention for some of the largest banks as well as private lending firms (including HSBC Bank, PHH Mortgage, Bank of America, M&T Bank, and others).
Kelly can be reached at [email protected] or though her social media profiles on Facebook, Twitter, and LinkedIn.
---
Kelley Keller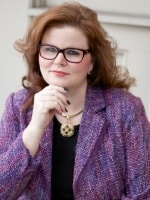 Kelley Keller, Esq. is President of Circle Legal, a law firm that is redesigning the legal experience for innovative companies, business owners, and their families. Through her firm, she helps startups, solopreneurs, small businesses, women-owned businesses, family-owned businesses, and mid-size companies get the legal, insurance, finance, and tax LIFT they need to be successful, and she helps families secure their futures.
Kelley has nearly 20 years of experience working with intellectual property matters. She has vast experience assisting companies doing business at home and abroad, and international companies entering the U.S. market to protect their intellectual property assets. Kelley's legal work comprises transactions in more than 200 jurisdictions around the world and includes mega brands such as DISNEY®, TOYOTA®, SAFEWAY®, VERIZON®, BRIDGESTONE®, and TAKEDA® Pharmaceuticals.
She is a frequent lecturer on business and intellectual property issues to entrepreneurs, corporate executives, and other attorneys. You can connect with Kelley on Twitter (@KelleyKeller and @CircleLegal) and LinkedIn.
---
Kelly O'Connell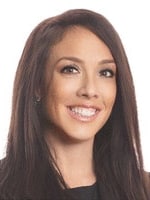 Kelly O'Connell is an executive coach, innovation advocate, and philanthropist. She is the Executive Director & Founder of GuideStar Platinum rated 501(c)3 nonprofit Start Giving Local and the Executive Vice President of innovation services firm, ON ITS AXIS.
Kelly is an active member of both Forbes HR Council and The National Society of Leadership and Success. She serves as an advisor and board member to startups in the disruptive HR and social good spaces and as a mentor to university students studying STEAM and Entrepreneurship.
Kelly is an established keynote speaker and author who is passionate about improving connection and building community.
You can connect with Kelly on Twitter, and LinkedIn.
---
Kimberly Love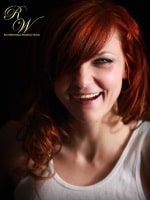 Kimberly Love enjoys spinning make believe worlds for people to get lost in as a writer by trade. She has published a romance novel and has delved into the fantasy world with her second novel. She is almost finished and looking for her next adventure.
Kimberly is obsessed with dinosaur movies and is completely enamored with the life of a vampire as immortality would really help her achieve her bucket list. She is also an amateur kickboxer and can fly an airplane. She has an eight old daughter who is the sole reason why she works so hard to achieve her dreams.
You can find Kimberly on her website, Scriber's Wings.
---
Kristin Marquet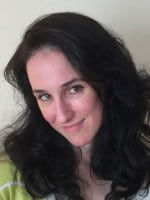 Kristin Marquet serves as the Creative Director of the award-winning creative studio, TheSplendorStudio.com. She oversees the day-to-day operations of the studio and directs all client accounts and projects. In 2017, she launched the emerging spinoff media company, FemFounder.co that helps creative female entrepreneurs plan, launch, and scale their businesses.
Passionate about learning, Kristin has advanced studies in data and marketing analytics. She has attended MIT, Boston University, and New York University and holds degrees in literature and marketing/public relations. She has contributed to Forbes.com, Inc.com, HuffingtonPost.com, Entrepreneur.com, and NYDailyNews.com.
Connect with Kristin on Instagram and Twitter.
---
Kristina Shands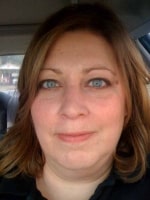 Kristina Shands is the owner of Authentic Communications, a communications and marketing firm specializing in telling stories that move people to action. Authentic Communications collaborates with small businesses and entrepreneurs to spark interest, create a buzz, build connections, increase loyalty and inspire action in order to attract new clients and increase visibility. Kristina works with clients on creating their own unique business story and integrating social media tools into their marketing plan.
You can find Kristina online at http://authentic-communications.com and on Twitter @authenticbuzz.
---
Larissa Long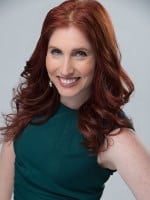 Larissa Long has been featured in many blogs worldwide for years sharing her opinions and expertise on everything from beauty to philanthropy to business. For four years, Long was the founder and Editor-in-Chief of MODE Magazine, the Pacific Northwest's first fashion focused magazine. She currently owns a public relations company, BlueRed Communications, where she manages publicity and PR for non-profits, large and small companies, celebrities, and politicians.
In her spare time, she holds the title of Mrs. Washington International 2018 where her platform is fighting the chocolate slave trade. As a wife and mother of three, her experience comes from more than her professional life, it comes in learning from her family. She has held non-profit board positions, ran a marina, and even worked for the Washington State House of Representatives. She wants to take those experiences to the next level and help grow other women in their businesses. Long enjoys being a part of the social scene and has found that she has her foot dipped in many pools.
Connect with her on Twitter (@reesycup), LinkedIn, and Instagram.
---
Laura Nozicka
Laura Nozicka has nearly 20 years of extensive healthcare sales and marketing experience in the Chicago market. At NorthShore University HealthSystem, she was a member of the executive marketing team as the Assistant Vice President of Advertising. While at Advocate Health Care, the largest integrated healthcare delivery system in the Chicago area, Laura managed marketing for 6 of the system's hospitals plus the home health and hospice division. Laura has also contributed to the growth of the occupational health programs at Alexian Brothers Health System and Gottlieb Hospitals in a sales capacity in addition to marketing a high-volume ophthalmology practice specializing in Lasik surgery. She enhances her expertise with past experience in sales and marketing roles in the non-profit and hospitality industries. Her company, Fuzenology–a services marketing company specializing in healthcare, was launched in 2009.
Laura has a bachelor's degree in corporate communications and an MBA in marketing from Dominican University in River Forest, Ill. She has served as an adjunct faculty member in the undergraduate and graduate programs at Chicago-based Dominican and Lewis Universities teaching healthcare marketing, marketing strategy and brand management. You can find her online at: www.fuzenology.com, on Facebook, LinkedIn, and Twitter.
---
Leona Charles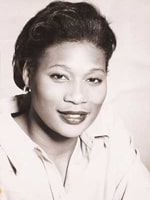 Leona Charles began SPC Business Consulting Ltd in 2007 to help businesses of all sizes get the most out of their performance. As a Six Sigma Black Belt, she brings a fresh and unique approach to Operations Consulting drawing on her 10 years of combined experience in:
• Law Enforcement
• Government Contracting
• Property Management
• Customer Service
• Non Profit Industry
• Education
---
Leslie A. Joy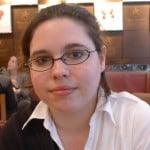 Leslie A. Joy is a marketing assistant, process manager, analytics geek, and blogger. She's dedicated to keeping communications simple while maximizing impact, qualifying your quantitative data, along with streamlining, documenting, and customizing your processes.
You can find out more at her site, Social Media Mercenary or follow her on Twitter.
---
Linda C. Smith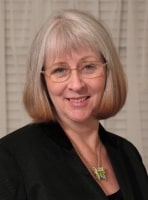 Linda C Smith is a home-based business owner living in California. She is a fine artist working in mosaic art. She considers artists to be akin to those in the direct selling industry…selling art person-to-person is very much like selling any other product person-to-person.
She has a degree in fine and applied arts and has had a career in marketing and public relations.
Linda writes a business blog and an artist blog: Linda's Business Blog and Mosaic Mandalas.
---
Lionel Luigi Lopez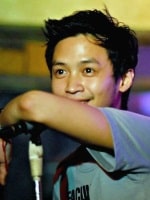 Lionel Luigi Lopez is a business writer, entrepreneur and a musician.
He is also an active blogger and marketing strategist. He runs a small business in Manila and is still active in music.
You can follow him on Twitter @lionelluigi.
.
---
Liz Cullen
Liz Cullen is the Executive Director of WPEO-DC. She manages the programs, outreach, and staff in Washington, DC, Maryland, and Virginia. Liz served as the Regional Director of Certification, overseeing all certification services as well as outreach and fundraising in the New York Region for four years before leaving to earn her master's degree from Columbia's School of International and Public Affairs (SIPA). Under Liz's direction, WPEO's certified women's business enterprises more than doubled and corporate support increased by over 20% annually from 2002-2006.
At SIPA, Liz focused on economic development for women and learned Mandarin Chinese. She received her undergraduate degree from Dartmouth College in comparative literature after writing her thesis on the gendered dynamics of revolutionary literature. She is dedicated to working for women's economic independence and is thrilled to put her skills and experience to work at WPEO.
---
Lizzie Fourman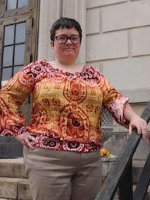 Lizzie Fourman is the blogging maven behind The Fearless Gamer Chick, where she helps women entrepreneurs up their blogging game.
She is on a mission to give valuable tips for her fellow business owners so they can stand out in a hectic environment.
You can connect with Lizzie on Facebook or LinkedIn.
---
Lorien Strydom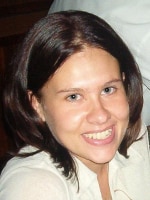 Lorien Strydom is a copywriter and content marketer who has worked with brands from all over the world.
With a background in business and finance, she entered the world of online marketing in 2007 and now heads JLT Creative, a content marketing agency based in South Africa.
You can find Lorien on LinkedIn and Twitter.
---
Lya Sorano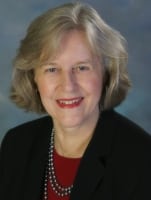 Lya Sorano, writer and New Media strategist, is the CEO of The Oliver/Sorano Group, Inc., a marketing and PR firm established in Atlanta in 1980. As a business writer, her topics have most often been international business, the role of women in the international business arena and information technology. She has been published by magazines and newspapers in Australia, Canada and the United Kingdom, as well as the US.
In 1992, she founded Atlanta Women in Business as a membership network for business, career and professional women; its goal is the achievement of equality in the workplace. Sorano became a Certified Georgia Master Gardener in 2005 and has since then written gardening columns or features for the Barrow-Jackson Journal, the Georgia Asian Times, The Paper and The Nooze. Her gardening blog is published at http://georgiagardener.blogspot.com/

In working with her company's clients, Sorano helps create, among other assignments, web content, bios and on-line profiles, with LinkedIn as her specialty, and edits or ghostwrites proposals, magazine pieces or co-authored book chapters. She is Peggy M. Parks's agent for the forthcoming (Summer 2010; Writer for Hire! Press) "Opportunity meets Motivation: Lessons from Four Women who built Passion into their Careers and Lives".
Lya Sorano may be contacted at 770-455-8088 or via her web site, www.lyasorano.com.
---
M.J. Ryan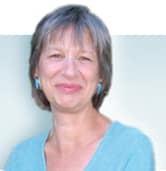 A member of Professional Thinking Partners who is recognized as a leading expert in change, M.J. Ryan specializes in coaching high performance executives, entrepreneurs, individuals, and leadership teams around the world to maximize performance and fulfillment. Her clients include Microsoft, Royal Dutch Shell, Chevron, Hewitt Associates, and Frito Lay. Her work is based on a combination of positive psychology, strengths-based coaching, the wisdom traditions, and cutting edge brain research.
Her new book, titled "AdaptAbility: How to Survive Change You Didn't Ask For" was recently released published by Random House's Broadway Books. She lives in the San Francisco Bay Area with her husband and daughter. You can find M.J. online at www.MJ-Ryan.com.
---
Mahsa Shamsipour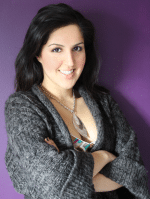 Mahsa Shamsipour began her career in communications with a Bachelors degree from York University and a certificate in Centennial College's Corporate Communications and PR program. Since then, Mahsa has gone on to work for a variety of organizations in the healthcare, PR agency, entertainment, non-profit and insurance fields.
Throughout her experiences, Mahsa has always been interested in starting her own business; especially one that specializes in communications for small businesses. In January 2010 she established Mahsappeal Communications to help Canada's small businesses and start-ups get the attention they deserve!
More information on Mahsa can be found at www.mahsappeal.com. You can also follow Mahsa on Twitter.
---
Maribeth Kuzmeski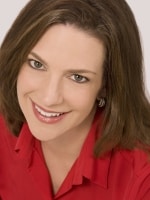 Maribeth Kuzmeski, MBA is the founder of Red Zone Marketing, LLC, which consults to Fortune 500 firms on strategic marketing planning and business growth. Maribeth has personally consulted with some of the world's most successful CEO's, entrepreneurs and professionals. An internationally recognized speaker, she shares the tactics that businesspeople use today to create more sustainable business relationships and sales and marketing successes.
Maribeth is author of The Connectors: How the World's Most Successful Businesspeople Build Relationships and Win Clients for Life
(Wiley, September 2009). Creating strong business relationships has been the focus of Kuzmeski's business and career. Her book, The Connectors, is packed full of tools and techniques aimed at helping readers develop better, more profitable connections—tools and techniques proven effective by some of the world's most successful professionals.
She is the author of 4 books, has frequently appeared on TV and radio, and has written articles on marketing strategies for hundreds of publications including Business Week and Entrepreneur. She regularly speaks to audiences on topics relating to business development, marketing, and sales strategies.
Maribeth graduated with a degree in journalism from Syracuse University and has an MBA from The George Washington University. She lives in the Chicago, IL area with her husband Rich and 2 teenagers.
Connect with Maribeth on Twitter, LinkedIn, or her company blog.
---
Dr. Marsha Firestone
Dr. Marsha Firestone is Founder and President of Women Presidents' Educational Organization, which is dedicated to increasing access to business opportunities for women's business enterprises (WBEs). She has been honored for several special achievements, such as the Applause Award for breaking down barriers for women in business from Women's Business Enterprise National Council (WBENC) and The Hall of Fame Award from Enterprising Women. Marsha continues to share her professional knowledge by serving on numerous boards and advisory councils including: the Board of Advisors of the Women's Leadership Initiative at Harvard's Kennedy School, the Board of the Women's Business Enterprise National Council and the International Women's Forum. She also serves the worldwide community as a frequent guest speaker, with recent speaking engagements at several universities and other organizations.
Dr. Firestone is the author of The Busy Woman's Guide to Successful Self-Employment and has published research in business and educational journals on adult learning theory, nonverbal communication, and managerial competency. Dr. Firestone earned a Master's degree in Communication from Teacher's College of New York and a Ph.D. in Communication from Columbia University, where Margaret Mead sat on her dissertation committee.
---
Mary Bennett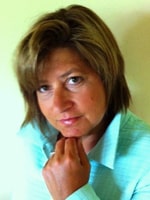 Mary has over twenty five years of experience in the accounting and consulting industry. Seventeen years of this experience has been with Crowe Horwath LLP, a top ten accounting and consulting firm. For ten years of her career Mary served as a partner at Crowe. Mary's roles have included Practice Leadership, Market Development, Business Development, Client Service, and Organizational Development. Areas of technical expertise include Enterprise Risk Management, Internal Audit, Leadership Development, Inclusiveness Programs, and Women's Leadership Initiatives.
Mary has recently founded MLBennett Consulting and is working with professional services firms and other organizations in Organizational Development. Services include Succession Planning, Leadership Development, Women's Leadership Initiatives, Inclusiveness, Career/Life and Work/Life Programming, Strategic Capability Development and Executive Coaching.
---
Mary Isabale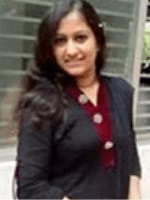 Mary Isabale is a career expert and experienced hiring manager.
Isable prefers to be known as career doctor.
She has written more than 100 articles on career advancement and unemployment issues.
You can find Mary Isabale on Google+ and LinkedIn.
.
---
Merly Hartnett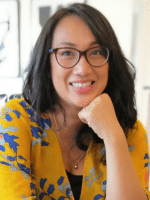 With a background working in occupational rehabilitation and recruitment as well as running her own business as a mum, Merly Hartnett understands the importance of being able to work and live in flow with our women's cyclical nature in order to thrive in business and do meaningful work.
Merly is a certified Women's Health Coach helping women to reduce their PMS symptoms, balance their moods, and recover from chronic stress.
You can connect with Merly on her website, LinkedIn, Facebook, and Instagram.
---
Merrin Muxlow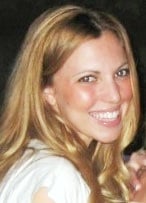 Merrin Muxlow is a writer for Resource Nation, an online resource that provides expert advice on purchasing and outsourcing decisions for small business owners and entrepreneurs. She frequently contributes to several sites and programs that offer tools for business owners, including Dell and BizEquity.
Resource Nation connects businesses with local and national pre-screened vendors in over 100 categories from payroll services to web design. The company provides tools to help start and grow your business and are used on other online business communities such as Entrepreneur.com, StartUpNation.com, and Ladies Who Launch.
---
Mindy Jo Rigel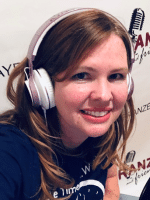 Mindy Jo Rigel, M.B.A. & M.Ed. is a certified life coach, female entrepreneur, and the founder of worryaboutYOUtoday.com. She is also a mother, a middle school teacher with certifications in both special education and English language arts, and an introspective social butterfly.
In addition to her passion pursuit of education & M.Ed. from Antioch University Midwest, Mindy Jo has over a decade of leadership experience in corporate management and previously earned her M.B.A. from Franklin University. She encourages others to proactively manage their mental health while becoming the best versions of themselves. Connect with Mindy Jo live every Wednesday at 7pm PT, 10pm ET on the Franze and Friends' Coach's Corner podcast via Facebook.
You can connect with Mindy Jo on LinkedIn, Facebook, Twitter, and Instagram.
---
Monica Carter Tagore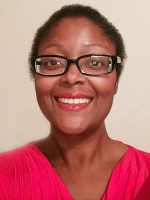 Monica Carter Tagore is on a mission to empower heart-centered entrepreneurs and professionals to take courageous action to do the work they feel called to do. She helps them write their books, build their brands, and live their dreams. She is creator of the Author Grow book coaching program, where she helps participants write books in about 90 days. She also is the owner of The Brilliant Star, which works at the intersection of personal branding, publishing, personal development, and product creation to help clients increase their visibility, credibility, and influence.
For more than 14 years, Monica has provided small businesses, ministries, and individuals strategic communication solutions including book and editorial consulting, brand-building assets, and marketing services. She has authored or ghostwritten more than 45 books and her company has helped clients produce even more.
Monica combines her communication expertise with her love of self-growth to help clients show up big in the world through their books and brands, while becoming better versions of themselves. Her most recent book, Stronger: 31 Inspirational Messages to Get You Through That Tough Time, empowers the reader to take courageous action in the face of challenging circumstances.
You can learn more about her on her website. Connect with her on Facebook, Twitter, and Instagram.
---
Monica S. Flores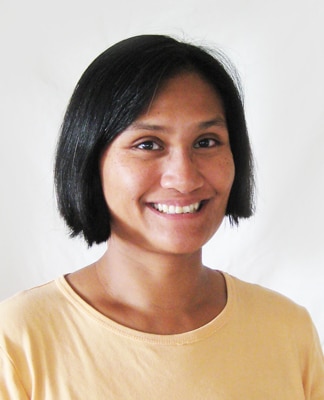 Monica S. Flores is principal at 10K Webdesign and a blogger through A Successful Woman. Monica is passionate about educating, empowering, and connecting women in business — she believes in the triple bottom line of people, planet, and profits. She is available for consulting on green business practices, open source web development (Drupal, Joomla, WordPress), and women in business.
10K Webdesign specializes in building websites for green businesses, progressive organizations, membership groups, and nonprofits. Monica's current focus is on creating sites that build community and foster a feeling of connectedness. She supports women entrepreneurs and fair trade, organic, holistic, sustainable, and green businesses.
Monica is the author of the A Successful Woman's Handbook series. You can learn more about Fifty-one Ways to Build your Community of Clients online in paperback here or as a digital download here. She is available to speak on women in business, web development, and Filipina-American issues. You can connect with Monica on Twitter (http://www.twitter.com/monicadear) and LinkedIn (http://www.linkedin.com/in/monicaflores).
---
Monika Beck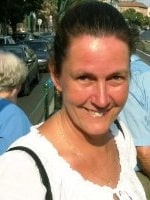 Monika Beck is a serial entrepreneur. She is currently co-founder of Success Harbor, a website dedicated to interviewing entrepreneurs and publishing business-related content.
Monika is also co-founder of Webene, a web design and digital marketing firm.
Monika Beck is a professional computer programmer. She has also taught computer programming at the college level.
---
Monique Neeley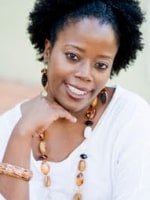 Monique Neeley is a Virginia-based social media strategist, military wife & mom to a ballet dancer.
She uses her love of technology and media news to help others navigate the growth of social media. Information is available on her website at www.moniqueneeley.com.
You can find Monique on Twitter where she tweets under the @InspiredMomma handle. She is also active on both Facebook and LinkedIn.
---
Nicki Howell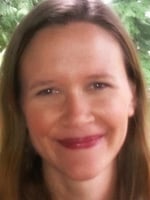 Nicki Howell is a freelance writer and marketing strategist who helps freelancers master the art of marketing their work.
Visit Nicki at her website to learn more.
You can connect with Rachel on LinkedIn or Twitter.
---
Niki Irmal

Niki Irmal is very passionate about small business and its positive impact to local communities and the overall economy. She has worked for several technology startups and has built a small business on eBay as well. Niki can also be found writing on her personal blog, The Official Small Business Blog.
---
Rachel Lipton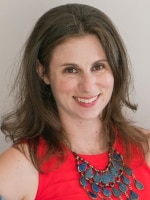 Rachel Lipton, MPP, CPCC, ACC is a Co-Active Certified Coach with a decade of experience consulting with organizations to significantly elevate their leadership development and organizational effectiveness strategies. She supports executives, emerging leaders, and teams to thrive in today's workplace and understands what individuals and organizations need to function effectively on the human level.
Drawn toward intersectional disciplines with broad applications, Rachel has a BA from UC Berkeley with dual degrees in Political Science and Mass Communications and a Masters in Public Policy from USC.
You can connect with Rachel on LinkedIn, Instagram, or her website.
---
Rebecca L. Sutton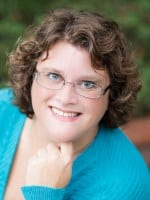 Rebecca is a savvy entrepreneur who has successfully worked from home as a freelance writer and marketer since 2010. Her work includes loads of ghostwriting for blogs, a recently published article in a local magazine, and successful targeted social marketing campaigns. Her writing is concise, contains depth, and always articulate in its purpose.
She has a diploma in Paralegal Studies and a B.A. in Communications from Virginia Tech that makers her uniquely skilled to write with authority and persuasiveness. Rebecca also enjoys teaching others to write, reading tarot cards, finding natural remedies, learning to cook, empowering women, and playing with her dog.
You can connect with Rebecca on her website, Facebook, Twitter, or LinkedIn.
---
Rosemary Nonny Knight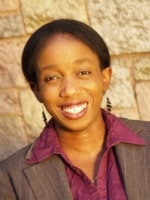 Rosemary Nonny Knight is the lady people ask for when they are ready to fight for the life and business they want. Her special skill is in seeing people's true potential and she draws it out while helping them build a profitable business.
Rosemary is an author, property investor, business coach, and the founder of the Wealthy Warrior Alliance and The League Of Warriors—online and offline mastermind groups that enable leaders to step into their true selves.
Though she works with clients all over the world, she lives in the UK currently, with the love of her life and three amazing warrior princesses whom she home educates. She knows first-hand what it is like to be busy and yet have a burning desire to play full out in the world.
You can connect with Rosemary and download a copy of her book, How To Double Your Business and Live a Happy, Fulfilled Life in Just 12 Months, by popping over to her website.
---
Sandy Archer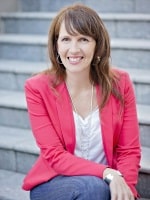 Sandy Archer is a brand consultant and creative director who is passionate about art, design, and personal development. Having operated a successful design agency for over 25 years, building brands for a multitude of businesses and organizations, she now helps passionate professionals and creative entrepreneurs craft compelling visions, create authentic brands, live their purpose, and find balance while doing it. She loves to work with inspired individuals that have a desire to make a difference and create something real and meaningful; those with a big vision who need tangible support to make it happen.
Her highly successful BrandCreator system provides her clients with structure and support through creating, designing, and delivering a successful and sustainable brand, without the high 'consultant' price tag. And her unique MyTempo lifestyle system offers balance and focus while working towards her clients' business visions.
You can find Sandy on her website, SandyArcher.com, or on Twitter, Facebook, or LinkedIn.
---
Sarah Landrum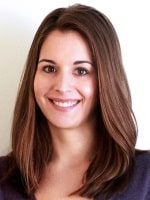 Sarah Landrum is a freelance writer and founder of Punched Clocks, a site dedicated to professional development and the quest for happiness and success in life and at work.
When she's not writing, you can find Sarah playing outside with her fiancé and two pups, DIYing her entire home, or whipping up something delicious in the kitchen.
Connect with Sarah online on Twitter (@SarahLandrum), Google+ and LinkedIn.
---
Sarah Present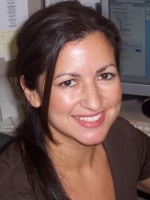 Sarah Present is employed in the mortgage division of Flagstar Bank in addition to her work as a freelance writer. Sarah holds a Bachelor of Arts degree in Technical Journalism with a minor in Women's Studies.
Sarah's passion, beyond writing, belongs to her dedication of continually learning about health and fitness and feeling at one's best while still living a busy life as a business woman. In her spare time, you can find Sarah training for half marathons, going on bike rides or volunteering at local events. She always welcomes comments, questions and topic suggestions at [email protected].
---
Shahara Wright, Esq.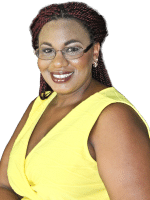 Shahara Wright is a CEO, business law attorney, professor, community leader, speaker, and author. For more than 17 years, Shahara has provided small and mid-sized companies with legal and business strategies including entity formation, mergers and acquisitions, investor packages, and contracts. She has experience with product development, bringing products from mere concept to a fully developed and manufactured brand.
Shahara founded The CEO Effect, LLC to work with small business owners who want to position themselves to accelerate growth. You can connect with her on Twitter (@theceoeffect), Facebook, or LinkedIn.
---
Shay Banks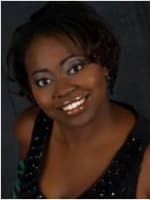 Shay Banks has been an entrepreneur for over 13 years, beginning as an event planner.
In 2009, she joined the online business community and has enjoyed the freedom and flexibility it has provided her.
Shay shares her insights on business every week on her blog located at www.shaybanks.com/d-i-y-tools.
---
Silvia Pellegrini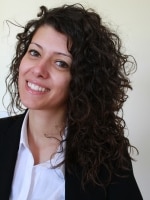 Silvia Pellegrini is an entrepreneur, event consultant, author, mentor, event manager, founder and managing director of Silvia Pellegrini Consultancy.
SP Consultancy is located in the heart of London, yet Silvia's consultancy and event planning enjoys an international reputation.
You can connect with Silvia on Twitter, Facebook, LinkedIn, Google+, and YouTube.
---
Shanda Sumpter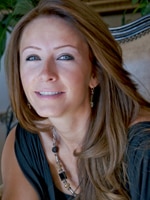 Shanda Sumpter is the founder and Queen Visionary of HeartCore Women, "The #1 resource for women to do what they love, make more money, and live the life they want." She provides valuable teaching skills aimed at transforming women's financial lives. For the past few years, Shanda has created opportunities for women business owners and enlightened female entrepreneurs both individually through coaching and by creating 'sisterhood' networks online.
With a passion for women's interests and issues, she is a highly sought after speaker for companies, events, and organizations around the world. Her background includes successfully creating new business ventures for emerging and established companies, including playing a significant part in the creation of $40 million plus in new business for CBPR.
---
Sophia Matveeva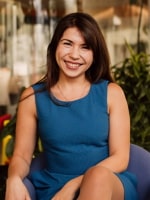 Sophia has contributed to the Financial Times, The Guardian, and Forbes on entrepreneurship and technology and has guest lectured at Chicago Booth and London Business School.
She has also advised Chicago Booth's New Venture Challenge and the Microsoft x London College of Fashion incubator. She holds an MBA from Chicago Booth, and a BSc (Hons) in Politics from Bristol.
You can connect with Sophia on Twitter and her business website, Tech for Non-Techies.
---
Susan Spencer

For over twenty years, as a woman in a "man's world," Susan Spencer has led in an unconventional way by ignoring every single "No High Heels Allowed" sign she encountered along the way. And though it might seem logical that in order to do so, she must have had to use skills that enable many men to excel in business—in fact her triumphs came from recognizing and developing certain natural talents and skills that most women possess, and taking away lots of lessons from her experiences–working in exclusively male dominated industries.
Her unorthodox management style, played out in the food distribution business and the down and dirty meat processing business, ultimately made her successful and legendary in the meat industry and gave her great material for her book, "Briefcase Essentials." For more Information about the book and to read a sample chapter, go to www.briefcaseessentials.com.
---
Sylvia Lafair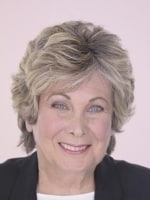 Sylvia Lafair, PhD, is President of CEO – Creative Energy Options, Inc., a global consulting company focused on optimizing workplace relationships through her exclusive PatternAware™ Leadership Model. Dr. Lafair, who was a practicing family therapist, took her talents into the work world and has revolutionized the way employees react and teams cooperate.
Dr. Lafair is the author of Don't Bring It to Work: Breaking the Family Patterns That Limit Success
published by Jossey-Bass. This is the first book to explore what happens when patterns originally created to cope with family conflicts are unleashed in the workplace. She has also written numerous articles for trade publications and national magazines.
As an executive coach and leadership educator, she has more than 30 years of experience with all levels of management from leading corporate officers of global companies to executives of non-profits and owners of leading family-owned businesses. She holds a doctorate in Clinical Psychology and has taught at Hahnemann University.
---
Tahera Dudhwala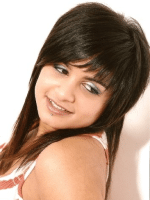 Tahera Dudhwala is a writer and editor based in Manchester, England. Her extensive marketing and finance background allows her to run financialfacts.org sucessfully. Tahera has been making money online for a very long time now and has a strong passion to inspire others to do the same. Tahera is a graduate from Manchester Metropolitan University and went straight into marketing with big name clients.
"I know a little about a lot, as opposed to a lot about little, which makes me very well rounded and open to try and excel at any one thing I choose or if the need arises! I learned a lot in this time and want to help others achieve success, even if its in the smallest way possible! You can follow me on twitter. I tweet useful knowledge every once in a while! "
---
Tasha Bovain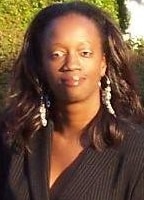 Tasha Bovain is a freelance copywriter and consultant specializing in creating online marketing communications for women business owners. With a passion for business and over a decade of writing experience, she creates conscious copy for clients ranging from event planning companies, to holistic wellness enterprises, to independent consultants.
After running a successful online publication and writing her own marketing materials for a number of years, Tasha became enthusiastic about using words to sell and connect with audiences. As a small business owner herself, she recognizes the importance of quality copy, which led her to extend this same service to other companies. She thrives on supporting passionate organizations and professionals in pursuit of their dreams – from the social entrepreneur to the local designer serving their community.
Tasha has helped numerous start-ups and established small businesses develop an effective online presence. Her unconventional personal branding methods and holistic approach to marketing has quickly made her the partner of choice for many successful women entrepreneurs and conscious business owners. To learn more about Tasha and how she can give your business a Web 2.0 upgrade, please visit www.tashabovain.com.
---
Taylor Baker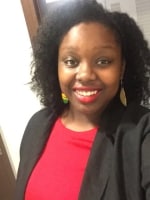 Taylor Baker is an international expat, who has been living over the globe for 10+ years. As a youth, Taylor has been drawn to helping the helpful, as in assisting with programs and notable events that can be impactful.
After obtaining her bachelors and masters, Taylor moved from the USA to begin a life abroad on various continents, consulting and helping various organizations increase their impact in innovative ways.
You can connect with Taylor on Instagram, LinkedIn, and her business website, Resilient Innovation.
---
Teodora Pirciu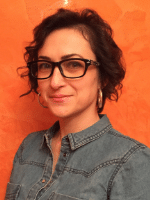 Teodora is a former journalist who traded adventure for the comfort of freelance writing. She writes articles, blogs, ebooks, and other copy for fellow freelancers, entrepreneurs, and B2B companies. From 2018, she collaborates with Impressa Solutions, a team of word wizards, strategy sorcerers, and the bee's knees of B2B.
A traveler at heart, Teodora moved to Italy, where she lives the freelancing dream while enjoying good food and excellent wine. She's passionate about content marketing and language learning.
You can find Teodora on LinkedIn or Medium.
---
Toni Nelson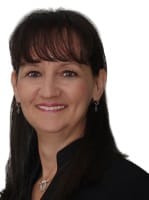 Using a step by step approach Toni Nelson has been helping entrepreneurs and service-based businesses plan, brand, and promote so they can boost profitability and productivity. As the Author of Sexy, Savvy and Successful, she knows how to help clients plan their strategies for success. As an award winning photographer and videographer, Toni is in the perfect position to help clients with the branding process. As a business success coach, Toni's second book, The Secret Equation To Attracting More Clients, is all about promoting businesses.
As the founder of the Entrepreneur Hub Club, Toni encourages women to invest in themselves by gaining or sharpening their business skills. As an award winning videographer and photographer, Toni has had weddings published in such places as DIY Bride and Kiss My Tulle.
In 2014, Toni was a winner in the Start Up Nation Top 100 Home-Based Business ranking in the top 10 for most innovative.
You can learn more about Toni on her website, and connect with her on Twitter (@toninelsonbiz), Facebook, Instagram, and LinkedIn.
---
Tracy Houston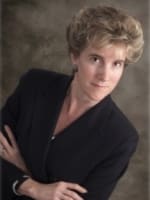 Tracy E. Houston, M.A., is the president of Board Resources Services, LLC. She is a refined specialist in board consulting and executive coaching with a heartfelt passion for rethinking performance, teams and the boardroom.
Her company, Board Resource Services, LLC, is online at www.eboardmember.com and www.eboardguru.com.
You can follow Tracy on Twitter @BoardGuru. Headquartered in the Denver, Colorado area, Tracy is an avid hiker.
---
Tracy Yu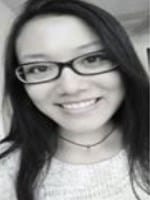 Tracy Yu is an experienced writer and social media manager. She is very passionate about women's rights, feminism, and promoting women in the work force.
Tracy has written for Her Culture and Miss Heard Magazine.
You can see more of Tracy's work in her online portfolio, and connect with her on Facebook or Instagram.
---
Veronica Eyenga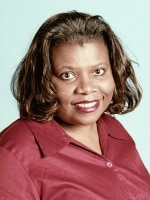 Veronica Eyenga is the President and CEO of VBP OutSourcing, a full-service marketing and accounting firm in Glen Burnie, MD. VBP is an MBE-certified, 100% woman-owned company offering a variety of solutions to suit any company's needs. Some of the services available include custom website and graphic design, marketing campaigns, copywriting/editing, DCAA compliant bookkeeping, and QuickBooks and Peachtree consulting or training.
Before starting her company, Veronica was quite the working woman and she was sure to leave her mark in every capacity that she held. A graduate of the University of Maryland University College with a bachelors degree in business administration, Veronica gained her experience by working for seven years as an administrative manager and three years as an interval procedural training supervisor. Post-graduation, Veronica also worked in sales for Cannon. In less than six months on the job, her drive to succeed landed her a trip to Jamaica.
Veronica established herself in the marketing industry by taking various web and graphic design courses and creating a safety manual and neighborhood publication that essentially fueled her desire to start VBP OutSourcing. In 1997, Veronica followed that desire and began her dream business from the basement of her own home. Her firm is still thriving today and has since moved into a 5,500 square foot office outside of Baltimore.
Veronica's hard work has not gone un-rewarded. In 2008, VBP OutSourcing was awarded a coveted spot on the Baltimore Business Journal's Top 50 MBE list. This past year, Veronica and VBP were featured in a variety of publications including the Baltimore Business Journal's Minority Business Special Publication. To kick off 2010, Veronica is slated to be featured in the January issue of SmartCEO magazine.
For more information on how Veronica's various marketing and accounting services could be of assistance to your company, please visit www.vbpoutsourcing.com.
---
Virginia Ginsburg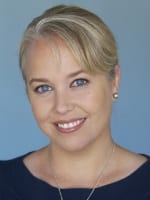 Virginia Ginsburg, founder and chief consultant at Swell Strategies, supports small business owners and entrepreneurs in growing their businesses. She has worked with more than 100 entrepreneurs over the last 10 years from start-ups to businesses more than 30 years old.
Virginia's clients are highly creative and passionate, and have built excellent businesses in diverse industries including technology, consumer goods, and business-to-business services. She supports them in the areas of finance, hiring and managing employees, marketing and sales, and organizational structure.
Virginia holds an MBA from the University of Southern California. You can find her on her blog, LinkedIn, and Twitter.
Save
Save
Save
Save
Save
Save
Save
Save
Save
Save
Save
Save
Save
Save
Save
Save
Save
Save
Save
Save