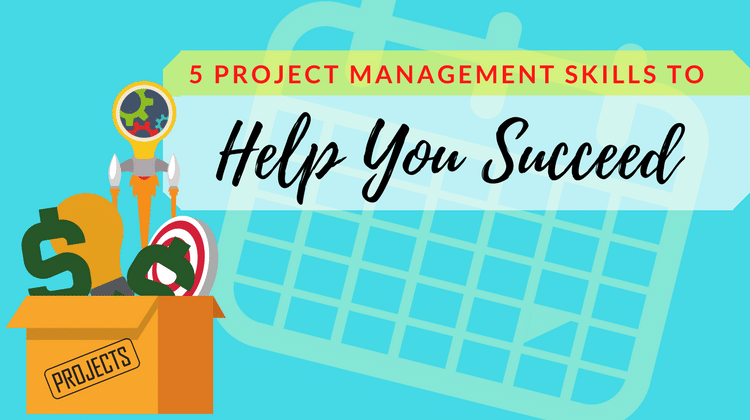 Sponsored by Concordia University:
Project management is vital for business leaders in any industry, but guiding a project from conception to execution isn't always straightforward. That's where strong project management skills come in. Businesses of all types and in all industries have one thing in common: They set goals to manage growth and success. In order to hit key milestones, stakeholders look for business leaders who can carefully plan, organize and execute projects while being mindful of available resources. That's what makes project management such an important skill set for business professionals looking to advance in their careers.
What Is Project Management?
According to Six Sigma, project management is "the whole range of tasks aimed at efficiently achieving the goals set by a business organization. It is a very useful tool in the utilization of resources which include time, money, and people in order to exceed or reach the expectations of customers." Effective project management strategies usually include the following elements, identified by Six Sigma:
Project planning
Communication with clients
Coordination of team members
Evaluation and monitoring of progress
Paperwork and accounting
Problem identification and elimination
While projects could derail for many reasons, successfully navigating the project management process can help ensure that your team meets its objective, on time and within budget.
Project Management Skills
The following are five of the core project management skills that business leaders need.
Resource allocation: One of the most important skills associated with project management is resource allocation. Effective project managers are able to identify the right people for each task and delegate work fairly. Business leaders may need to coach or guide team members to ensure that they have the right context and training for their assigned work. There are also more pragmatic aspects to resource allocation, such as creating schedules and sending out status emails at key points in the project.
Risk management: Project managers must be able to plan for setbacks; this is an important element of risk management. Being as prepared as possible can ensure that when roadblocks arise, they can be dealt with efficiently. Minimizing disruption and implementing an action plan can save a project from derailing. Working closely with team members and keeping them informed is also critical.
Negotiation: Communication is an invaluable interpersonal skill in the business world. For project managers, being able to negotiate "the use of resources, budgets, schedules, scope creep, and a variety of other compromises" is a useful communication strategy, according to project management company LiquidPlanner. Finding ways to collaborate with other teams and stakeholders can help projects succeed.
Time management: Of course, being able to manage time effectively and prioritize the various tasks involved in a project is essential. Managers should be able to estimate the amount of time a task will take, then ensure that the team member responsible stays on target. "[Project managers] need to be able to see that every member of the team contributes to each ongoing project and foresee the end results," Forbes Time management helps maximize productivity and minimize waste.
Personal organization: To coordinate the work of others, project managers should have strong personal organization skills. Finding the tools and strategies that work best for you can involve some trial and error: Using a digital calendar and task management system rather than a paper planner or calendar could be a good start. Overall, staying organized is the best way to keep track of commitments, both to the team and to the business as a whole.
Project Management Skill Development and the MBA
Earning a Master of Business Administration (MBA) can help you gain the project management skills you need for continued career success. An online MBA is a flexible option for busy professionals who desire to improve their skillset with hands-on projects and learn relevant industry competencies they can apply directly in the workplace.
Save