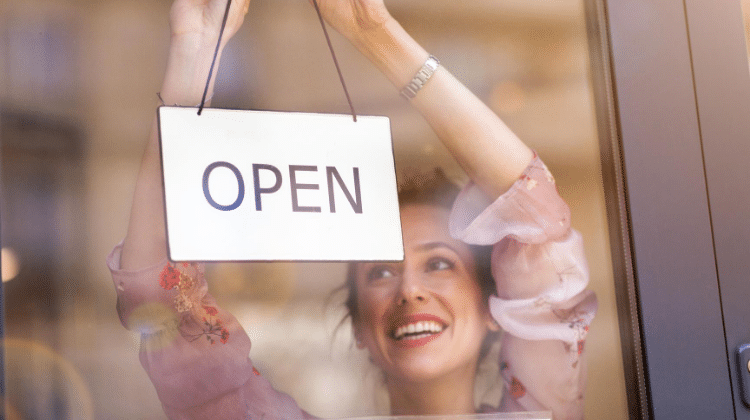 The U.S. Small Business Administration (SBA) created both the Woman-Owned Small Business (WOSB) and the Economically Disadvantaged Woman-Owned Small Business (EDWOSB) certification programs to provide women with access to federal grants and government contracts to help their businesses with financial growth.
These programs offer women the opportunity to compete fairly on its federal contracts as well as obtain access to resources needed to promote women in business. To qualify, your business would need to have 51 percent of its ownership controlled by women and meet other criteria. Here is what you need to know about the program and how to get started.
About the WOSB and EDWOSB Certification Programs
The federal government awards about 5% of all contracts to businesses owned by women. The program was designed to provide women with better opportunities and greater access to government contracts. Many local cities and state governments may additionally offer similar programs.
The Economically Disadvantaged Woman-Owned Small Business (EDWOSB) is a subdivision of the WOSB program. The federal government sets aside contracts for women in industries where they are underrepresented to ensure they can compete on a more equal playing field.
Requirements for the WOSB Certification
To qualify for the WOSB certification, your business must meet the following:
Your business must be at least 51% owned by women and be U.S. citizens.
Women must manage daily operations and make long-term decisions for the business.
A woman must hold the highest officer position in the business.
The business must meet the SBA small business size standards.
Requirements for the EDWOSB Certification
To qualify for the (EDWOSB) program, your business must meet the following:
Have a personal net worth of less than $750,000.
Have an Adjusted Gross Income (AGI) of $350,000 averaged over a three-year period.
Have a Fair Market Value (FMV) of $6 million or less in total assets.
How to Get Certified
To start the process, your business can choose to either self-certify or have an SBA-approved organization help with getting certified. The main difference is that there may be a fee associated with using an SBA approved provider, whereas the self-certify process is free.
If choosing the third-party certification option (TPC), the following organizations have been approved by the SBA and will charge a fee:
El Paso Chamber of Commerce
National Women Business Owners Corporation
U.S. Women's Chamber of Commerce
Women's Business Enterprise National Council (WBENC)
How To Apply
Step 1: Apply for a DUNS number through Dun & Bradstreet (D&B) which is free. All businesses seeking to apply for federal government grants or contracts are required to have a DUNS number. To obtain one, you would visit the D&B website at www.dnb.com/duns-number/get-a-duns. It takes about 1 business day to receive it.
Step 2: Visit the System for Award Management (SAM) official website by going to SAM.gov to register for doing business with the U.S. government. There is no cost to register and the usage of their website is free.
Step 3: Obtain a Marketing Partner ID Number (MPIN). This is mandatory to have but fairly easy to set up. For more information, you can visit the user guide on SAM.gov which walks you through how to establish an MPIN ID in Section 4.3.1.2 Business Information.
Step 4: Wait for SAM.gov to activate your account. This process takes about 10 business days, and you should receive an email confirmation once the account is activated. You can also check your status by going directly to their website.
Step 5: Complete the certification process at certify.SBA.gov to assert that your information is true and correct. You will then be prompted to enter your firm's DUNS number, EIN Tax ID, and MPIN, which must match exactly what was provided to SAM.gov. In addition, you'll need to upload documents showing proof of U.S. citizenship, joint venture agreements, and business documents depending on the entity type.
The Bottom Line
The certified WOSB and EDWOSB program can help your business grow since it provides the opportunity of being able to qualify for federal government grants and contracts to women-owned businesses. To apply for the program, you can choose to either self-certify or use the third-Party certification option (TPC) through a qualified SBA provider. T
he self-certification option is free, whereas, a TPC will charge a fee for their services. The self-certification process is expected to change in October 2020, so you should check with the SBA website for updates on these changes.
Once certified, your business would be able to search and compete for federal grants and contracts. It should be noted that applying for federal grants and contracts can be extremely competitive and difficult. It's recommended that you seek guidance from procurement specialists or agency players who are more familiar with your business type prior to applying.
You may also seek assistance through a volunteer mentor from SCORE, a non-profit organization created to help small businesses. SCORE offers various free resources including workshops and webinars providing education on the WOSB and EDWOSB programs.
Sources:
Prepare for SBA small business programs:. (n.d.). Retrieved August 29, 2020, from https://certify.sba.gov/prepare
SCORE Homepage. (2020, July 24). Retrieved August 29, 2020, from https://www.score.org/