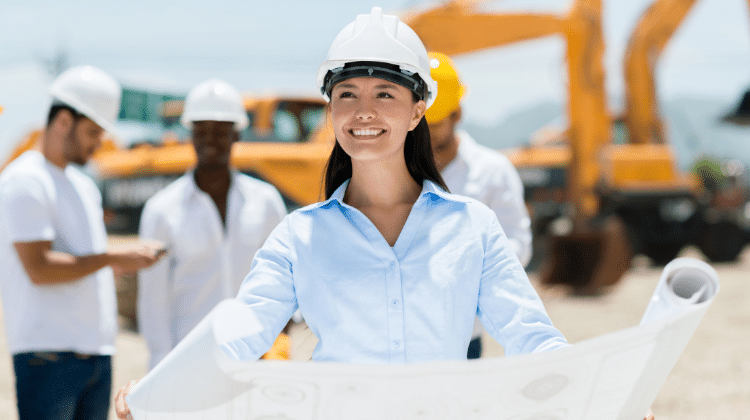 Brought to you by Procore:
When working on a construction project that has a large workforce, effective management is the best solution. However, it's not as uncomplicated as it sounds. Fortunately, there are digital tools that can help you manage construction projects with a large workforce efficiently and effectively:
The best project management software for a small or large construction company is the one that doubles as a workforce management tool. This type of software helps in cost reduction, productivity, customer satisfaction, and compliance.
Why Workforce Management Software?
Manual management isn't easy and can lead to errors. A robust solution can help you get more done without needing to connect to a desktop.
With that said, work management software can be complicated sometimes. A sophisticated tool can add confusion and unmanageable demands. Therefore, it's important that you use a simple project management software.
Here is how a project management software for construction company can help in workforce management:
Time Tracking
Time tracking is essential to manage a large workforce. A project management software for Construction Company with a mobile time tracking feature can handle a large workforce on a construction project with ease. A time tracker with an intelligent clock improves clocking accuracy.
GPS location management confirms that employees are stationed at the locations they claim. It also ensures that the right resources are in the right places so no support is wasted.
The other advantage is job order tracking, which is a prerequisite of a project management software.
Scheduling
Generally, the workforce involved in a construction project is mobile regardless of the size of the project. Accurate scheduling is vital to deal with a large number of mobile employees.
A project management software for a small construction company allows employees to check their schedule with the click of their handsets, like smartphones. It saves time wasted on visiting a specific terminal or calling for directions.
Furthermore, any changes made to schedules are sent instantly to the workforce with alerts. On the other hand, your employees can easily submit scheduling modifications such as time off requests.
Remember, time tracking and scheduling go hand in hand.
Swap Board
Simple project management software for a small construction company can help the workforce manage their schedules with a virtual swap board. The people on the board get the freedom to post shifts they don't want to work. If they like to, they can volunteer for extra shifts.
Everything is accomplished through a self-service portal, which reduces the workload of a manager overseeing the workers. A software tool makes maintaining schedules easy. However, this doesn't mean your managers lose their power to control their workers. They can make schedule changes and approve them at the same time.
Alerts and Warnings
Fortunately, with a workforce management software, it becomes easier to avoid unplanned overtime through alerts, which help prevent overtime expenses. Automated alerts help to avoid scheduling employees for too much time.
Mobile Management
Managers are mobile as well. With the help of a workforce management software, which is a feature of the best project management software for small business, can manage unplanned overtime. They get alerts for virtual trade board requests. This communication is critical when both employees and managers are mobile.
Summing Up
Today, most companies depend on mobile solutions, and there is no reason for the construction industry to lag behind. The best project management software for a small construction company or a big one is the tool that assists in managing a construction project effectively.
A well-managed workforce helps you meet deadlines, improve costs, manage downtime, and secure business.