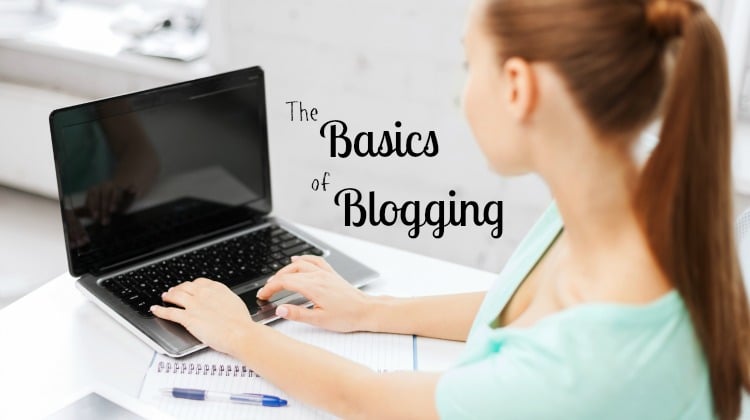 Several years ago, I attended a blogging event. There were several moms who were making a living by blogging. These women were sharing what they did to become successful. For some, blogging is a way to express how they feel, have fun and at the same time make money.
There's a show called Instant Mom and Stephanie (who plays the mom) was a food blogger. The problem? She never made any money. Although Stephanie is a fictitious person, her situation is quite real.
Let's go over some blogging basics that work in the real world.
Find a Niche
Before you start your blog, you need to do the research and find out what your niche is. A niche is aimed at a small or specialized group. It's important that you choose a niche that will get traffic. You don't want something that's too unknown like underwater basket weaving because you won't get any traffic.
You goal is to find a niche that you enjoy writing about as well as being passionate about your topic. There were times when Stephanie called her blog "stupid." That's not how you want to feel. Your blog shouldn't become a weight on your shoulders. It should be something you are excited about and willing to do the next step.
Be Consistent
The number one question I'm asked when it comes to blogging is, "How often should I blog?"
First, let me say it's up to you to decide how often you will blog. Once you choose the frequency, you will need to be consistent. For example, if you choose to blog once a week, then make sure you are consistent with the day. You might choose to publish your posts on Wednesday or Thursday. Stay with that because as your readers find you, they will be looking for new posts on those days.
An editorial calendar will come in handy for setting up your blog posts. If you use WordPress, you can download a free editorial calendar. It's a great way to look at your month at a glance as well as set the time and date for the post to go live.
As ideas come to you for blog topics, jot them down in the calendar. This is true even if you are using a physical calendar. To make your blog a success, you need to plan out in advance what you will be writing about. This helps you avoid the feeling of overwhelm as you look at a blank screen and wonder what to write about.
Once you feel you have these blogging basics down you can start blogging.
What niche will you choose?