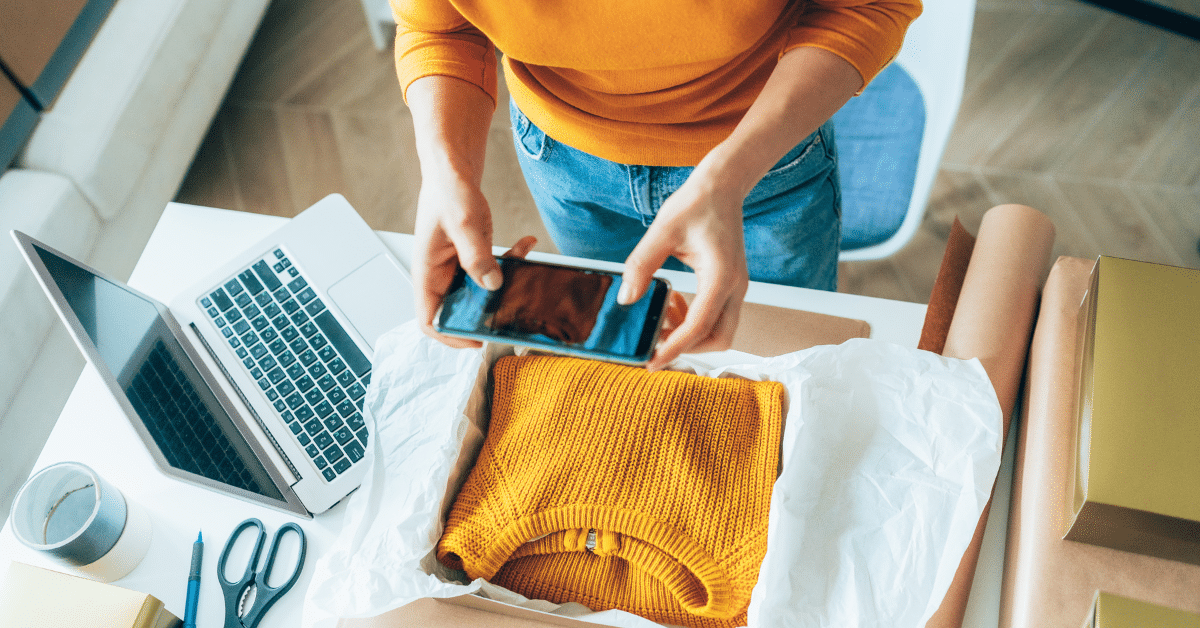 Brought to you by Socialplus:
When you decide to make a blog for your venture, it goes without saying that you'll need traffic for it to meet the intended goals. This means sharing your content to platforms where your target audience is present, including Twitter, Facebook, and of course, Instagram. But what does it take and what do you need to do in order to start a fashion blog with Instagram?
First, you can make a blog using WordPress or a similar platform, where you can share your thoughts and experiences. You'll need to buy a domain name and hosting for a 12-month period. This is a great way to publish and share valuable ideas and information to your audience and earn money while doing it.
Second, you'll need to create a business account on Instagram. This type of account is different from a personal account as it introduces an array of extra features. With a business account, you'll be able to add your contact information, shop links, do paid promotions for posts, track traffic, and much more.
When making your blog, an Instagram business account helps you easily track your progress. If people like what you post, you'll have a higher chance of going viral and growing a huge fan base.
If you're on the search for an easy and cost-effective way to launch your fashion blog, then Instagram should be the go-to platform. That being said, here are a few important things to help you get started on a good note.
1. Choose a Good Username
Just like the domain of your website, your username is the imprint of the Instagram account. As such, you'll want to ensure you pick one that best represents you and your brand. Keep it short, simple, and easy to remember. Consider making your business name the username, so people can easily look you up.
2. Gain a Following
Amassing followers is the initial step towards Instagram success. You don't require a specific amount of followers in order to become popular, but a little nudge can make a huge difference.
Search by tags and ensure you follow people in the same field as you in order to stay inspired. However, avoid spamming their followers as this will only be detrimental to your campaign. The majority of the accounts you follow should be those that provide inspiration in fashion. These can be supermodels, designer brands, influencers, top bloggers, and fashion magazines.
3. Interact with Your Audience
Followers are the backbone of your career on Instagram, so it's imperative to maintain their trust and make them feel connected. Engagement is everything on social media, and influencers who land brand deals are usually those that show a genuine relationship with their fan base.
By engaging with your fans, you also increase your followers. The audience feels most connected when you show a relatable personality and interact with them on a regular basis.
The best way to do this is by asking questions, answering queries, seeking their opinion, making polls, doing giveaways, considering suggestions, and most importantly, staying real. Visit Socialplus and increase your following. One of the biggest turn-offs for fans is when brands portray a fake personality and you may end up losing numerous followers when they find out your posts and comments are not authentic.
4. Make a Business Email
You'll also want to create a business email for your fashion blog on the platform. As your brand grows, people will want to work with you, and using your personal email is not usually convenient. You want to separate your personal life from your professional life. Also, while companies may reach out using Instagram Direct Message feature, it can be easy to miss messages, especially when you have thousands of followers.
Ensure you include the business email on your bio, so it's easy to see when someone goes to your profile.
5. Instagram Feed Theme
Themes are vital to branding. In order to set yourself apart from the crowd, you'll want to pick and stick to a specific theme with your posts. Ensure you pick a unique theme, preferably one that inspires you.
A feed theme is especially advantageous when you gain new followers and they begin exploring your page. Play with graphics, colors, and photos, and you'll find a theme that matches both your personality and brand.
6. Quality Content is Essential
Regardless of your niche, maintaining an online presence, not just on social media but on other platforms, requires regular, fresh, and quality content. As the saying goes – content is king, but it has to be top-notch in order to make it work for your fashion blog.
So, rather than aiming to publish numerous posts, focus on creating the best content. With informative, helpful, and engaging content, you'll have a higher chance of building a loyal audience.
7. Have a Posting Schedule
Consistency is vital, no matter the field. As such, you'll want to come up with a posting schedule, preferably when your audience is active on Instagram. This ensures that your post is not buried on their timeline.
Instagram's algorithm is constantly updated and so, if you aren't active, your followers will quickly forget you. Most fashion bloggers post a minimum of four times a day with an array of stories and reels. With a similar schedule, people will regularly see your content, and as a result, you'll build a strong following.
Hashtags are one of the best ways for people to discover you. As such, you'll want to add trending hashtags to your posts that are relevant to your field. For fashion, for example, you can consider #fashionblog, #style, #vintage, and the like. This exposes your posts to a wider audience
9. Tag the Locations You Visit
By posting on Instagram, you not only influence people but also allow them to learn about interesting things and locations.
If you share a picture of a location, you're introducing the audience to that place, so it makes sense to tag that location. This makes them gain more interest in what you have to post or offer.