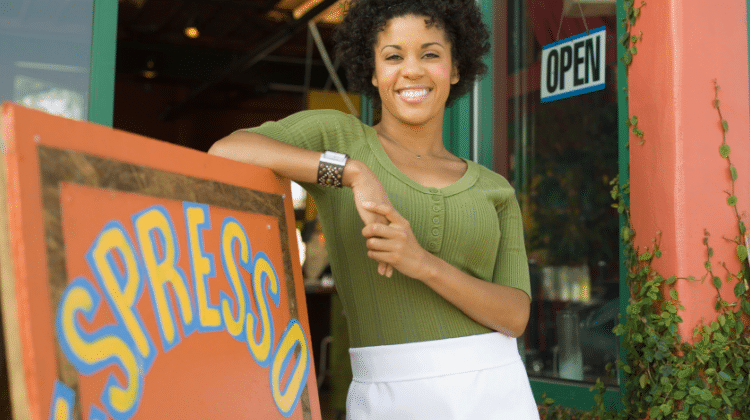 Sponsored by Gourmesso:
Coffee is more than just a beverage. It's a culture, an emotion, and so much more, which makes it a popular and loved drink across the world. If you own a coffee shop or are planning on starting one, there is quite a bit of a competition that you might have to face, owing to the ever-growing popularity of coffee. While quality, service, and ambiance are critical, it's still necessary to invest some time in promotion. This is where social media is absolutely essential.
Stick to the Vibes of Your Shop's Brand
You need to decide the kind of vibes you want to give your customers, and then make sure you live up to those vibes on your social media accounts as well as in your store. Give your audience an idea about what your brand represents and what they can expect from you. It's extremely important to be consistent in your brand vibes in order to create an association with your coffee shop in people's minds.
Post Regularly
It's essential that you maintain regularity when it comes to posting on social media. The adage says, 'out of sight, out of mind,' and it's extremely true, especially in the age of social media. People come across your posts while scrolling, and they usually don't spend more than a few seconds on those posts. Thus, if you don't appear on their feed regularly, you're likely to be forgotten. Therefore, it's important to make your presence felt on a regular basis in order to create a niche in this competitive market.
What You See is What You Want
People are stimulated more by pictures than by simple words. Hence, visual impact is necessary when you reach out to your customers. For the food and beverage business, what you present visually plays a crucial role in customers' decisions to buy from you or not. Keep posting tempting photos of your products and offerings to make people crave what they see. Hiring a good food photographer can help you post irresistible food photos to your social media accounts.
Interaction is the Key
Being regularly active and interactive on your social media accounts will help you establish a connection between your followers and your brand. Share posts with open questions and regularly respond to comments to keep the interaction going.
Be Local
Coffee shops are often the heart of local social interactions. Therefore, that is a market you need to tap in order to reach out to more customers. Understand the local customs, observe the local festivals, and talk about the things that the local residents enjoy. This will help you establish your business as the local go-to place. Use hashtags, location tags, and so on to establish your place in the area, which will help you attract more customers.
Take inspiration from some of the top coffee shops, cafe chains, and coffee companies such as Gourmesso, Starbucks, and others to help you understand how to make your way into the market. Social media now plays a very important role in society and you can harness its power to carve your niche in this market.