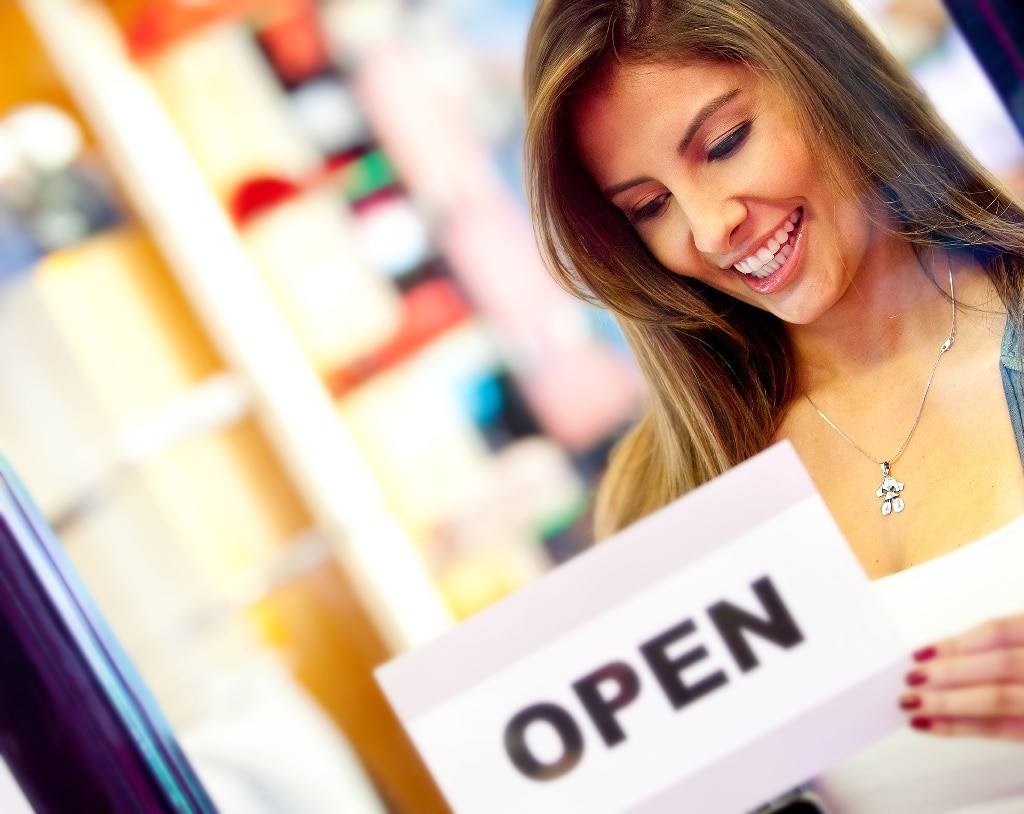 The other day I was watching a re-run of the show Reba and thought, "This is a great topic for a blog post!"
Reba's younger daughter needed money for her college fund. Since Reba and her husband were divorced, she asked him if he could help. In Reba's mind, the way he could help the most was by selling his country club membership that he had for over 15 years. Doing that would enable him to put money in their daughter's college fund (which got depleted during the divorce) plus give him money to do whatever else he wanted.
His response? He was going to go after his dream of being a pro golfer. Rather than put money in the college fund, he felt going after his dream would be an incentive for all of his children.
Brock (Reba's husband) told her he was going to sell his dental practice and pursue his dream. Reba's come back was a good one. She asked why he couldn't build up his golf career while keeping his practice running.
This scenario made me think of the many people I talk to who are thinking of starting a business. Many of these people want to say goodbye to the 9 to 5 grind but don't prepare properly if at all. It's never easy to leave a job especially if you've been in the position a long time and you've grown accustomed to it.
Why are You Starting a Business?
People start a businesses for many reasons. Here are just a few of those reasons:
They've outgrown their job.
They don't feel valued.
They feel like they don't have a potential for growth.
They're tired of office politics.
They want to be their own boss.
They feel they can make a positive impact on the world.
Whatever reasons you have for leaving your present employment, make sure you don't burn your bridges. You never know when these contacts might come in handy.
You should also try to get a letter of recommendation from your employer because this can help you as you grow your own business. For instance, the letter might say that you are a hard worker, a team player, etc.  It's almost like having a testimonial about what you can do for someone else.
If you are considering leaving your job, give them two weeks' notice. It makes it easier for the next person coming in and gives you some time to gather all your things together to exit your position.
Before you leave make sure that you have the contact information for all your fellow workers. I knew a woman who was going to start her own beauty salon. She didn't talk about it with fellow workers because she didn't want to feel like she was "stealing" them. Because she had their contact information, she invited them to the grand opening of her shop. Once there, a couple of her former co-workers asked if they could work for her!
I might add that this young woman had waited about two years to go out on her own. During that time she planned and saved so that when the time was right, she followed her dream.
This brings up a great point. This woman planned. She knew she had a mortage to pay, daycare, a car, etc. It was important that she had the right things in place so she didn't fail.
Are You Putting a Plan in Place to Leave Your Job?
I know it can be frustrating staying at a job you dread, but you need to work towards your goal before you quit. Whenever possible, put money aside in your special cash fund. You'll be glad you did!
Besides financial planning you need to do your homework (research) when it comes to the type of business you will start. Focus in on the market you will be entering. There are a lot of people who say, "Make $1000 a day" and other such claims. Don't be fooled by these shiny pennies. Keep in mind that most businesses don't see a profit for weeks, months or longer.
Chances are, like most people, you have little cash to spend on advertising. If that's true, you need to find other ways to market your business. Don't waste your time and money on fancy office equipment. Put your money where it can work best for you.
I've mentioned financial planning and research. You also need a business plan. It's important that you know the direction your business will be taking and the steps for getting there.
Start taking action on these three things and you will start building a good foundation for starting your own business.