curated content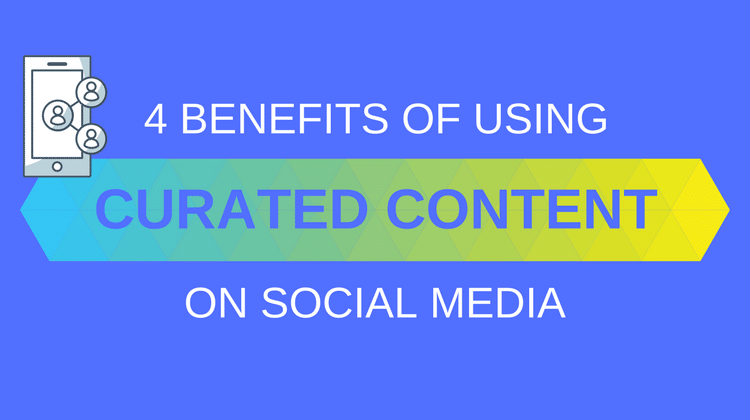 Do you share other people's content on your social media profiles? If not, it's time to start. Content curation may seem counterintuitive, but it has powerful benefits for your business. Here are some benefits of using curated content on social media.
1. Building Trust with Your Audience
If you only share your own content on social media, your audience may worry you're only there to sell to them. There are a lot of spammers on social media, and users are understandably cautious about businesses they interact with. By sharing other people's content, you reassure your audience that you're not just trying to promote yourself. You present yourself as a trusted, reliable source of information.
To get this benefit, make sure to vet content before you share it. Only share content from trustworthy sources. If you share links to unreliable or misleading sites, your content curation efforts could reduce trust with your audience.
2. Connecting with Industry Influencers
Every industry has influencers, and it can be hard to connect with them. Everyone wants to connect with influencers, so they're understandably hard to reach. By curating their content on your social media profiles, you have a chance of grabbing their attention.
Make a list of 10 or 20 influencers in your industry. When these influencers write a blog post that will interest your audience, share a link on your social media profiles. Make sure to tag the influencer; this increases the chances of them seeing your share. They may share some of your content in the future.
3. Growing Your Social Media Audience
Content curation can expose your business to a wider audience. When you share links to other people's interesting content, people will share it. These shares will expose your account to more users, and some of them will follow you.
Marketing expert Guy Kawasaki credits his follower count on Twitter (currently over 1.5 million) to his content curation strategy. While your business may not get millions of followers from content curation, it can certainly help introduce you to a new audience.
4. Saving Time on Social Media
Do you feel like you're spending way too much time on social media? You're probably right. Forty-three percent of small business owners use social media for six or more hours a week. Twenty-five percent spend between six and 10 hours a week. If you're spending a whole workday on social media, you need to cut back.
Content curation can help. When you share other people's interesting content, you don't need to create as much of your own. That's a major time savings. You can also queue your curated content to save even more time. At the beginning of each work week, queue your curated content. You can spend the rest of the week working on more important tasks.
Business owners may be reluctant to share other people's content on their social media profiles. Promoting other people can help you promote your own company for the reasons outlined above. For business owners who've already started curating content, are there any other benefits you've experienced? Share them in the comments below.