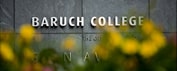 Workforce re-entry programs are popping up all over the place from the Wharton Business School to Dartmouth and more. Baruch College is jumping on the bandwagon with their own workforce re-entry program targeted to businesswomen (although men are allowed to attend as well).
While the workforce re-entry course at Dartmouth costs a hefty $6,750 for an 11-day course (including accomodations and meals), the workforce re-entry course from Baruch College is just $975 for three days. Alternatively, the workforce re-entry program from the Wharton School of Business is free, but it's only open to a very select group of qualified applicants.
Baruch College's workforce re-entry program provides the following to attendees:
Motivational tips
Overall career assessment
Networking opportunities
Practical job-hunting and resume building advice
Guest speakers (including authors, human resources directors and executive recruiters)
What do you think? Is three days and less than $1,000 enough to make a difference to a businesswoman who is trying to re-enter the workforce after an extended absence?