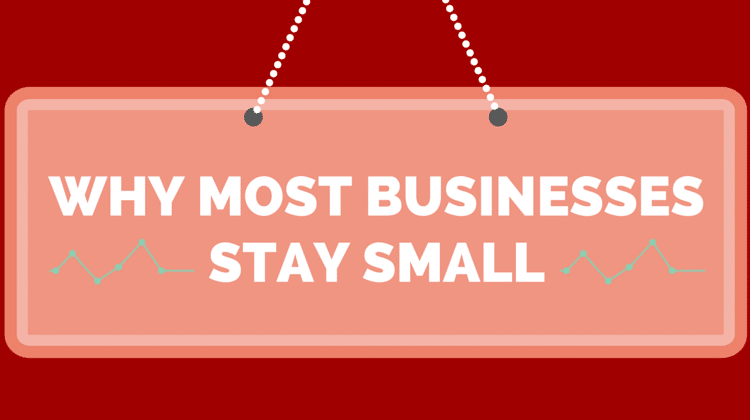 Most businesses stay small. They fail to grow. They fade, crumble, and disappoint the entrepreneurs behind them. One thing that is common among these businesses is that they are not run by systems.
It's never too early to start thinking about systems. As soon as you begin to build a business, you have to think systems. When you run your business built on systems you will grow it faster and manage it easier.
Business systems can include anything from who will be responsible for marketing and sales and how to handle customer complaints to how to hire a new staff member. There should be a system for anything that makes your business run.
Systems are just as important as what products you sell or what services you offer. Systems are not mental exercises. They are what differentiate small businesses that will never grow into anything substantial from multi-million dollar companies.
Systems are vital to the long-term success of a company. The companies that are most equipped to make informed decisions along the way are the ones who have taken the time to invest in the creation of business systems.
Here are five issues to consider as you think about the strategies you will use for your business:
1. Start from square one.
As your business grows, you will be responsible for numerous aspects of running the company. While it may seem easy to just make decisions as you go, it also means that everything has to be run through you. Without systems you will become your own bottleneck.
As your company grows, you can get exhausted having to be a part of every little decision. When you put together a procedure for how your business will run and get it into writing, you can delegate smaller decisions as you add members to your team, while still ensuring that things are run in the way that you would like them to be run.
2. Document what you want things to look like.
Most business owners don't start to write down instructions for things until they are forced to bring on team members because they are so exhausted from handling the growth of the business themselves.
By documenting how you do things as you go, you set yourself up for healthy growth and ensure that team members will be able to understand what you expect and step into action from the first day they are hired.
3. Make a plan ahead of time.
What are some of the problems that you are likely to encounter as your business grows and what will you do to solve them?
By deciding how to respond to issues ahead of time, you are not as likely to be caught by surprise. By making your plans available to other team members, as well, you enable them to make decisions that you can stand behind as problems arise.
4. Look for input on your plans.
If you have already started to document your systems and policies, have someone you trust look over what you've written and look for blind spots. Sometimes, you can be too close to the process to understand what might be confusing for someone else.
By inviting other people that you trust into the creation of your processes, you eliminate blind spots from your company and can even think through things from different perspectives, which can help you to be creative in problem-solving.
5. Make your plans, processes, and systems available to every team member.
Once you have completed a basic set of guiding rules, principles, and processes, start to give your team members access. As you make changes or revisions, make sure that everyone has the latest information so that all team members can be on the same page without having to track down information.
It can be an exhilarating thing to watch a business grow from the ground up. Planning ahead and thinking through the future can help you to prepare for growth without being caught off guard by unexpected challenges. By creating business systems, you can ensure that your company is primed for growth.