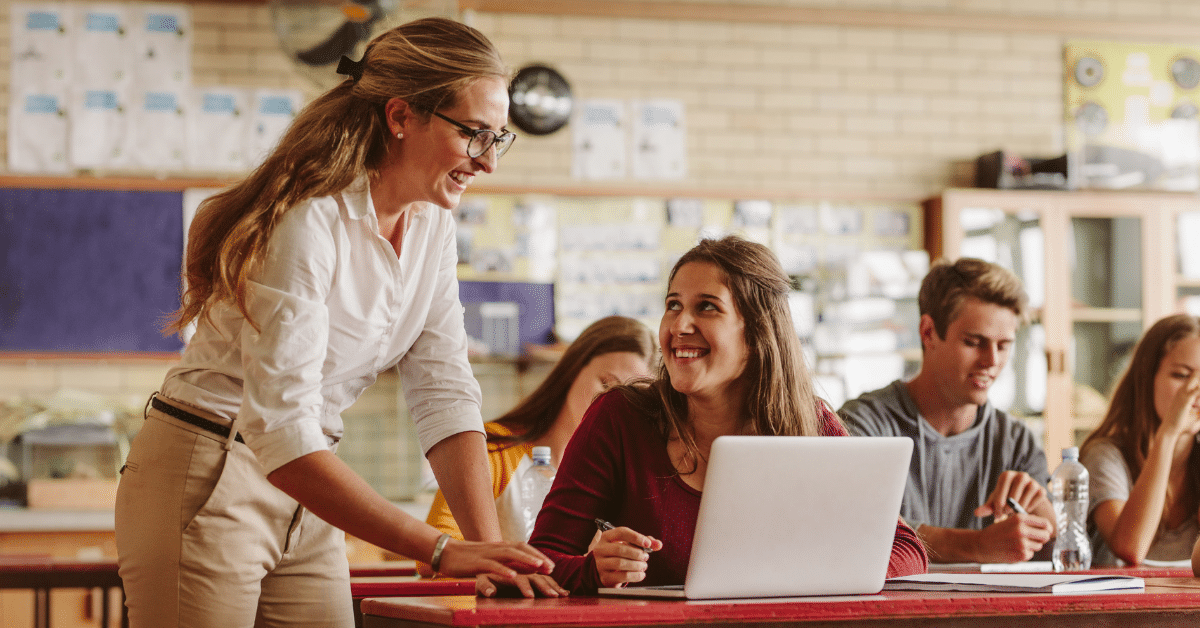 Brought to you by SimpleK12:
Teaching is a lucrative and essential career that has ensured the continuity of life and innovation. Most teachers have succeeded by using traditional education options like college and university. That said, online teaching careers are an option that anyone interested in this career can achieve.
The availability of learning resources and attractive job offers for successful applicants is enough to lure anyone into this virtual career. But is it possible to follow this path? Yes, it is. Keep reading to learn why.
Availability of Online Teaching Certification
Teacher certification programs are no longer restricted to in-person learning. Anyone passionate about teaching can look for multiple online options and choose what suits their needs. However, it's essential to ensure you identify certification programs tailored for your state to avoid completing courses that won't help you land a job within your state.
Anyone living in Texas, for instance, should check out Texas teacher certification programs that offer aspiring teachers accredited programs and the necessary licensure to join this profession. Thankfully, this option is also available to people who want to change careers from a different field to teaching.
Multiple Job Opportunities
Regardless of how you get your teaching certificate, you can always benefit from online and brick-and-mortar teaching jobs as long as the certification is legitimate. Multiple internet companies are gathering local and international students into their platforms to find education. These learners have different demographics, meaning you can find yourself teaching young and old students from all over the globe.
Aside from using the online space for work, you can always take the traditional route and apply for physical classroom careers if you're more interested in this type of learning.
Subject and Niche Specific Teaching Certification
Gone are the days when you had to read almost every book in the library and gather as much information as possible before you would be allowed to teach. Online teaching will enable you to major in particular subjects.
Most importantly, there's no need to interact with any material that's not beneficial to your future as a teacher. An educator's career in the online space ensures you access content relevant to your field.
Learning Management System
Unlike brick-and-mortar education, internet learning is slightly different in how it's relayed. Considering everything is done online, web-based learning institutions use learning management systems to streamline the lessons.
These offer an easy way for professors to share lessons and assess learners. Students can also easily comment and contribute to the study on these platforms. And, live classes are less strenuous than they would be if the lecturer opted to use independent communication channels for this purpose.
Technical Support
Hitting a snag along the way is possible when learning on the internet. Software lags and unfamiliarity with the learning tools are common tech problems any learner can encounter while interacting with learning management systems.
Instead of letting such setbacks waste your time and stop you from progressing, you can contact the tech team to assist you with solving minor problems that arise and then, get back to business. If anything happens that results in delays, you have access to in-house and outbound support systems to correct errors, allowing you to resume studying as soon as possible.
Either of these team members will help you solve the problem depending on its complexity.
Easy Communication
An online teaching career provides access to instant and effortless communication. Whether you want to communicate with students, fellow staff members, or parents, the internet allows you to interact through multiple communication channels.
Video and voice calls, live chat, emails, messages, and in-app texts are the most common communication options you can access. Therefore, you don't have to pay for additional communication options to convey messages to particular members of your work circle.
To Wrap Up
An online teaching career isn't challenging to achieve. Anyone can jump onto this bandwagon and achieve results within a short time as long as they're committed. You can get the relevant teaching licensure within your state through accredited online certification schools and programs. Most importantly, you can pursue this career anywhere if you're tech-savvy.