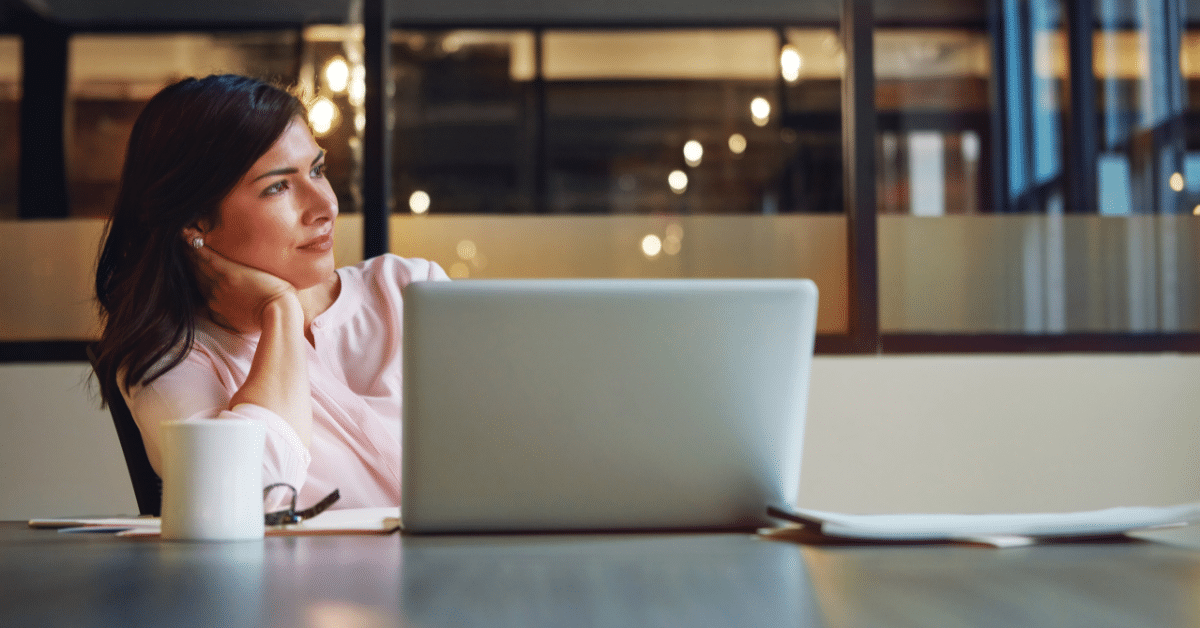 The jury may still be out on whether we're in a recession, but the job market has already begun to soften. You can see the first cracks exactly where you would expect. At Robin Hood, for example, where they recently cut 23 percent of the workforce, you can draw a straight line between staff reduction and a reduction in market confidence.
We all know inflation is changing the way we spend, and not long ago Walmart cut corporate jobs in response to the way consumer shopping is changing. The appearance of the phrase "The Great Regret," defined as both employers and employees feeling they made and accepted offers too quickly, are sending percentage estimates of the Great Resignation well south of original predictions.
As a result, you may be tempted to put a career change on hold. The market is likely to get even more competitive if you consider the aggregate of (1) potential economic-related layoffs, (2) the softening but still healthy number of people who will change jobs under the umbrella of the Great Resignation, and (3) the growing number of people conducting either a proactive or unwanted job search because of the Great Regret.
Resist that temptation to stay put! You would be doing yourself, your current and future employer, and the economy a disservice. Here's why.
More Than Ever, Companies Need a Fresh Perspective
Look at Google's Simplicity Sprint. Google asked all employees to contribute to innovation that will rock both the top and bottom lines, as well as the way work is done in general, simply by asking for their help. If you're coming in from a different industry with a different perspective, you can offer that to a prospective employer.
There are always jobs available for highly competitive candidates who present themselves as someone who knows how to integrate lessons learned about customers, products, and innovation into a new industry and market. Tee up that kind of unique value and fresh perspective to a prospective employer, and you'll be a more attractive candidate than the one who has been doing the exact same job somewhere else.
Having a Passion for the Role You Want to Be Doing is More Critical Than Ever
While there is no substitute for experience, there is also no rule saying that, for example, product development experience in financial services SaaS will not be valuable to a team doing product development in hospital administration technology.
Maybe what you learned doing financial services product development for a SaaS company has taught you so much about how customers engage with products that you want to join a SaaS revenue operations team in a different field.
The trick to making these changes, or any other, is being able to explain with examples and a high level of enthusiasm WHY it is you want to make this shift. As with all job interviews, the question, "Why do you want this job?" is the most important one to prepare in advance, and your answer requires a high level of specificity.
If you're changing careers, make sure your answer addresses these subjects. You won't get these questions directly, but the hiring manager will be thinking of them:
Your experience is not a direct match for this role, explain why your experience would be a better value for my team and organization.
Give me an example of how your experience from outside the industry/function can be applied to this role in a unique way.
Why should I hire you instead of someone doing this same role at a competitor?
If you have passion for what you want and understand why, you should be able to answer these questions with a comprehensive analysis of the skills you have, the kinds of skills required in most job descriptions of the type you want, and an inventory of what is drawing you to that job in the first place.
Network, Network, Network
Networking in a career transition is even more important for mid and upper-level roles. If you aren't going for an exact or near match in your job search, don't rely on recruiters below the big brand retainer level firms who fill C-Suite roles. Additionally, don't expect that your resume will make it through many screening rounds without the necessary keywords of the market and industry if you apply to roles online.
You need to pitch your story to someone with a direct line to the hiring manager who understands what you're selling and can get you in front of the person who is buying. Be patient. Get your story down. Then get out and tell it as much as you can.
About the Author
Amy Feind Reeves is the Founder and CEO of JobCoachAmy, where she leverages her 25+ years of experience as an executive and hiring manager to help professionals at all levels of their careers find and keep jobs that make them happy.