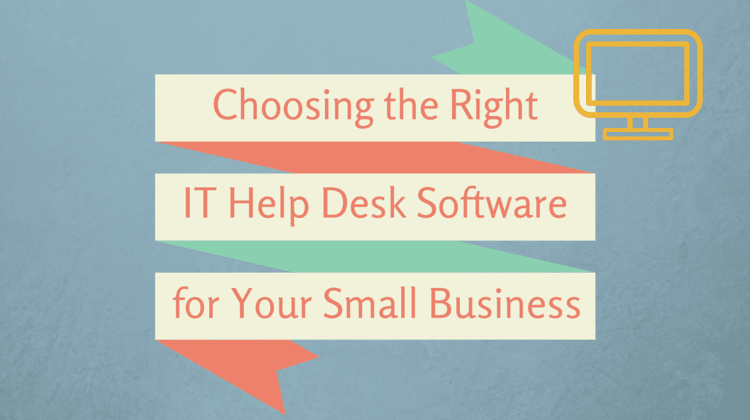 For every organization, whether it's a small business or a larger enterprise, the key element of success is effective customer service. To cultivate healthy customer relationships and to improve business productivity, all of your customer queries have to be responded to and resolved on time.
By choosing the right IT help desk software for your small business, you can resolve many of your customer grievances and develop good customer relationships at minimal cost and time. Providing better customer support also helps you stay ahead of your competition.
Let me explain with a real-time example from a small business that I stumbled on in an online IT forum recently, so you can better, understand the features to look out when choosing the right IT help desk software for your small business.
The story I read was about I a small company that only has 70-80 employees. The company's IT department includes three technicians who act as customer support representatives. The business doesn't have a process to log technical issues that the staff has. The company was looking for a help desk software that is simple and will allow employees to email the IT team, receive an automated email reply notifying the employee that the issue has been logged, and allow the IT department to create a ticket and begin working on resolving the problem.
This is a common requirement of a traditional small business that heavily relies on shared email inboxes, spreadsheets, and manual methods to manage customer support. But these days, the transition from traditional methods to automated strategies has evolved, which leads to improved business productivity with reduced effort, time, and cost.
How Help Desk Software Works
Once you purchase any help desk software, you need to configure it to meet your requirements. You need to add your logo and import all of your users (both staff members and technicians) either through into the help desk system. Your staff members are provided with a customized self service portal to submit issues, update them, or track the status of their tickets. Your technicians are provided with logins through which they can view the issues submitted and assigned.
The help desk software allows your staff members to raise incidents through email, web form, or through a self-service portal. Once the issue is raised, the email or web form submission is converted into a ticket automatically. Then the ticket gets assigned to specific skilled technicians. For example, if the ticket reports a network problem, it gets assigned to a technician who's expertise is in handling network issues. The requester gets notified about the logged issue, and the technician gets notified about his or her ticket assignment.
Then the technician starts working on the incident. As an administrator of the help desk software, you can define service level agreements (SLAs)—the time within which the incident has to be responded and resolved by a technician—to achieve greater customer satisfaction. Your technicians are required to stick to SLAs, respond and resolve incidents as defined, and if the SLA isn't met, the incident gets escalated to senior technicians.
Your technicians can resolve any incidents as per the SLA with the help of a repository of solutions called a Knowledge Base, which comes with help desk software. When the technician provides the ticket resolution, the requester is notified through email and on acknowledging the solution has been provided, the ticket gets closed.
Using a highly deployed help desk software like, you can even automate the complete incident management process, starting from the creating incident, defining business rules, assigning technicians, sending notification, setting up SLAs, and closing the incident.
Choosing the right IT help desk software for your small business can be a daunting task, but if you choose the right features to meet your business needs, you'll experience improved efficiency, productivity, customer satisfaction, and IT team morale.
About the Author:
Bharathi Priya is an ITSM consultant. With more than 5 years of experience in ITSM industry, she has an extensive background in ITSM implementation and training. She is a ManageEngine certified professional and administers ManageEngine ServiceDesk Plus for help desk functionality.