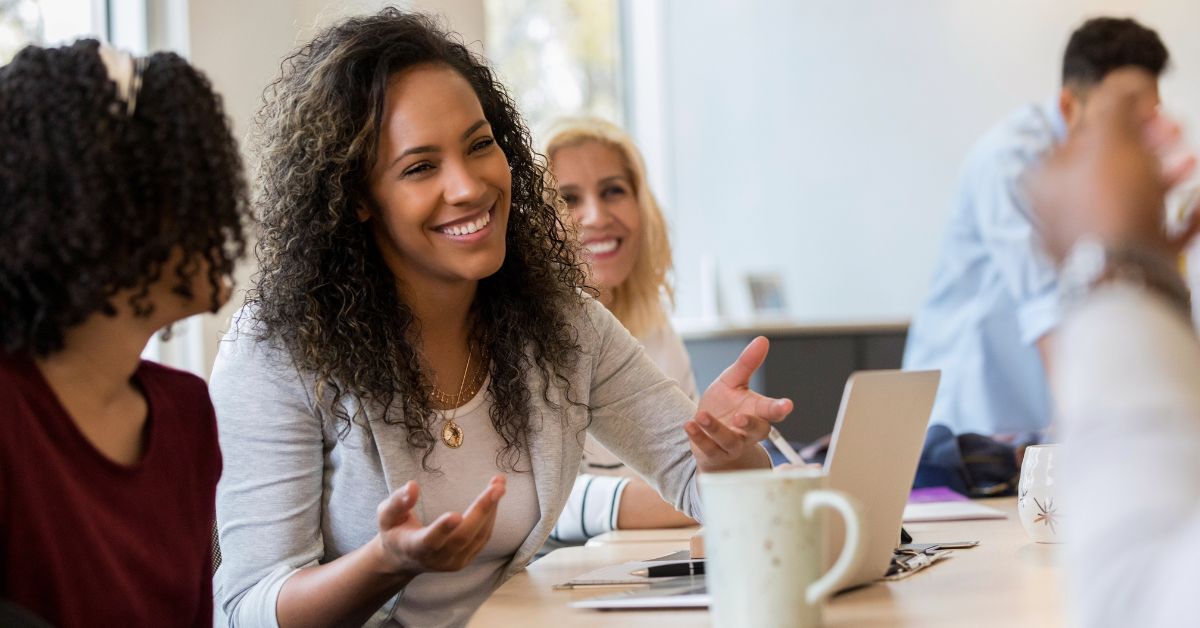 Storytelling is often talked about as a critical business skill, but where does that skill come from? For me, it was my Jamaican family, who made stories a cornerstone of my upbringing.
My parents both emigrated to the United States before I was born. In fact, it was before they met each other. They first met at a bus stop in Brooklyn but didn't really connect with each other until a few months later when they met again at church. As with any story, one can read any number of lessons from this — how sometimes life happens when you least expect it or how small moments can lead to life-changing decisions.
The larger point here is about the power of the story itself. My family instilled a curiosity about others in me by telling me stories about members of my extended family. I took this to heart, and as I got older, I started to research members of my family to learn more about them as well as my own history. Getting to know people is getting to know their stories. And that is a huge part of leadership.
Storytelling is Leadership's Path to Unity
Most organizations are adept at telling stories about their products or services. But it's just as important to center storytelling in the employee engagement function.
As a leader, either you establish a sense of meaning around their work and their goals, or you're spending your time trying to plug the leaks in your team chemistry. A leader's job is to navigate through periods of growth, transition, and transformation. Simply telling your people this is the most important moment in the organization's history isn't going to instill any meaning in their work.
Before you can motivate a team towards an ambitious new goal, that team needs to feel a shared sense of purpose. This is more than just alignment. You may be trying to change an existing team's approach or establish the connective tissue of a newly-formed team. In either case, that team can't be truly great until they develop the trust that comes from that shared purpose.
Every team's collaborative health is based on potential — what they can potentially accomplish together. But that potential is only realized if the team truly feels that they're in it together. That's why, when I first joined the company I work for, I tried to paint a picture for people around what the possibilities were.
But, what I say is only one perspective. To help the entire team develop that perspective — and understand our story as a team — we worked together to establish a foundation for our strategic narrative. First, we developed the mission, vision, and essential behaviors, then four strategic priorities to guide us as we worked towards developing a profitable and sustainable business model.
This is important trust-building work. We wanted each team member to participate in an open, intentional process of creating our future identity. We made sure we increased live communications and direct interaction, so they understood that they're part of the journey.
Leaders can lay the groundwork for great teams by finding ways for teams to develop their shared story.
Stories are More than Examples, They're Proof that You Understand Life
In our personal lives, stories are often about moments or events that shaped who we are.
One of my most vivid memories from childhood is from a day when I was eight years old. We had a big surprise party at our house for my father, who had just passed the CPA (Certified Public Accountant) exam. I didn't understand exactly what that meant at the time, but I do remember how big a deal it was — not just for him, but for our whole extended family.
My father was beaming, and everyone was so proud of him. I come from a family that included a long line of educators over the generations, so learning in any capacity was something to be celebrated. I never forgot how much that one accomplishment, on that one day, meant to dozens of family members.
Every memorable story like this one shapes us as we navigate life and grow into the people we become. As a leader, I know it's important that people understand who I am and how the stories in my life have shaped my values.
I try to readily share the most meaningful stories I have, not just to serve my own self, but to invite others to share similar formative moments. I believe this type of vulnerability is an essential team-building skill. Storytelling – and sharing – is a form of trust building.
We have all come to realize the power of story in company history, product development, and sales. But storytelling in leadership is essential to develop the individuals and teams that can do this amazing work.
Every executive should take it upon themselves to understand how their ability to connect to others, forge unity, and create impact is all done through leadership storytelling.
About the Author
Christine Miller is the President and CEO of Melinta Therapeutics. She is a global pharmaceutical veteran with over 20 years of experience in life sciences.