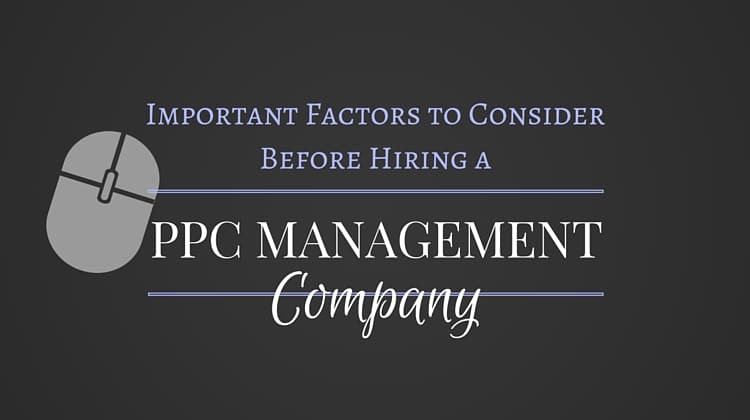 Sponsored by Clicks Geek:
Are you unsure about which PPC management company to hire? If so, you're not alone. Pay-per-click advertising is extremely effective and profitable — if campaigns are managed properly. This is why you need to think carefully about who you partner with. Get answers to the following questions, so you will go in with more knowledge, and feel more assured with your final decision.
Do They Have the Necessary Qualifications?
The company you select to carry out your PPC activities should have the appropriate digital marketing qualifications. Each PPC platform has its own certification process, and PPC certification should be a minimum requirement when you are making this decision.
For example, if they will be using Google ads to send visitors to your website, the person working on your campaigns should have a Google Ads certification.
How Well Do They Communicate with Customers?
Excellent communication is vital when you are dealing with any service provider. The PPC company you select should be transparent and keep you up-to-date with all of your campaigns. It's relatively easy to produce PPC reports. This means you should receive detailed reports whenever you require them.
When you deal with a PPC company before hiring them, you can get a feel for how they treat their customers. Take note of how they respond to your queries and how they help you before you make your final decision to hire them. Look for testimonials and opinions from previous customers. Finally, ask the company how they will keep you updated and communicate with you if you hire them.
What Does Their Service Cost?
Price is always a major concern when you get external help. The main costs involved in PPC management include search engine PPC costs and the cost to manage your PPC account. There should be no hidden fees.
Ask the company for an example of the way they will charge you and how often they will charge you for their services.
Can You See Previous Campaigns?
It's difficult to understand how PPC works without seeing a live campaign. Most successful PPC companies should have examples of effective campaigns. If they show proof of a successful campaign, they will be more likely to produce the same results for you and your website.
Based on previous experience, a PPC company should be able to give you an estimated return on investment after a certain period of time.
Do They Really Manage Campaigns?
When you create a PPC campaign, it might not be as efficient as it could be. This requires a certain amount of testing and tracking to refine the results you achieve. However, some PPC companies create a campaign but don't go on to make the necessary changes to make it more cost-effective. If this is the case, you are paying a PPC management company who is not really managing your PPC account.
A lot of PPC management companies claim to provide high quality PPC management services. However, many fall short of the mark. Before you choose this type of service provider, make sure you get proper answers to the questions above.