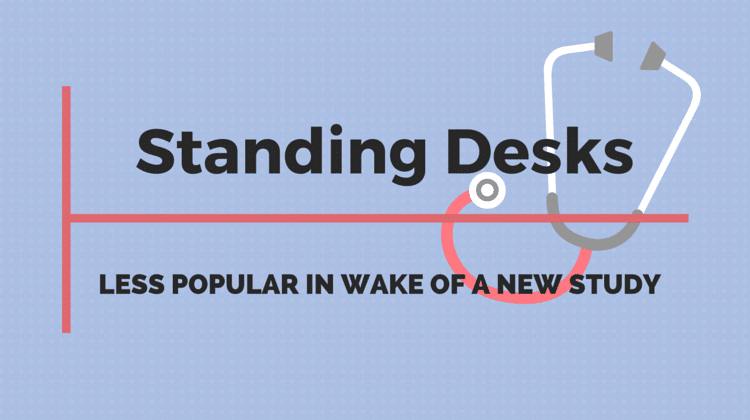 After a flurry of studies suggesting workers who sit behind desks all day were endangering their health, many human resources departments were flooded with requests for standing desks and standing meetings as well as walking consultations.
Now, a new study out of the University of Exeter in the United Kingdom suggests that prolonged sitting does not actually increase mortality risk among people who are physically active in the rest of their lives.
The study, led by Dr.Richard Pulsford and published in the International Journal of Epidemiology, involved data analyzed from 1,412 women and 3,720 men who were employees of the British Civil Service. At the start of the study, none of the participants had cardiovascular disease.
In the two year period from 1997 to 1999, all of these workers were asked how many hours they sat at their desks in total, as well as how many hours they sat watching television or doing leisure activities when they got home. They were also asked how much time they invested in moderate to vigorous physical activity each day and how long they walked.
The researchers then followed the study participants for an average of 16 years, until July 31, 2014 or until death. During that time period, 450 people died.
Based on that research, the scientists found that the total amount of time spent sitting, whether it was at work or watching television or engaging in leisure activities, was not associated with the risk of death from any cause.
The finding stood solid, even when the researchers further checked factors like the participants' ages, genders, economic and social statuses, smoking statuses, levels of alcohol consumption, diets and general health.
The researchers did agree that the lack of association between the prolonged sitting and all-cause mortality may be impacted by the protective effects of daily exercise.
The message for people who manage workers from study co-author Dr. Melvyn Hillsdon is that neither standing nor sitting of itself is the problem. The problem is the absence of movement.
In effect, whether a worker is standing at his or her desk, their energy expenditure will be low, so neither will protect their health. To incur benefits, they have to find space in their days to move.
However, the researchers say further study is needed to determine if prolonged sitting puts a person at greater risk of certain diseases.
About the Author
Roz Bahrami is a blogger for SkyPrep, an online training software. Roz regularly contributes to blogs related to corporate training, L&D, and marketing.