I'm pleased to announce that a new thought leader is joining the Women On Business writing team. Please join me in welcoming Tanya Maslach of Elevati, Inc. to Women On Business. You can learn more about Tanya below. I'm certain she'll bring valuable ideas to the community!
About Tanya Maslach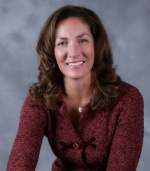 Tanya leads the coaching and creative efforts of Elevati, Inc. a company that partners with leaders to help them develop the most critical skill in business – relationship building. Tanya energizes leaders to help them light the spark in their teams that results in: the proliferation of ideas and innovation,shorter cycle times, more collaborative environments, and high customer and employee loyalty.
Colleagues, friends and clients alike enjoy Tanya's humor, straight-to-it approach, and story-telling because they all provide windows into her interesting past (she was a researcher and educator in marine biology) and current lifestyle hobbies (competitive triathlon, running, surfing and philosophical conversations with her VP of HR, her 13 year old dog, Oakley). Each story brings a relevant analogy to the business issue at hand, making the learning more fun, the process guarantee more impact, and the happiness-meter on high.
Tanya currently writes about leadership, in sport, work and life on Elevati's Blog at www.elevati-inc.com/blog. She is also bringing authors from around the world together to contribute to her upcoming book Two Degrees of Separation. To read more about it, go to www.elevati-inc.com/newbook.html.


Â
She has been published in leading industry magazines and ghost authored a number of chapters for books published by Linkage, Inc and Pearson Education. Clients served through TalentSmart® and Elevati, Inc. include: MacDermid, Sanofi-Aventis, Mattel, Fisher-Price, Raytheon, USDA, Catalina Marketing, Nielsen Media, Starbucks, Fortune Brands, U.S.C., Johnson & Johnson and others.
Tanya holds an M.A. in Industrial and Organization Psychology with honors and a B.S. in Zoology. She has served as Board director for the San Diego chapter of the American Society of Training and Development, served in the SDSU Entrepreneurship program as a Mentor to MBA students, to UCSD's Business School as a judge in their Entrepreneur Challenge, and offers her expertise and mentorship to young women in nonprofit sponsored leadership programs in San Diego.
Images: Tanya Maslach