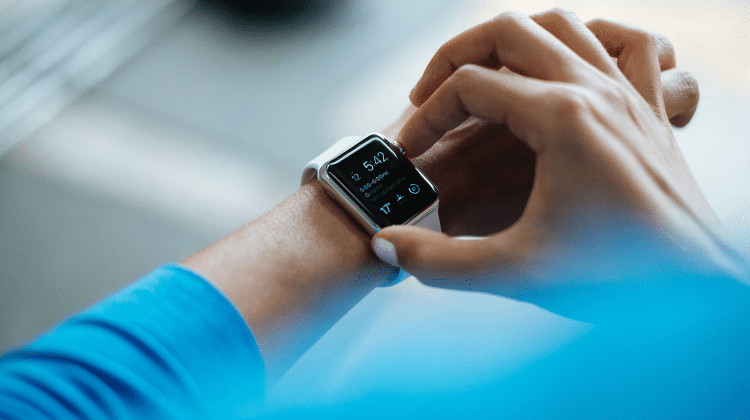 Sponsored by iTouch Wearables:
With advances in technology, smartwatches have become increasingly popular and are often regarded as a valuable gadget to for businesswomen. Here are some of the best smartwatches on the market.
Apple Watch Series 3
One of the most popular smartwatches for businesswomen is the Apple Watch Series 3. With a smart and stylish design, this smartwatch is created by Apple, a company that is known for its innovative and sleek devices. Once charged, you can expect the Series 3 to have a battery life of just over a day, meaning you can go about your working day without having to carry a charger around with you. The Apple Watch Series 3 comes in a range of sizes, so you're sure to find a device suitable for your busy day to day needs.
Fossil Q Venture
Another sleek and classic smartwatch to check out is the Fossil Q Venture. If you're an Android lover and want a smartwatch that is female-friendly, you won't be disappointed when it comes to this device. Over the past couple of years, watchmakers and fashion brands have started to make brilliant Android smartwatches. The Q Venture smartwatch is Fossil's third-generation model and comes equipped with some fantastic features that set it apart from competitors.
Kate Spade New York Scallop
If you're looking for a smartwatch with a feminine touch, you may be interested in the Kate Spade New York Scallop. With most smartwatches being tailored towards the unisex market, this device has been fully designed for the working woman. There are many features that make this smartwatch popular — most notably its sleek and sophisticated look. There is also a scalloping detail around the watch face, which makes this smartwatch stand out.
Skagen Falster
If you're looking for a smartwatch that is unique, the Skagen Falster could be the right option for you. With Skagen being known for their minimalistic designs, the company has created its very own minimalistic style smartwatch. The Falster looks incredibly different from its competitors thanks to its mesh metal bracelet and unique lugs. You can buy the watch in various metal finishes such as black, stainless steel, or rose gold. The Falster operates on WearOS, which means the device can work with both Android and iPhone devices.
iTouch
Another popular smartwatch is the iTouch. The watches in the iTouch series all have a wide selection of apps and features to help keep you connected and entertained. Some of the features include Bluetooth, a remote camera, a notifier, and a pedometer, which helps you keep track of your steps while on the go.
Make sure you investigate the smart watches available to help you find the right device for you. With such a vast selection of smartwatches available, it's best that you take the time to consider which features you want in a smartwatch, while also considering your budget. However, with many of the smartwatches listed coming in a variety of sizes and designs, you're sure to find a device that is perfect for you.