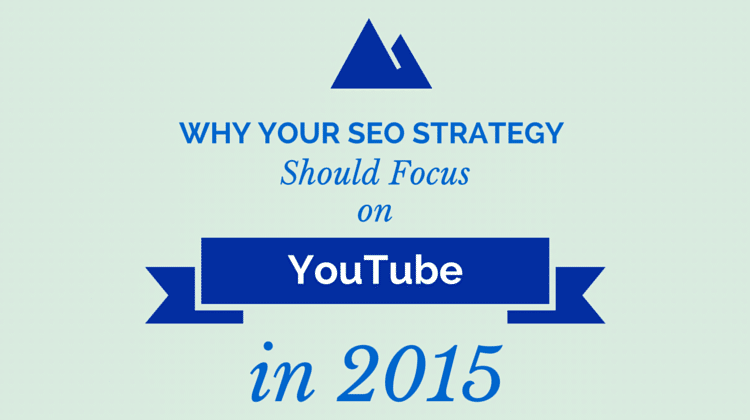 When it comes to implementing an SEO strategy, many companies place their sole focus on Google, given that it is the largest search engine in the world. However, as any good search marketing agency knows, Google is not the only place where efforts should be targeted.
In terms of alternative search engine choices, Bing and Yahoo! stand out as obvious examples. Yet, many actually consider YouTube to be the world's second largest search engine, and since it is the third most visited website on the entire web, it is little surprise that a focus on YouTube is one of the biggest SEO trends of 2015.
Is YouTube a Search Engine?
Given that it is primarily known as a video streaming website, the description of YouTube as a 'search engine' may seem a little bit surprising to some. Despite this, trends show that the site's users are increasingly treating it as such, turning to it for information as well as entertainment.
For example, 'how to' searches are among the most popular search queries on the site, and these searches are increasing by 70% year after year. A consumer study from earlier in 2015 found that 67% of millennials agree that they can find a video on YouTube, which will provide information on anything they want to learn.
In this sense, YouTube has revolutionized the way people search for and discover information online. The site attracts more than 1 billion unique monthly visitors (almost half of all internet users worldwide), and more than 3 billion searches are carried out each month. If we are to assume YouTube fits the criteria of being a search engine, these figures make it bigger than Bing, Yahoo!, AOL and Ask.com combined.
Over the last few years, many companies have realized how effective videos can be for offering dynamic content to visitors. Yet, few have fully woken up to the power of YouTube in terms of search marketing.
YouTube Videos In Google Search Results
In addition to YouTube being a search engine in its own right, videos hosted on the website show up in search results on sites like Google. These results appear in ordinary web searches and in video searches, meaning that people actually have three major ways to find YouTube videos when searching online, hence their importance to SEO.
Modifications to Google's algorithms in 2014 changed the way video snippets are presented in search results. More specifically, these changes altered which video snippets are shown, with an increased focus on major media outlets, including YouTube, Daily Motion, and Vimeo.
Statistically, the YouTube.com domain accounts for more than 90% of the video snippets featured in Google search results, which is not surprising as Google owns YouTube and strengthened its dominance by giving it prominence. Put simply, embedding a YouTube video in an optimized web page will make that page much more visible in search results.
YouTube Ranking Factors
Having established the importance of focusing on YouTube this year, it is worth taking a look at exactly how a brand or search agency can optimize video content for SEO purposes. A number of factors can contribute towards boosting a YouTube video's search results ranking and these include:
The video's meta data, such as its title, description, and keywords
The number of views and likes the video has
The number of times the video has been shared or linked to
The quality of the video, with HD videos ranking higher than standard definition
Meta data is the single most important factor, and YouTube follows the same SEO principles as with other websites. Titles should be chosen carefully, with keywords near the start if possible. Further steps, such as the establishment of a YouTube channel with consistent branding and a vanity URL, can also help to boost search rankings.
About the Author
Christelle Macri is a digital marketing consultant with over 17 years experience in the internet advertising industry. She is the founder of ebizpromotion, a specialist search marketing consultancy, with a no-nonsense and ethical approach to digital marketing. Having worked for a major search engine and pioneering pay for performance advertising networks, she is an expert at turning her clients' websites into consistent revenue streams using a variety of digital channels. Feel free to connect with her on Twitter.