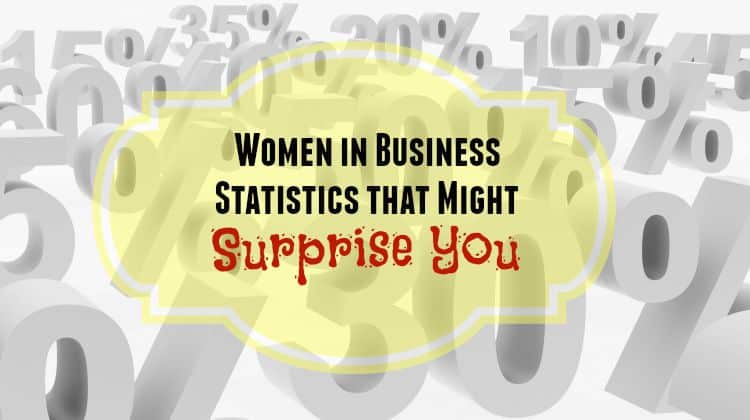 Did you know that women make just $0.78 for every dollar men make in the United States? That's just one of the many statistics about women that you can find in the infographic at the end of this article. Some of the data is well-known, but it's great to see it all in one place. This is a collection of women in business statistics that shouldn't be missed.
Here are some highlights that might surprise you if you haven't seen them before:
Women receive 60% of undergraduate degrees and 60% of graduate degrees but only 44% of masters degrees in business and management. Even worse, women only receive 37% of MBAs.
In 1965, just 1.2% of graduates from the class of 1965 at Harvard Business School were women. In 2017, that number will reach 41%.
Only 4.6% of S&P 500 companies have women CEOs.
The most women CEOs can be found in the professional, technical, and scientific services sector (15.4%) followed by the real estate and rental leasing sector (9.5%). The fewest women CEOs are in the transportation and warehousing sector (0%) and the mining, quarrying, and oil and gas extraction sector (0%).
On average, women CEOs are paid an average of 11.5% less than their male counterparts.
At the current rate of progression, women won't reach pay equality with men until 2058.
Companies with boards that include at least 3 women with sustained representation on the board outperform those with no women board directors with 66% higher return on invested capital, 53% higher return on equity, and 42% higher return on sales.
The country with the most women board directors is Norway (35.5%) followed by Finland (29.9%). The country with the fewest women board directors is Japan (3.1%) followed by Portugal (7.9%). In the United States, 19.2% of board directors are women.
These are just a few of the statistics that are included on the infographic below. For more data, check out these articles and infographics on Women on Business:
Source: AllBusinessSchools.com