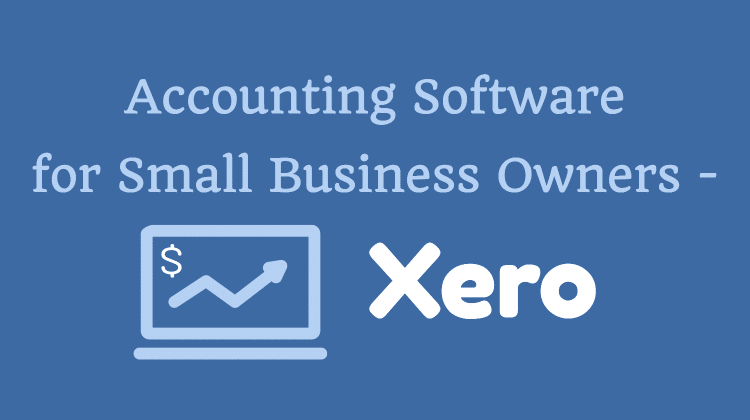 Last week, I published an article about the 41 business, marketing, and web tools I can't live without, and Xero was included on that list as the accounting software that I recommend. I've tried a number of accounting software tools — both cloud-based and desktop — and Xero is one of my favorites.
Currently, Xero is offering Women on Business readers a special introductory offer of 30% off the first six months with code XERO30: Xero Accounting Software SAVE 30%
. (affiliate link)
Yes, there are a number of very easy-to-use invoicing and time tracking tools, but those won't give you all of the financial tracking and reporting that a business truly needs. You really can do it yourself when you use a tool like Xero, and if you're working with a bookkeeper or accountant, Xero keeps everyone on the same page at all times.
Xero Review
Xero is cloud-based, so you can access your accounts and financials from any device. When you log into Xero, you see your main dashboard where all of your financial activities are visible at a glance. From here, you can put accounts on your watch-list and monitor them in detail with notifications.
A separate Business Performance Dashboard provides charts and graphs, so you can track your business performance by gross profit, net profit on net sales, debt to equity, and more. If you want to see any of these metrics on your main dashboard, you can add them from your Business Performance Dashboard.
Invoicing is very easy with Xero. You can customize your invoices with your business' brand, add payment options like Stripe and Paypal, enable foreign currency conversion, automate invoice payment reminders, and create customized emails for your clients. A great feature is found within the invoice templates where you can create different invoice templates for different clients.
Receiving payments can happen entirely online because you can accept debit and credit card payments through Xero's integration with Square, Stripe, PayPal, and other popular payment services. You can get paid in over 160 different currencies and all foreign currency transactions are converted to your local currency in real-time (foreign exchange rates are updated hourly). Also, sales tax can be handled entirely by Xero, so you don't have to worry about calculating it correctly.
One of the best features of Xero is bank reconciliation. You can connect your bank account to your Xero account to receive automatic daily updates and process and reconcile large numbers of transactions quickly. For example, when you import a bank statement, you can quickly code all of the transactions.
Xero also offers inventory tracking and reporting as well as expense recording and tracking. You can also schedule payments to pay vendor bills and create and purchase orders that can later be converted into bills or invoices.
Recent updates to Xero have added some great new features. For example, you can now upload contracts and other documents to a general library or attached to specific transactions. You can also set up and manage your payroll through Xero and set up and track categories to monitor how different areas of your business are performing — such as departments or locations.
Xero integrates with a wide variety of other applications. There are over 500 industry specific apps that integrate with Xero, which are available in the Xero App Marketplace, including time-tracking, inventory management, point-of-sale, ecommerce, and customer relationship management (CRM) systems. Apps can streamline tasks, reduce errors, and increase your efficiency significantly.
If you're looking for a more robust tool than a simple estimate and invoice generator that includes all of the accounting and payroll features you need to manage your small business financials, then Xero is an excellent option. The features are comprehensive, it's easy to use, and it's quite affordable in comparison to many other accounting tools.