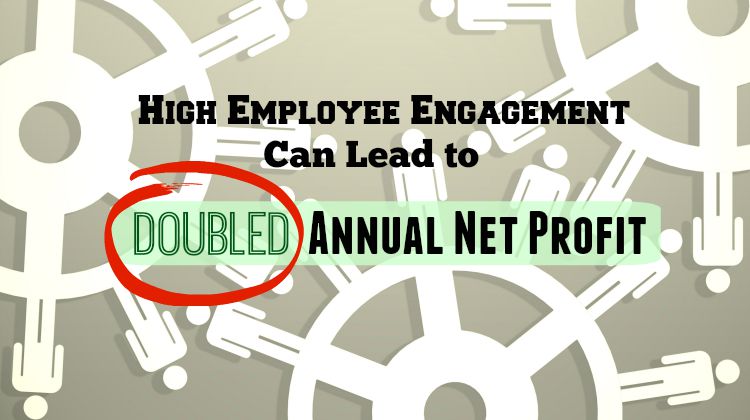 Did you know that companies with effective levels of employer engagement experience doubled annual net profits, 18% higher productivity, 2.5 times greater revenue growth, and 40% lower employee turnover?
Those statistics come from research conducted by Pure as shown in the infographic at the end of this article.
But that's not all! Management holds the cards when it comes to the success or failure of engagement. According to the research, managers account for 70% of the variance in engagement levels! If there was ever any doubt that company culture, engagement, and results start from the top and must trickle down through all levels of the organization, this data proves it.
The researchers also discovered that there are significant differences in engagement levels depending on the gender of employees and their managers:
Employees who work for a female manager are 6% more engaged, on average, than those who work for a male manager.
Female employees who work for a female manager are the most engaged, at 35%.
Male employees who work for a male manager are the least engaged, at 25%.
Check out the infographic below for more statistics, some interesting initiatives companies are taking to boost employee engagement, and more.
What does your company do to increase employee engagement? Does it work? Share your thoughts in the comments below.
Source: Pure