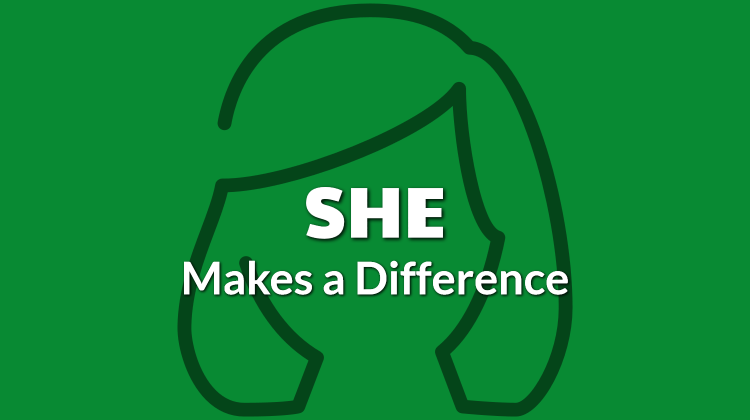 It's March, 2017 – coming in like a lioness and highlighting the season to elevate women everywhere. Yes, it's Women's History Month, a designated time to recognize our "foremothers & firsts" who have cut the path, cleared the field, tilled, planted, AND harvested, feeding families, even nations, leaving indelible fingerprints on our world.
Artist Krista Visbal has captured the essence of this regenerative, restorative female determination in her sculpture entitled Fearless Girl. At 4'2″ and less than 5,000 lbs, this pint-sized Wonder Woman stands in stark contrast to NYC's 11-foot, 7,100-lb. Wall Street Bull. Arturo di Modica's Charging Bull is a decidedly masculine, traditional symbol of America's hard-driving, can-do spirit and financial fortitude. Fearless brings a different, diminutive but daring dynamic, with her plaque articulating her fiery fierceness.
Know the power of women in leadership. SHE Makes A Difference.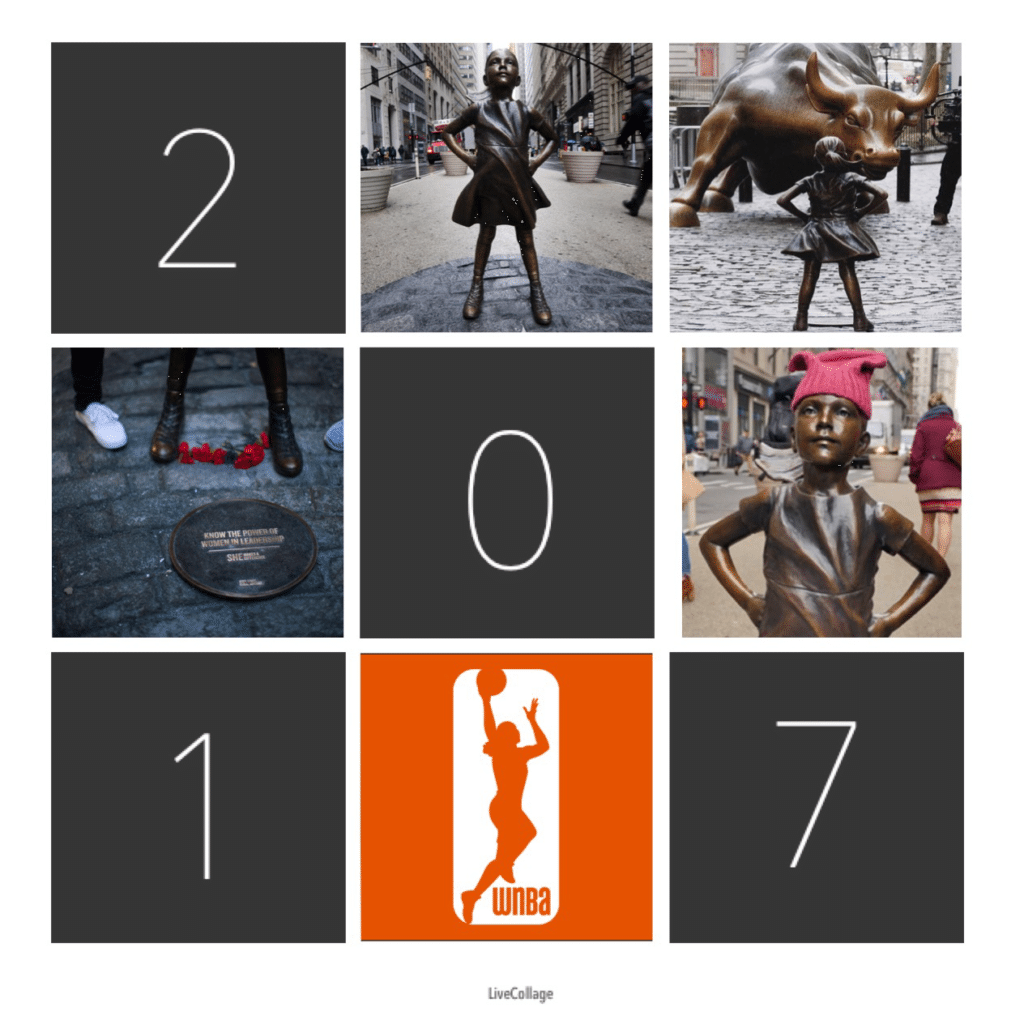 SHE Makes A Difference.
Young Fearless follows the footsteps of Harriet Tubman in social justice, Florence Nightingale in sympathetic care, and Marie Curie in scientific research. We and SHE embrace the energy of Helen Keller, the empathy of Eleanor Roosevelt, and the excellence of Harriet Beecher Stowe.
Women have worn the moniker of 'Queen' from Egypt's Nefertiti to America's Aretha Franklin and pop culture's Beyoncé (aka Queen Bey!). The universal language of sports has benefitted from Althea Gibson, Billie Jean King, and Serena Williams in tennis – while basketball has benefited Ann Meyers Drysdale, Sheryl Swoops, and Dawn Staley.
SHE Makes A Difference.
It is notable that women have also been collaborative heads of state in countries across the globe, including Michelle Bachellet in Chile and Ellen Johnson Sirleaf in Liberia. And as we navigate the current political and policy environment, we are reminded of the iconic legacy of business magnate and entrepreneur Madame C. J. Walker, a pioneer of the 'national sales force' and one of the first self-made millionaires.
Another inspiring story is the short but impactful life of Anne Frank, one of the youngest documentarians exposing the cruelty of war and unyielding faith in the face of adversity.
SHE Makes A Difference.
Marion Wright Edelman once said, "you can't be what you can't see." These SHEroes have had undeniable impact and served as the exemplars for generations to come. Equally important, these women have delivered results for our entire community – for both men and women. And these figures continue in the next iteration like Malala Yousafzai, standing tall for women's rights and offering fearless resolve in extremely dangerous environments.
SHE Makes A Difference.
There are three key attributes of leadership: competence, confidence and compassion.

Women are competent ~ we offer compelling contributions in every endeavor. From young girls to millennial professionals to senior sages, women consistently perform despite an uneven playing field. Our IQ (intellectual quotient), enhanced by academics, is surpassed only by our EQ (emotional quotient), which is developed through empathetic experiences.
Women are confident ~ we develop our self-esteem by repetitive work, increasing muscle memory, and reflexive behaviors. As we mature, we recognize our success does not have to come at anyone else's expense. In fact, we are clearly understand there is value in every voice and often seek to build consensus rather than deploy "command and control, do as you're told" leadership techniques.
Women are compassionate ~ we are taught to be caregivers and nurture at a very early age. These lessons are internalized and drive our actions throughout our lives. We find ourselves primarily supporting children, spouses, and significant others as well as parents – and that just covers our immediate family to say nothing of our extended family.
It is clear from the distant past to current day, women are a "priceless" community asset, demonstrating relentless and selfless service that supports and sustains our society. And this asset has appreciated in value without substantial or significant investment. As we celebrate the 45th Anniversary of Title IX this summer, we are reminded our country had to legislate behavior to merely gain parity in education for women. There is much work to be done to realize our full community's untapped potential.
We invite every community, company, country, and continent – to join with the WNBA and other women-centered organizations in embracing and elevating us not just in March, but every month, every year. Herein lies unequivocal enlightened self-interest, a Win-Win for each AND every one of us. How do we do it?? Simple ~ level the playing field, open the doors of opportunity, witness the wondrous work, and acknowledge the awesome accomplishments.
About the Author
Lisa Borders is President of the WNBA. Lisa has more than 25 years of experience in operations, marketing, government relations and public service. She served as Chair of The Coca-Cola Foundation and Vice President, Global Community Affairs at The Coca-Cola Company and was instrumental in bringing the WNBA to Atlanta in 2008, when she served as Vice Mayor of Atlanta and President of the City Council.
Save
Save
Save