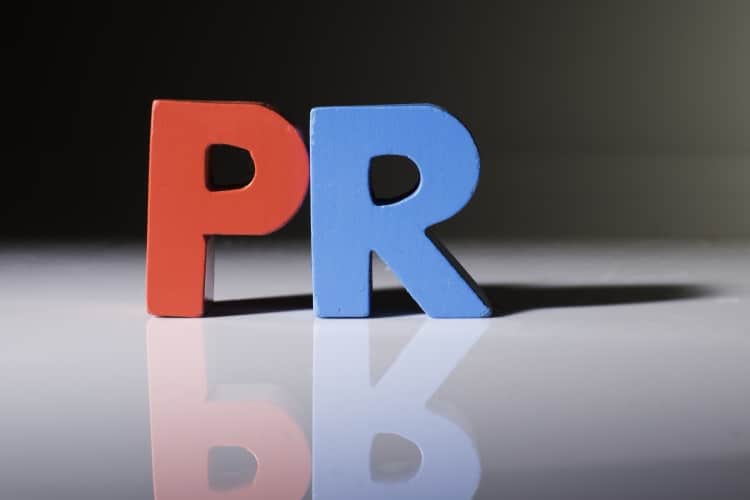 Whatever the cause – a new dream to pursue, a shift in direction or something else – you've decided that your future is in your own hands. Whether you've started your own business or are simply looking for new opportunities, building a personal brand that is recognizable and relate-able is critical for taking the next step in your personal career journey.
Where do you start? How do you differentiate yourself from your competitors while building a reputation for yourself? It all starts with a little PR and it doesn't have to be a challenge.
Follow the steps below to do PR for your personal brand:
Find Your Focus
You may have many marketable traits or interests that you'd like to build a business around. That's great. However, having multiple areas of focus can turn into a PR nightmare. To determine where you'd like to start, before any PR initiatives take place, take the time to focus.
Think about what it is you'd like to accomplish. What are your goals? What would you like to build a business around? What topics are of particular interest to you? These questions should start to take you toward an answer that could become your area of focus. Keep narrowing it down until you have just one, then, continue on to the next step.
Determine Your Target Market
Once you know what skill, service or product you'd like to market, you need to determine who you'll be marketing it to – this is your target audience. PR is based around tactics and techniques that promote a specific person, service or skill to the world. For it to be most effective, there must be a target which helps in determining which tactics will be most efficient and worth the energy.
What area of focus did you land on from the first step? Who would be most interested in this part of your personal brand? Are they males or females? Where do they live? How do they spend their free time? What drives them to action?
If you're unsure, start a focus group. Collect a group of individuals that you think would be interested in your product. Ask questions – specifically, the questions listed above. Find out as much as you can; an effective PR strategy depends upon the information you receive here.
Build a Network
Once you've made the decision to branch out and to promote yourself as a brand, you're on your own. At least, that is how it will certainly feel in the beginning. The great news here is that you're not alone; in fact, women have been starting businesses at a higher rate than men for the past 20 years. This means there are thousands, maybe millions of potential people to help in your PR push. All it takes is a little cooperation.
To build your brand by building a network, start to branch out. Use the phone, email or social media to reach out to other women in business. Introduce yourself. Ask questions. Build relationships. Offer a content share for a content share. When the timing is right, your network could make or break your next big move. Relationships you build at the start are important; don't overlook this important aspect of doing PR for your personal brand.
Become an Authority
To build a brand, you must build trust. Building trust often relies on becoming an authority in a certain area, specifically the area in which you're building your brand. Take time each day to look for news articles relating to your area of focus. Share those articles with those around you, digest them, break them down and pull content ideas from them.
The more content you create, the more authoritative you'll become in your area of focus. Building your brand starts with creating content that drives your target market to return to your site time and time again.
Get Social
Social media isn't just something to keep in your back pocket if you're trying to build a personal brand. It's what allows you to connect with others, makes you more searchable and creates opportunities that are simply impossible to come by otherwise.
To start promoting your brand on social media, find out which networks are most popular for your target market. Link the networks you choose to one another. Then, get active. Take the time to analyze which content is most successful, to share regularly, to "like," comment and reshare information posted by others. By building a brand on social media, you're increasing the potential success of your PR initiatives going forward.
Engage Your Community
Once you've found your community, don't leave them hanging. Instead, take the time to regularly engage them. Start discussions. Ask questions. Set up live online events. Start an email marketing campaign. Send promotions on a regular basis. The options are limitless; however, the bottom line remains the same: engagement is crucial for building your brand.
PR doesn't have to be a big mystery, but, it is important. Start with the basics above to begin building your brand and look for new opportunities in the future for best results.