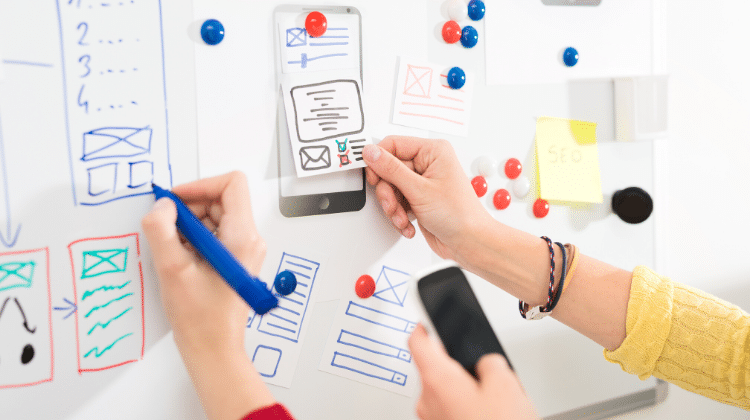 Brought to you by Builder:
From budding business entrepreneurs to seasoned heads of SMBs, those people with their sights set on expanding their company's potential in 2020 will only be able to do so by getting serious with the digital. Whether it's to improve in-house business practices, streamline sales funnels, or modernize customer service, the solution lies in tech.
One way companies are upping their digital ante is by introducing mobile apps to their portfolios. Today's consumers are existing less so behind their computer screens and more and more on their smartphones, and small to medium-sized businesses should take notice.
As these companies look to expand their presence on mobile via a custom app in the easiest, most cost-effective manner, a number of development options have come about to help them with the process. Here are ten of the most popular mobile app builders in 2020.
10. Mobincube offers 30+ templates and an easy drag-and-drop design. As for pricing, there are multiple payment levels so you can scale the cost to your budget. It's uncertain at this point, however, how much money an iOS deployment will ultimately be, so tread carefully.
9. Appery.io is strong on infrastructure, delivering cross-platform and hybrid development with drag-and-drop design. The UI is a bit dry, however — not the most engaging option for those who work visually.
8. The good: MobAppCreator has a user-friendly design and robust capabilities. The bad: It's short on templates, limiting options if you need a solution to slot into place quickly.
7. Mobile Roadie has a full-service feature module with a CMS and dashboard that makes design and analytics easy. It's not great on web app development or compatibility testing though.
6. You'll like that AppsBuilder features an intuitive UI and multiple subscription levels. Note this significant downside thought: The native app development isn't available until users access their Premium subscription level. Plus, design schemes are basic, so don't look for complex app dev with this solution.
5. AppMachine impresses with automation across the board, allowing you to input your URL and import images, et al., from your site to start your design. Unfortunately, web-based apps and professional features are not available or still limited with this solution.
4. AppYourself distinguishes itself in that it also creates a responsive website in addition to the mobile app. The design options, both in terms of look and functionality, seem limited, but this app is still in beta mode so thing's may change. Overall, this is a promising, easy to use choice.
3. If streamlining sales is your goal, Bizness Apps may be your solution. This option offers a wide array of third-party integrations that will be helpful to your sales team. However, it doesn't have the most creative or outside-the-box options.
2. In short, Swiftic offers everything but the apple cart itself. Thanks to its long list of building blocks, everything you could want to entice your customers and build loyalty is available. The downside is in its design diversity. There are limited aesthetic options available.
1. Builder delivers the most across the three common checkpoints SMBs consider when it comes to creating their mobile app: ease of use, cost savings, and ongoing management. This comprehensive solution lets you design your app quickly and efficiently, manage costs throughout the process, and benefit from automatic, ongoing updates in the future.
Builder's catalog of pre-existing templates are based on the apps users already know and love. For example: Need a photo sharing app? There's already a template based off of Instagram. From there, you can make adjustments adding in features that benefit your business and leaving out others that would just add to your budget.
You can monitor your build's timeline and spend via a personal dashboard. That way, you always know what's going on with your project.  When your app has been delivered, you'll never have to worry about its software going out of date by adding Builder Care. This service proactively updates your app so you're never blindsided by third party changes that could easily bring it all down.
Do you have your own favorites in the app development space? What have your experiences been with building mobile apps for your business? Let us know in the comments below.