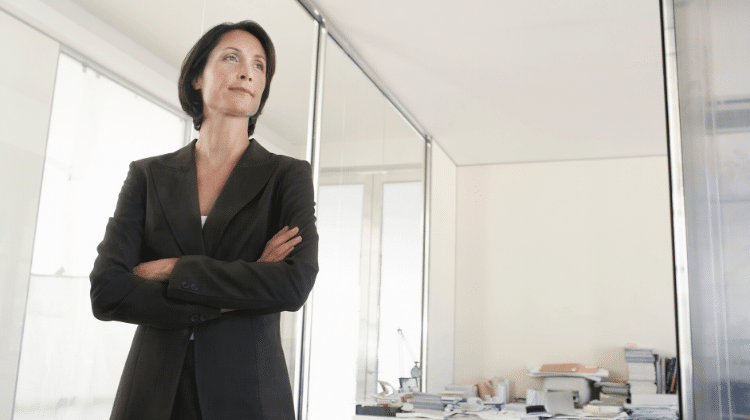 Brought to you by Edusson:
Whether you're a veteran businessperson or you just started your first venture, there is always the need to grow your business to the next level.
Being an entrepreneur gives you the freedom and empowerment you need in life. You can create products or services and watch them change people's lives. As an entrepreneur, you are responsible for making decisions on the direction your business takes. Top female and male entrepreneurs have been through the whole process – from starting a business and nurturing it to generating profits through businesses that serve entire regions or countries. They have experience and knowledge.
Young professionals and aspiring entrepreneurs need help, just like students need help. For example, a student who needs help with writing a literature review may use an essay writing service to get assistance from more experience and successful colleagues. Business professionals can also learn from proven experts who have valuable advice to share.
The top 10% of entrepreneur gurus in the world run the best businesses, and the most profitable. They have founded many businesses, and they still can't get enough. They're also willing to help others learn to do business the same way. Below are simple tips from both female and male business experts:
Develop a Grit and Go-Getter Attitude (Paul Martinelli)
How many people failed in business because they didn't wait a little longer? How many failed because they didn't put in extra effort to see their businesses become what they had initially visualized?
Grit is the yearning to keep working even when other people quit or tell you to quit. Nothing comes without hard work. Even when you work smart, you'll still need to put in the hours.
Challenge Yourself (Dr. Marcia Reynolds)
No one will push you. It is up to you to challenge yourself and push yourself to be better at creating better products and services for your customers.
Building a business goals is like building muscles. At first, the weights feel light. However, as you progress and add more weights, you'll have to push yourself further. After some time, everything starts to feel easier.
But even as the process becomes easier, you still have to find a way to push yourself to be better — to be among the top 10% of entrepreneur gurus.
Be Passionate (Tony Robbins)
What makes business leaders successful? In most cases, it's the fact that they love what they do and are willing to go miles to make their businesses successful.
If you don't love your work, you'll be unhappy. But if you love your work, you'll be willing to spend long hours at it and sacrifice for your business. Entrepreneurs who never seem to get tired get motivation from loving what they do.
Take Risks (John Mattone)
While school teachers reward cautiousness, the world rewards those who take calculated risks. Those who fail in business are often risk-averse, but the best entrepreneurs know the risks they need to take.
The benefits of taking risks can greatly outweigh the dangers that come with it.
Trust Your Instincts (Brenda Bence)
You need to ask for help running your business whether online or offline. More than that, you need to believe in yourself and your instincts.
As an entrepreneur, you'll make major decisions on the products or services you need to create and the direction your business should take. These decisions can affect many people – follow your intuition and your knowledge.
You need to review your decision-making process at every stage of your business and write down the shortfalls and strengths of your business. If you're not sure of the decisions to make or the steps to take, you can always look at your business plan, which will remind you of the direction you intended to take at first. Also, double checking related literature on this topic will expand your understanding of how to go through all the steps of writing a business plan.
Manage Fear and Anxiety (Nich Loper)
Fear stops you from taking action. Everyone feels anxious and experiences fear at some point in their lives. However, when you arm yourself with knowledge and skills in your industry, you'll be able to make tough decisions despite your anxieties.
If fear guides you, you'll seldom make decisions clearly. Fear is a result of your perspective; if you change your perspective, you will have managed fear. You can, for instance, engage in confidence-building exercises to learn how to manage your fear.
Keep Your Goals Clear (Tammy Adams)
The top female business coaches recommend that you write your goals down. You need to define your goals clearly to make them real and tangible.
For instance, instead of setting goals such as, "I want to be a successful businessman," you can set goals such as, "I want to start and grow my business to serve a thousand customers." This way, even when you set your strategic plan, you know what you're working towards.
Hire Top Talent (Alan Melton)
This tip feels obvious, especially coming from top business experts.
Successful entrepreneurs are not entrepreneurs alone. Larry Page needed Sergey Brin to grow Google into what it is today. As such, besides hiring top talent, you need to create partnerships with people who share your vision.
Start Today (Steve Mitten)
Any of the top female business coaches will tell you that the time to start is now.
Talk keeps you from taking action. A top entrepreneur acts.
In most cases, aspiring businesspeople spend too much time planning, considering potential failures, sourcing funds, and talking to partners. Talking can take months, during which time, nothing gets done.
Put in the Hours (Lana Hill)
There is no such thing as an overnight success. You have to pull all-nighters and work hard – often for a long time to be successful.
People sometimes fail several times before they find success. You have to take in the failures and strategize how to find success.
Conclusion
The top 10% of entrepreneurs do something that unsuccessful entrepreneurs don't. They're more aggressive, make better plans, persevere, love their work, and put in the hours.
As business experts will tell you, even when you work smart, you still have to work hard. There are many more traits of a good entrepreneur, but with the above tips, you can start positioning yourself to take your business to the next level.