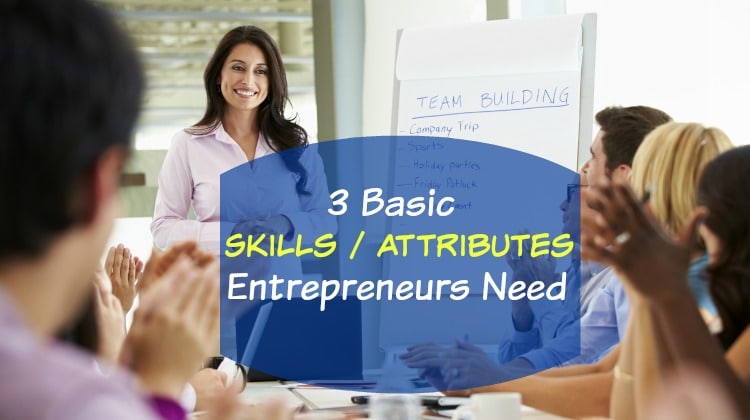 Do you have the basic skills/attributes that entrepreneurs need to be successful? If not, start cultivating them now. Here are three you should start working on developing as soon as possible:
1. Professional Presentation Skills
Professional presentation skills are extremely important for an entrepreneur. When you think of professional presentation skills, you probably think about public speaking.
Public speaking is a huge part in professional presentation because no matter what you do in business you are representing your business. It is your job to sell your product or service. Therefore, you need to know how to present yourself professionally through oral presentations and through the way you present yourself in person and on social media.
Also, dress and act professionally because you never know who is watching you. You will be surprised how many people watch what you do before purchasing your product or service. It is my suggestion that all entrepreneurs enroll in a speech and professional presentation course. As business is always changing, it is a must that entrepreneurs change when trends change.
2. Communication Skills
Communication skills are imperative. Regardless of what you do in business, you will be communicating with potential and current customers.
Communication is the connecting piece to gaining new clients. Not only is it the connecting piece to gaining clients but effective communication is what keeps clients returning.
Communicating with clients can be through consistent email blasts, phone calls, and text messages. Effective communication provides a personal experience with customers.
3. Confidence
Confidence will get you far in business. When you have confidence, you are able to sell your products and services because you have the ability to talk your customers into believing in what you are selling.
I always tell people if you aren't confident in what you're selling, why should anyone else be confident in it or feel the need to make the purchase? A potential customer can always tell when a business owner is shy and lacks confidence in what they are selling. Be sure you are comfortable with your products, services, and pricing because if you aren't, it will show in the way you present your business.
Although having confidence in business is great, do not confuse it with being cocky. No one wants to work with a cocky entrepreneur.