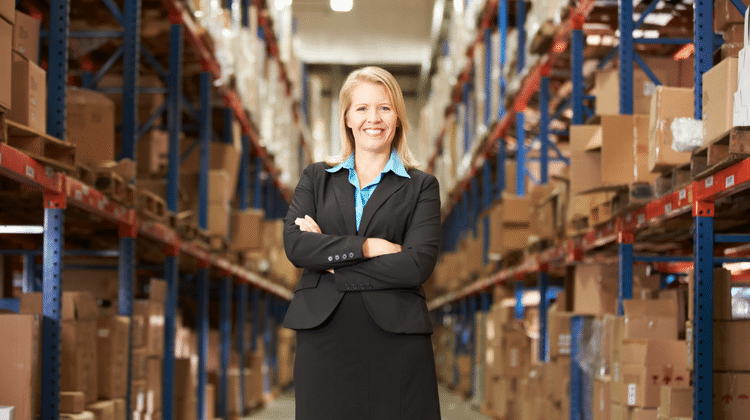 Sponsored by Apple Rubber:
Women business owners are becoming more involved in today's supply chain. In 2017, FedEx procured $800 million of goods from women-owned businesses, accounting for 9% of procurement from minority-owned businesses. FedEx follows on the heels of Walmart, which successfully pursued a five-year initiative to source $20 billion from women-owned businesses from 2011 to 2016.
The greater involvement of women in the supply chain reflects the growing number of women business owners, which has expanded 114 percent over the last 20 years, and is increasing at a rate 2.5 times faster than the national average, American Express OPEN data shows. As more women start up businesses, women business owners face a need to develop their own supply chains. Here are three steps for women business owners seeking to develop supplier relationships.
1. Seek the Right Suppliers
While price is obviously a major consideration when choosing suppliers, it's not as important as reliability, says ThomasNet.com. Factors such as supplier geopolitical location, weather conditions, and whether their warehouses are near your own location can impact reliability. It's also important to ascertain whether a supplier carries the precise product you need, whether they are capable of shipping at the scale you need, and whether they provide clients with transparent information about available inventory.
For instance, o-ring supplier Apple Rubber provides an online catalog of 7,000 sizes of seals, along with online tools that make it easy for clients to find the exact part they're looking for, and they use a 3-D printing process that makes it easy to produce at scale. Other important qualities to look for in suppliers include customer service reputation, delivery lead time and payment terms.
In order to research and compare suppliers, there are a number of resources you can use, says SBA.gov. Internet sources such as Wholesale Central provide a good starting point to find suppliers who are willing to provide products at bulk discount prices. You can also check out trade shows and magazines. Additionally, you can talk to brand manufacturers or ask for recommendations from business peers at networking events such as Chamber of Commerce meetings.
2. Build Good Supplier Relationships
Once you've found a supplier you like, the next step is building a strong relationship with them. A good supplier relationship includes both a business and a personal side. On the business side, the foundation for a good supplier relationship is paying promptly, says accounting software supplier QuickBooks. Prompt payments will make suppliers likely to reciprocate by delivering promptly, and it will make them more inclined to give you consideration over other clients if inventory runs low.
Providing adequate notice for lead times is another important part of building a good business relationship. Letting your supplier know your needs well in advance will make it easier for them to schedule your shipments so there are no inventory conflicts with other clients who may be ordering the same items you are. On the personal side, dropping by your supplier's place of business and keeping them updated on what's going on in your business will help cultivate an interpersonal connection. It can also yield business benefits such as referrals.
3. Avoid Common Mistakes
Just as paying on time is critical for building good supplier relationships, failing to pay promptly is the quickest way to damage your relationship with your supplier. If you anticipate being unable to pay on time, communicate this up-front and make arrangements to pay as soon as possible. Also, when making payments, stick to the terms you agreed upon rather than trying to negotiate a lower price at the last minute.
Failing to communicate clearly is another common mistake. Miscommunication can lead to shipment errors, delays, and conflicts. Avoid these issues by verifying that your supplier clearly understands your order specs, timetable, and what payment terms you're agreeing to.
Another common mistake is ordering a wholesale shipment before you've tried a sample. This can leave you stuck with paying for a large shipment of the wrong item. Verify the item you're ordering is the one you want by requesting a sample before ordering in bulk.
Supply chains are the lifeblood of your business, and building good relationships with your suppliers can help ensure your company's success. Looking for suppliers who are reliable as well as competitive on price sets the stage for good relationships. Cultivating both the business and personal side of your relationship with your suppliers will help build strong connections. Avoiding common mistake,s such as failing to pay on time, will help maintain your supplier relationships and ensure that your supply chain and your business stay healthy.