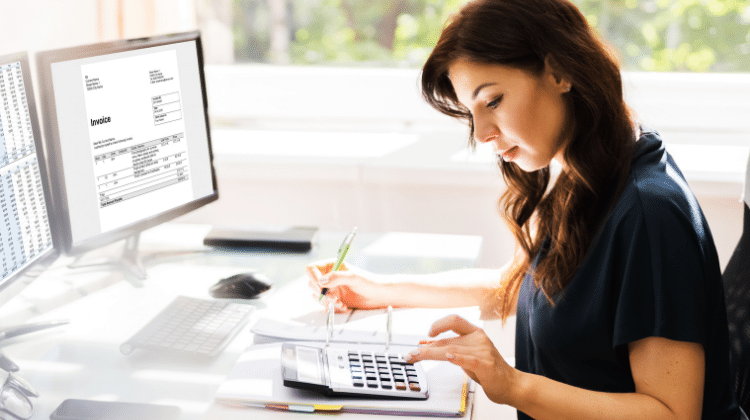 Brought to you by Sage:
As part of your business, you may need to sort out financial documents. These can encompass work you're doing in the present, revenue from the previous year, and even plans for what you might make in the coming months. Rather than outsourcing to an accountant or hiring an individual to do this work, you may want to consider the benefits that come with using accounts software. This can streamline these processes and create a paper trail for you to look back on.
Sort Taxes
While taxes may seem like a headache, they're a requirement of business owners throughout the country. The amount of tax you'll be asked to pay may depend on how much money your business made in the previous tax year, while considering some of your overhead expenses.
Using accounting software can help to automate this process, and minimize the likelihood of you paying too much or too little. While you still might have to fill in forms yourself, having accurate numbers in hand can help. Alternatively, some accounting systems give you the option to submit your tax return directly, making the process a bit easier.
Forecast Income
Even though many business owners hope that their profits will keep growing and overhead costs will fall, this is not always the case. By using a forecasting option within your accounts software, you can see how much money you made each month and compare it against your outgoing costs.
This can allow you to plan for the year ahead and even figure out which months bring you the most and least revenue. Failure to plan ahead can lead to businesses needing to borrow money or even lay off employees, which may reflect negatively on your company. Good planning can help you navigate slower months or figure out ways you can gain more business.
Send Invoices
If your business doesn't involve financial transactions at the point of sale, you may need to send invoices to clients. Sending this documentation can help you get paid for services or goods that you've provided. By using accounts software, you can create professional invoices and potentially have them sent through the software itself.
This can help with any complaints processes, queries, or even if you have to chase a client for the money that you're owed. Having invoices documented on a piece of software can make finding them far easier than trawling through your computer folders, emails, or even looking for paper copies.
Accounting software can help you make the most out of a number of finance-based tasks that may be required for your business to remain operational. Maintaining compliance, planning business strategies well ahead of time, and dealing with clients promptly can all help you be seen as a responsible company to buy from or work with.