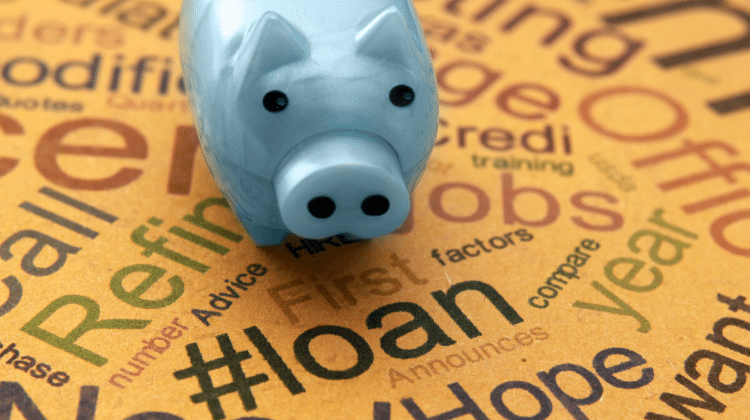 Brought to you by Smarter Loans Inc.:
A loan is an essential step you should take when it comes to your business development. Often, this can be a difficult process given the amount of paperwork you need to prepare and the strict criteria you have to follow to be approved. No matter what stage of development your small business is in, some extra cash could be useful.
You can obtain a small business loan from a large number of traditional and alternative lenders. Is it necessary? This may depend on your business needs and financial status. Business owners often resort to small business loans to develop their business, expand into new territories, increase marketing efforts, and hire new stuff. If you identify with one of these needs but you don't have sufficient funds, the following steps might come in handy.
1. Build Your Business Plan
Your first step to obtaining a business loan is to establish a business plan. It's important to make sure you actually need those funds before obtaining them. Building a business plan is essential if you want to gain an idea about your business development and how a small business loan can help you.
Simply put, if you have a business plan, you can sort out what type of loan you want and how much you want to borrow. For instance, a loan that can finance your day-to-day activities and operations may have different requirements and admissibility than a microloan or a loan to obtain equipment or real estate.
If you have a business plan, it will be easier for lenders to finance you because you've shown them a serious purpose for the money.
2. Evaluate Your Business' Financial Health
Lenders will take into consideration your business and personal credit scores as well as many other factors. This is necessary because they have to know if you're able to repay the loan. To make sure everything goes as planned, your lender will evaluate the following:
Credit Scores
Whether you like it or not, your personal and business credit scores are essential if you want to obtain a small business loan. These numbers are important information banks need to know before approving your application.
Be smart and check your credit scores before you apply for a loan so you can be prepared. Often, a credit score might not be sufficient for loan approval, but it's a key place to start.
Credit History
Your credit history is as important as your credit scores. Your credit history provides your lender with a more detailed explanation of the way you've used your credit.
In other words, a credit history details everything from the age of your accounts to the number of credit lines you've used. Your business lender must obtain a full history of how you've managed your money over time to determine your reliability.
Cash Flow
To obtain a small business loan, your bank must be sure that you're fully capable and in great control of your money. This is simple, the outcomes and incomes must be well-managed since these may determine your business success and how long you'll remain in that business to repay the small business loan.
In addition, your bank will look at past sales, actual expenses, and even future reports. Therefore, don't be surprised if they search for information about invoices or a detailed explanation of how your financial situation will look like in the next few years.
Time in Business
The length of time you've been in business can cause you difficulties if you don't have plenty of experience in your industry. Your time in business is used to determine whether or not you're able to manage your company.
If you don't have enough experience in your industry, this can be an impediment when trying to obtain finances from major lenders. Remember, if your business is responsible and successfully managed, it means you are more likely to obtain and repay the loan.
3. Look for a Small Business Lender
Trying to qualify your small business for a large commercial bank loan is often a long and exhausting process. An alternative to that can be a credit union or community banks because these institutions are more willing to support a small business that may flourish in the local community.
Therefore, considering business funding options from alternative lenders or community banks might be a necessary step if you're looking for ways to develop your small business. Additionally, deciding on a lender must come after you've got the qualifications needed from your bank that will prove you're ready to obtain a small business loan.
4. Prepare the Paperwork
Everyone knows that the paperwork hassle to obtain a small business loan is one of the most energy-draining but necessary tasks. If you're planning to apply for an SBA (Small Business Administration) loan, you may need to prepare your documentation stack as soon as possible.
To make sure you're ready to obtain your loan, you must prepare the following paperwork:
An updated business plan with every marketing strategy and eventual growth
A personal and business credit report (even though your bank will get its own copies)
A business forecast with detailed information about future incomes and outcomes
Supporting IRS documents and tax returns from your personal and your business tax accounts
Registrations and licenses for doing business in your state
Every financial document such as credit card sales, unpaid invoices, bank statements
Legal contracts
To make sure you obtain your small business loan, you should be fully prepared with all documents related to your business plan and financial reports. These are crucial for your business development. Banks won't approve any loan if they can't see actual proof of your ability to repay.
The best way to obtain a loan would be to make sure your credit is stable. This will make the process even easier. If your business plan is well-developed and you achieve a healthy credit score, than you're well-positioned to obtain a loan and meet your business goals.