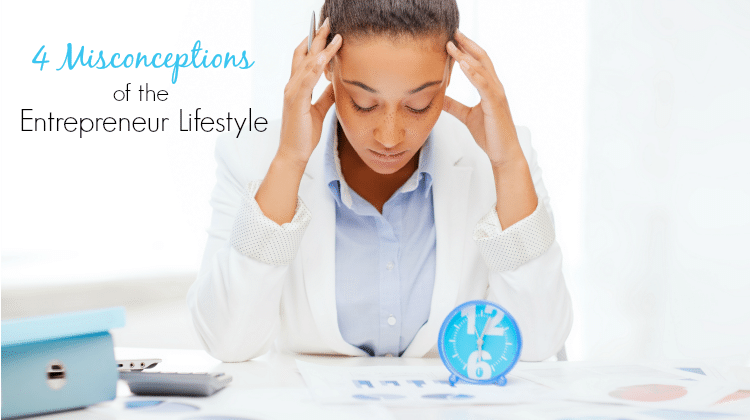 From the outside looking in, entrepreneurship seems to be a breeze. You are your own boss, you can set your own hours, and can work from anywhere. That sounds so amazing, and it is! However, there are some misconceptions.
1. You'll Work Less Hours
One of the most common phrases I hear from aspiring entrepreneurs that are currently in Corporate America is, "I can't wait to set my own hours."
Though as an entrepreneur you can set your own schedule and work from anywhere, you will find that you actually work far more hours than you would at a corporate job.
Not only are you staying up late to work, but you're typically up before the sun. If you have a service-based business, your hours are centered around your clients, which means your clients set your hours.
2. It's Easy
Entrepreneurship is rewarding and fulfilling for those who have a passion for it. Though it is rewarding, it is hard at times due to several variables such as: cost, lack of support, not knowing if your business will work, discouragement when something isn't working out, etc.
To be an entrepreneur you must have thick skin. You will be turned down, you will be criticized, and much more, but you must push through to meet your goals.
3. You Can Do It All Yourself
Starting a business by yourself can certainly be done, but running a business by yourself is a recipe for disaster. Entrepreneurs have a hard time trusting others with their businesses because we take so much pride in them.
In our minds, we believe we can do everything for our businesses better than anyone else, so we take on too many tasks. This causes several areas in the business to be lacking because realistically, you can't give 100% to everything.
Trying to run every aspect of your business will cause your business to fail quicker than it started. Building a team is essential.
4. You'll Have More Time for Your Personal Life
Unfortunately, in entrepreneurship, your business life becomes your personal life, especially in the startup stages. As much as we want to think that we can keep business and personal separate, the further along you get in business, the more they become one.
Often, you will find yourself talking more about business to friends than anything else. You will work on your business Saturday morning when your intent was to relax. Due to the amount of hours entrepreneurs work we tend to overlap things we would typically do in our personal lives.
Entrepreneurship requires passion, creativity, and drive; is not for everyone, and that is okay.