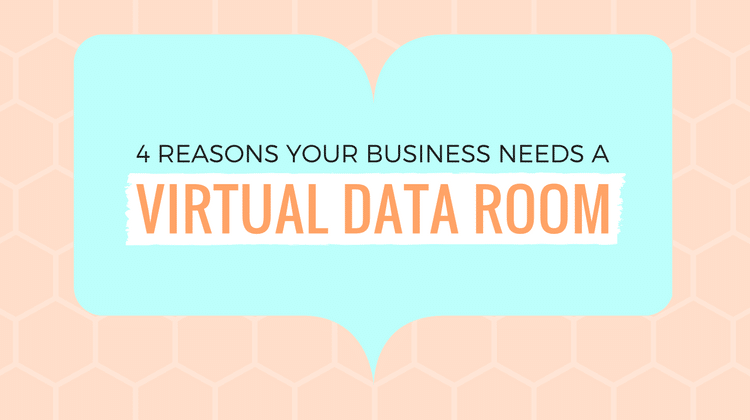 Sponsored by Monetary Library:
A virtual data room (VDR) is a way for businesses to store information online, which allows a secure, confidential way of sharing and viewing that information. These virtual rooms can replace traditional physical rooms of documents and can be incredibly useful to a variety of businesses for many different reasons. In this article, we will go over four of these reasons.
Accessibility
The information contained in a virtual data room can be accessed from locations within, or from outside the company using secure login information, making inventory management simple. This allows employees working remotely or across multiple offices or floors to access documents. It also allows these documents to be viewed by more than one person at any given moment in time.
Great varieties and amounts of data can be contained in a VDR, and they are extremely useful for collecting together all of a business' information into one record. If a company is seeking investors or being sold to another entity, a VDR might also allow pertinent information to be gathered and made accessible to interested parties. This can reduce the need for physical copies of documents to be transferred or sent to companies or employees.
Greater Security
When a virtual data room is in use, information and documents are held in an online cache, which can only be accessed using secure login information. Access to information can be spread throughout a company to allow data to be retrieved by employees. Access can also be restricted to only certain personnel. No matter what kind of data your business uses, a traditional data room involving boxes of paper records is much less secure than a modern VDR, which only allows information to be accessed by authorized users.
Furthermore, more extensive controls can be put in place, limiting viewers' abilities to share the data and restricting the amount of time which data can be viewed for. Overall, these security measures mean there is a low chance of confidential or sensitive data being seen, lost, copied, or shared beyond authorized personnel with specific security access.
Financial Savings
The accessibility of information afforded by the use of virtual data rooms allows businesses to save money in several ways. Primarily, when a VDR is being used, there is no need for a physical room to hold paper copies of documents. This means businesses can save on rent and space and may also save on staffing costs from record keeping staff or security personnel.
Virtual data rooms can increase efficiency in many paperwork processes, as forms and information are readily available. Having information online removes the need for staff to physically retrieve documents, which saves time. When consultation occurs between companies, investors, or potential buyers, being able to securely view information in remote locations can save money on business trips or couriering documents between locations.
Accountability
One of the major advantages of virtual data rooms is that they allow companies to keep a detailed record of all their information, as well as who has access to this information at all times. This can be useful for a variety of reasons, but perhaps most importantly. it shows transparency and integrity during negotiations with other companies, investors, or during a business sale.
Overall, virtual data rooms can be hugely useful to a variety of businesses and have a lot to offer in terms of day to day efficiency. No matter what quantity or type of information your business needs to store, a VDR improves the accessibility of that information while simultaneously providing security and greater accountability than paper records.
Save
Save