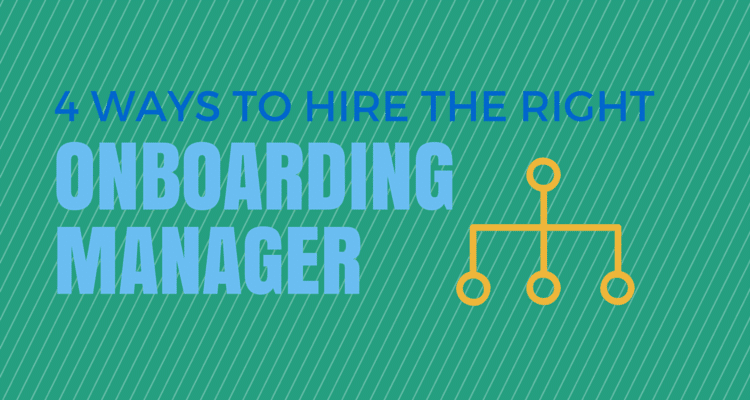 Onboarding is a process to ensure that employees not only start working for the organization on the right foot but also remain engaged throughout the complete tenure. Therefore, it's necessary to implement solid procedures for a higher level of engagement with new hires way before their first day of work.
But what happens when the employee to be hired is a potential onboarding manager herself? Read on to learn to bring the right onboarding manager 'on board':
1. Effective Communication Skills are a Must
If your onboarding manager is unable to get his or her thoughts across properly, how do you expect this person to keep the new hires engaged for even a minute? After all, it is the onboarding manager's responsibility to make sure the new employee has been introduced to his team properly and acquainted with various departments in the organization.
2. Inefficient at Work? Nay
An onboarding manager has to ensure a seamless communication route through which data is shared. An ongoing onboarding will be considered unsuccessful if it doesn't take place on time.
Adding to this, a good onboarding process will continue even after the new employee joins the organization. Hence, it is important for the manager to keep track of everything that has been shared, verbally or written, with the employee.
3. Complete Understanding of the Industry
Before the onboarding manager starts orienting new employees about the company, it is important for her to understand it herself! And this shouldn't be restricted to just the company.
Most of the time, employees not only change their jobs but also the industries. Hence it is important to not only gauge the qualifications of the potential onboarding manager but also his or her understanding of the industry in which your organization is functioning.
4. What's the General Temperament Like?
Today, there are fewer layers of hierarchy in many companies. People are more open to engaging in dialogue for an overall improved performance at work which is great! This is the reason why it is important to hire an onboarding manager who is highly personable.
These tips may be basic but they are often overlooked or ignored while looking for the perfect onboarding manager.