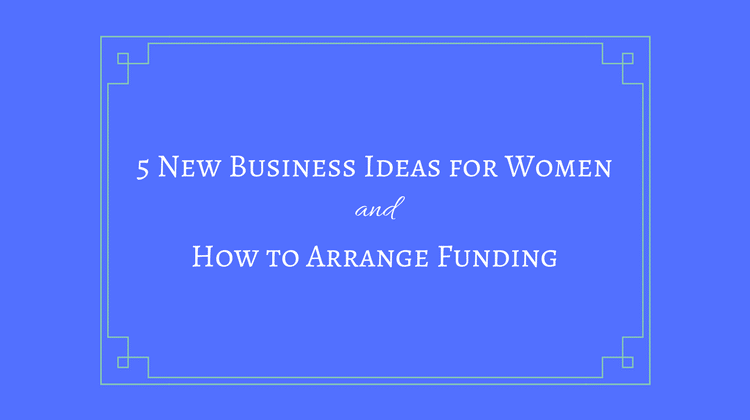 Sponsored by Small Business Loans Simplified:
Women have now taken a step forward in entrepreneurship. The outlooks for new businesses have surpassed the monopoly of jobs and services. Here are a few business ideas that would motivate more women to come forward in the field of business with an easy way of funding.
New Business Ideas
1. Beauty Salon
Business in this field is never going to go away since women will always need haircuts and more. You can even add massage or spa services. Not only does it provide you a way to become an entrepreneur, but it can also provide employment to many other men and women.
2. Event Management
Women can be the best corporate and personal event planners. Thanks to their attention to detail, women are excellent at organizing everything that goes into events such as decorations, photography, catering, and every other minute detail.
3. Day Care Center
If you're available to work all day and you love children, you can try opening a day care center. This would help other working people who need help looking after their children while they work. It would also give you the chance to do something you love while earning a living from it.
4. Tour Guide and Site-Seeing Agency
This is a low budget business idea for women. All you need is a good historical knowledge of the sites around you and a few enthusiastic people who would be your helping hands. You can set up itineraries for tourists and make a good amount of money with a low investment.
5. E-Tutoriing
Gone are the days when children see tutors face-to-face. With the advancement of the internet era, you can hold tutorial classes online. You can even create subscriptions and charge students for views. This would again be a low investment business with a great recurring revenue stream.
Arrangement of Funds
A business requires funding in the form of investment. Here are certain easy methods for arranging funds for your business-
1. Business Credit Cards
Business credit cards give instant money with a time limit for returning the amount borrowed. It's one of the easiest modes of funding for small-scale businesses. It's smart to use credit cards only when you don't have high expenses for starting your business or else it can lead to big debts.
2. Loan Facilities for Women
Getting a small business loan for women entrepreneurs is a quick and easy process. The best part about getting a loan is that it's not just limited to banks. Hosts of online lenders have emerged since the 2008 financial crisis. Applying for bank loans becomes easier if you have established your company. You also get rebates on interest rates.
3. Government Grants for Women
The US small business administration provides sponsors for new business setups. Sponsors are given to 100 women centers nationwide. Economic development agencies promote new business by providing small-business grants. Some other grants like the FedEx grant and Mission Main Street grant are useful.
4. Crowdfunding
You can advertise your own business idea on a social platform and attract people who would be ready to back up your business with some promised benefits for them. Some common crowd funding platforms are Kickstarter, Dreamfunded, and Onevest. Remember, crowdfunding is a competitive place where you should have good advertising skills for your business idea in order to get noticed.