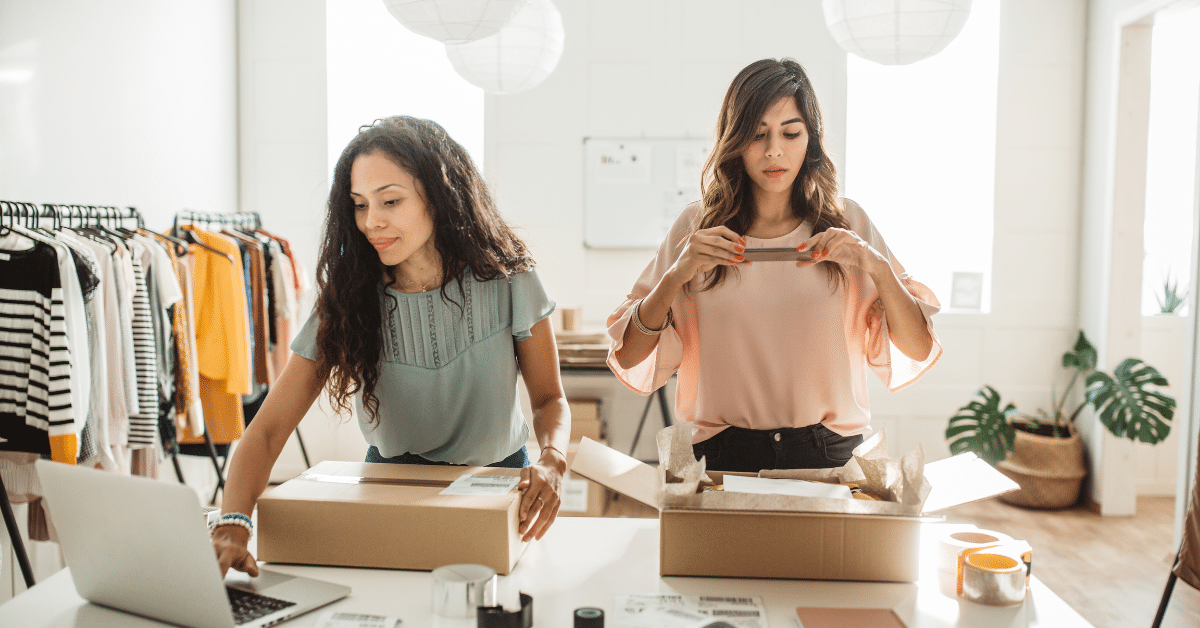 Brought to you by Classic Exhibits:
If you're new to the clothing business, you know just how difficult it can be to get your brand noticed. After all, there are so many competing brands out there that it can feel like an uphill battle. Yet, getting your clothes into the hands of potential customers is essential if you want to ensure that your business succeeds.
Fortunately for designers and businesses just starting out, there are many ways to promote their line that will not break their budgets or require too much effort. Today, we'll take a close look at these super effective ways to promote a clothing brand or business in 2022.
Use Social Media
Start by creating a Facebook business page. Potential customers can find you by searching for your store's name or products, and having a business page will help you reach more people and generate more interest.
Then, join Instagram. While Facebook and Twitter are great for promoting your brand, Instagram is ideal for showing off your clothing line in all its glory. Use hashtags to be found by potential customers around the world who may want to buy from you!
Create an account on Twitter and tweet about the new clothing line several times per day (ideally multiple times per hour) with relevant hashtags like #style or #fashion. That way, people searching these tags will see these tweets pop up in their feeds even if they don't follow you.
The next step is social media marketing. This involves using social media platforms like Facebook and Twitter, alongside other tools, like email marketing campaigns, to promote your content. The content you share can be pictures, videos, or even live streams of influencers trying out your clothing brand (more on influencer marketing later on).
Get a Website
If you're not familiar with web design, there are plenty of online tutorials available that can help you get started. You could also hire an agency to do it for you. Your website should have the following elements:
A clear header image and description of your clothing line
A list of the types of clothes you sell (e.g., T-shirts, tank tops)
Links to any social media accounts where people can follow your brand (e.g., Instagram, Facebook)
After creating your site, make sure it's up to date. Promote the website on all social media platforms by sharing links to the page. You could also try advertising on other sites.
Trade Shows and Exhibits
Trade shows and exhibits are a great way to meet potential customers. You can also use trade shows and exhibits as an opportunity to promote your brand, get press coverage, and get feedback on your product.
You can also meet potential customers face-to-face. You're more likely to make sales through these events than by relying on online sales or word of mouth alone. Trade show attendees will often pay more attention to the products in person than they do online.
For designing a trade show booth, you can seek inspiration from various booths and stalls from previous exhibits. Go through the custom design booths different clothing brands have used at different events. That way, you can have custom trade show displays built for your brand.
Influencer Marketing
Influencer marketing is the use of social media influencers to promote a product or service. It is one of the fastest-growing trends in marketing right now, and there are several reasons why.
Working with influential people who have large followings on social media platforms gives you access to audiences that you might not otherwise reach. You can find new customers even if they're not searching for your products themselves.
If done correctly, influencer marketing can also be very cost-effective compared to other types of advertising campaigns. They can also be useful if you want to do giveaways or arrange discounts.
Fashion Blogs
Fashion blogs get millions of visitors every month and have become a key part of the online fashion media landscape. Many fashion blogs are not that well-known yet. If you can get your clothing line featured on one of these smaller blogs, it will give you some great exposure while also helping expand your brand awareness. Slowly, you can expand to more popular fashion blogs.
Promoting your clothing line can be a difficult task, so it's important to remember that you need to put in some effort if you want to get your business noticed. Ideally, your promotional campaigns should consist of all of the ways discussed above. Leave anything out, and you might fail to appeal to certain audiences.