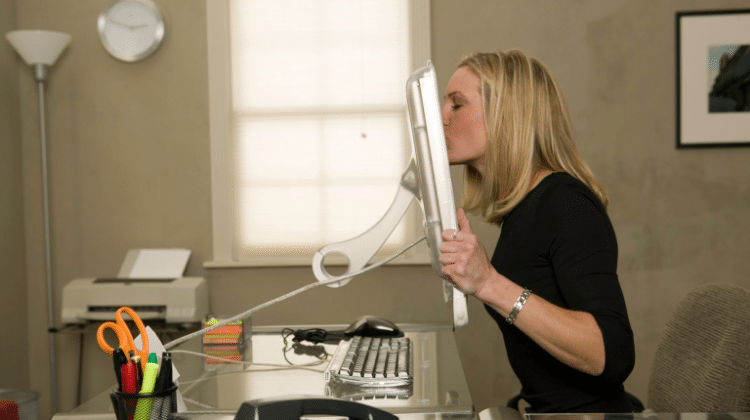 Brought to you by Vivant:
Technology is making the business world more connected than ever, enabling professionals to work from anywhere. We're seeing an increase in multinational teams and flexible hours with professionals being able to work from the comforts of their home.
While the flexibility of working from home is the dream for most, it does come with its own challenges. This is why it's important to make the best use of your home office. Equipping your home office with the right tech will play a major role in your productivity and focus.
Here are five tech upgrades for your home office that will help you get the most from your home working space, making you happier and safer while maximizing productivity.
Smart Assistant
One of the most popular additions to any home is the sound system. Having a smart assistant that doubles as a speaker in your home office allows you to fill the space with your favorite music, washing out any background noise, and helping you to focus.
Smart speakers are the perfect addition to any home office. Not only do they play music for you but with their voice control feature, you can use them as an assistant. By just asking them, they can adjust your calendar, schedule reminders, read the news, tell you the weather, and if paired with smart lighting, they can even adjust the lights.
Smart Security
If you're working from home, you'll most likely have a lot of expensive tech equipment in your home office as well as sensitive client information. To keep this secure, you should consider installing smart home security systems.
A smart home security system is the most dependable home security available because it uses smart home tech products that are integrated with your smart home assistant, making your home office safe and secure. Control your entire system from an app or a hub in your home — everything from locks, cameras, and thermostats linked onto a single platform.
A Fast Computer
Computers are essential for anyone who is working at home, so if your computer is a bit outdated, you'll find upgrading it to a new and improved model will change your life. The time waiting for things to load really does add up, and once pages are loading at lightning speed, you'll have wished you had upgraded sooner.
A Large Monitor
Along with having the right computer, the right accessories will make your home office. One upgrade that is often overlooked is a monitor, but if you're continually clicking between tabs and programs, this can be confusing and unproductive.
The size will depend on your business. Whether you need a large screen for photo editing or multiple screens for accounting spreadsheets, you'll find having an extra monitor will help you increase overall productivity.
Switch up the Lighting
The type of light bulb you use can affect your productivity. Natural light is known to support the circadian rhythm, enhancing concentration, mood, and overall wellbeing. While, you may be lucky enough to get more natural light in the summer months, for those long winter months, switch out your light bulbs for some daylight LED lights. These will mimic the sunlight, helping you to stay alert and productive.
The world of tech has dramatically changed the business world over the past few decades. With smartphones and high-speed internet, working from home has never been easier. If your office space is feeling a bit outdated, following these tech upgrade tips will not make working from home easier, but it will help boost your productivity, making you prepared for whatever the day throws at you.