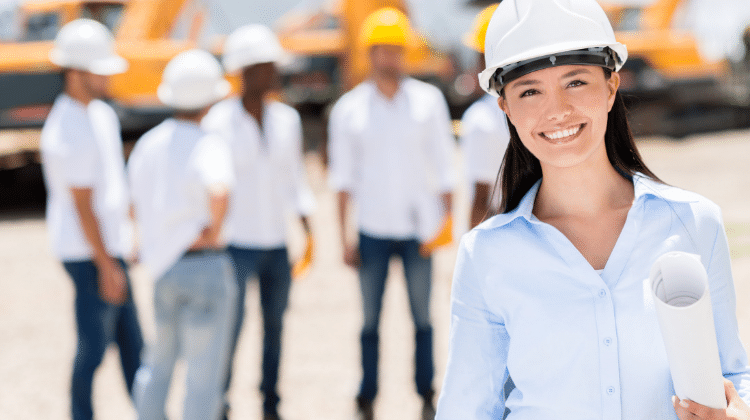 Sponsored by Flex Fleet Rental:
Gone are the days when women were expected to stay within the confines of their homes, raising children, cleaning, and cooking. Today's society is very open and encouraging to empowered women, and they're everywhere; from the fields of television, medicine, sports, and even in the traditionally male-dominated industry of construction.
Women working in the construction industry are estimated to be around 1.3% of the U.S workforce. Around 939,000 workers out of 10,328,000 construction workers are women. Some of them don't just want work in the industry. They want to own a piece of it as business owners. To help you achieve that success, here are some tips for starting a successful contracting business.
Find a Mentor
Learning the ropes of the construction industry is a necessity to ensure your business has a chance to not only survive but also to thrive. A mentor can help you understand the ins and outs of the trade. Not only are they equipped with the experience to teach you, but they're also good for making connections. They can introduce you to suppliers and might even refer you to customers.
Hire Talented People
Hire people with good customer service skills. Contracting is about building trust with your customers, and quality customer service is a sure way to do it. Look for employees who will treat your clients with respect, patience, and understanding.
In addition, you should look for people who are smarter and more skilled than you are. You should also hire people you can trust unconditionally to prevent any possible micromanaging problems. If you have competent employees, you can relax and focus more on the direction of your business.
Licenses, Bonds, Insurance, and Permits
Any business is risky, and this is even more so in the construction industry where competition is tough and your reputation is critically important. To that end, ensure that you have the proper licenses and permits. There are different permits and licenses for different fields of construction like electrical and plumbing. Certification is also a good way to prove your skills and dedication to meet the industry's standards of quality and safety.
Take advantage of surety bonds to ensure your client gets paid if you fail to complete your work under a signed contract. This will prevent you from any legal trouble or financial losses. Plus, it can help save your relationship with your client.
Look for insurance packages that fit your business needs. This is a great way to protect you, your business, clients, and employees from many problems.
Join a Professional Industry Association
Apart from being a great place to find mentors, joining an industry association can help you in networking and developing skills. Associations can teach you essential business skills like contract writing, proper service fees, and the ins and outs of finding a perfect sub-contractor. There are many groups involved in the industry that can help you like women's business centers and construction affiliated associations.
Outsource
We're always on the lookout for cost-effective methods to help our finances, but never think of cutting costs for quality materials. Construction materials can be expensive, but saving money this way will only mean defective projects later — and more spending for repairs. A great way to cut spending is to outsource certain tasks like accounting and human resources needs. Another economical way to reduce operation costs is to rent equipment like construction machines and commercial fleets.
Specialize
There are many businesses in construction, and if you want to standout, you need to look for your area of specialization. Create a well-balanced range of products and services, but make one or two your specialty. You need to be unique and find your niche.