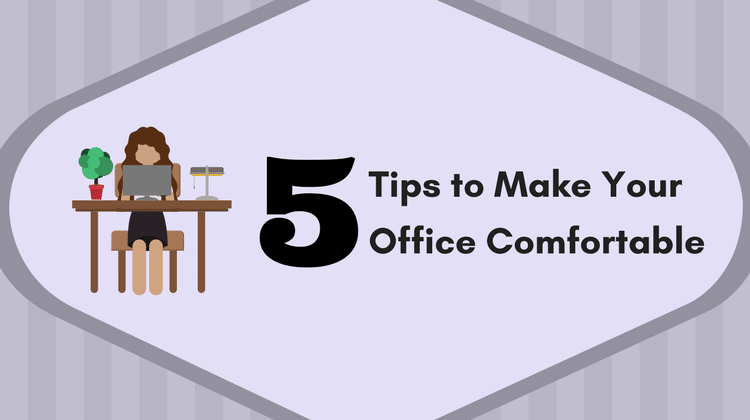 Sponsored by BestAdvisor.com:
What comprises a perfect workplace? A comfortable desk and chair are the bare necessities, of course, but what else can you have to make your office space more productivity-inspiring? After all, even food tastes better in a nice environment, let alone working prolonged hours, especially if it happens to be under duress and in a state of permanent or work cycle-related stress.
1. Make It Brighter
Colors affect your mood as well as your productivity. In fact, many leading companies have been integrating color psychology into their office decorations. Experts say blue is one of the best for offices because it provides the best environment for focused work. However, shades of yellow are a good option for creative specialists like designers and writers. Green is good for balance, and red increases your heartbeat and spurs you into physical action.
If your bosses took care of integrating color into your workspace, that's great! Hopefully, you like the colors and they're effective for your specific working field. If you're not among the lucky, though, and can't directly affect the color decisions in your office, there are still some ways to use the insights from color psychology to make your workspace more inspiring and productive. You can add colorful pictures and photos on your desk and the walls around you. Set a small plant in a pot or a little decoration nearby to cheer you up. There are so many options, but remenber, small details matter here.
2. Untangle
In this day and age, people opt for wireless connectivity whenever and wherever they can. WiFi rules the world. We have printers and scanners able to connect wirelessly and smart TVs that connect to your modem-router combo. Our smartphones can be used as hotspots.
If you hold meetings that require visual/sound support like video or slides and have a large TV in the meeting room, instead of dragging a cord between your computer and the TV, you can use a wireless HDMI. It's much more convenient, especially in the office. You won't accidentally trip over a wire and dislodge the stack of papers on the desk or overturn a printer and brake the vase with that nice bouquet you've received from your colleagues because it's your birthday. Wireless is good.
3. Let It Be Personal
While your office shouldn't become too homey — where you relax more than you work — your favorite Godzilla mug or a framed motivational quote definitely has a place on your desk. Add your personal touches. For example, use a fancy flowery calendar instead of a boring standard one.
4. Organize Well
There is a belief that when it's hard to find things on a person's desk it means that they're less productive and less focused. This might not be universally true, but still, searching for a single report sheet in a disarray of papers is time-consuming. It's nice to have a personal drawer in your desk or a small cabinet beside you where you can arrange your personal items and work documents so you can quickly find them when the need arises.
At the very least, you can have a tray for paper documents and a compact organizer to put your office supplies in order. Use your cubicle walls for file holders. It looks neat and there are some really creative ones available these days. It's easy to make them yourself from inexpensive products like berry baskets and boxes or even simple paper. They'll need some decoration, though, to match your overall image and workplace design.
5. Light It Up and Make It More Spacious
Proper lighting is as important as a proper office chair, more so for those of us spending nine to eleven hours glued to our computer screens. Your eyes are sensitive, and it's easy to damage your eyesight. Even if your cubicle is next to a window, in the evening when the sun sets, you might find the room's overhead lights are not sufficient.
Therefore, it's reasonable to ask your boss for a desk lamp. Another lifehack many people use to enhance light is a mirror. Mirrors also make your space look bigger than it is, so you'll get multiple benefits. Just be careful to not stream the light directly into your eyes or your coworkers' eyes.