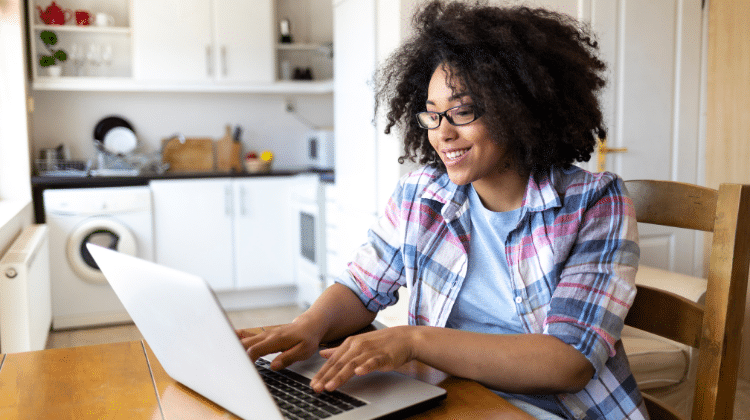 Brought to you by Smart Choice:
Diane Mariechild meant every word in her famous quote, "A woman is a full circle. Within her is the power to create nurture and transform." With COVID-19 restrictions and the high cost of office setups, online businesses have exploded.
Women are not left out of this digital growth. Steadily, they're coming up with brilliant business ideas. However, considering the immense responsibilities they carry on their shoulders, running any kind of business is not a walk in the park for a woman. It requires a lot of discipline and diligence to balance it all.
Growing up, women learn various skills that help them to run a home. If nurtured well, these skills can bring in money from the comfort of their own homes. Here are five home-based business ideas that a woman should consider.
1. Online Baker
While baking a scrumptious cake seems fun, you can turn that skill into quick money. Most successful bakers have focused their marketing on digital platforms. Now, you can order a cake and get it delivered to your doorstep within hours.
With the high competition, you need to get quality ingredients and a first-rate presentation to build your client base. As the business grows, you can open up a website to market and get your orders really fast.
Get a good camera to document the progress you make and share your images on various online baking platforms.
2. Fashion Designer
If you get obsessed with the latest fashion trends and have great tailoring skills, you can start a business around those interests and skills. A fashion design business does not require much but an excellent sewing machine and your skills.
Start by giving free services to the people close to you and use some of them to model your outfits. Don't forget to take pictures of your work and post them on various online platforms like Facebook and Instagram.
Make use of reliable fashion magazines or blogs to learn the latest fashion design tricks. If possible, you can get an expert designer to guide you.
3. Hand-Made Business Ideas
Some families pass handmade skills through generations. Whether it's crocheting, knitting, or rug making, these skills can convert to ideal home-based business ideas. If you're good at making home carpets, consider venturing into oriental rug restoration.
Depending on the size and materials used, oriental rugs can fetch really good money. Get creative and come up with unique interrelated handmade ideas. For someone with a passion in beadwork, you can come up with diverse items like necklaces, bracelets, or beaded book covers.
Remember that your creativity might not lead to a successful business if you don't back it up with quality customer service and credible marketing skills. While selling your handmade items to your friends might help, get out of the box and post on online platforms for wider coverage.
4. Social Media Influencer
Social media is a great platform for making money. A social media influencer role is perfect if you're a good content creator.
To succeed, you need to have a passion for a particular topic. Some popular areas you can consider include food, fashion, makeup, and traveling. Start by creating content around any of these areas and posting it on your social media platforms.
Support your work with videos, photos, and blog links to grow your following. If your phone camera captures quality photos, you can use it before investing in high tech ones. Empower yourself with trending topics within your niche from magazines and reliable online sources.
Keep in mind that it might take a couple of years before you get recognized as a supreme influencer. Yet, it can take less time if you produce high quality and truthful content.
5. Life Coach
If you have a passion for helping other people, think about a life coach position. As a woman, you understand the challenges that other women face. Using your skills, you can help women who feel stuck to move forward and be successful.
Give free services to vulnerable women around you. When you manage to make a difference in other people's lives, it might capture the attention of non-profit organizations and lead you to some income and a new career.
Finally
Many women struggle with unemployment yet they have incredible skills that can make money. To transform these skills into money-making ideas, take advantage of the diverse online platforms available. If used well, these digital options can transform a startup to a business empire within a short time.