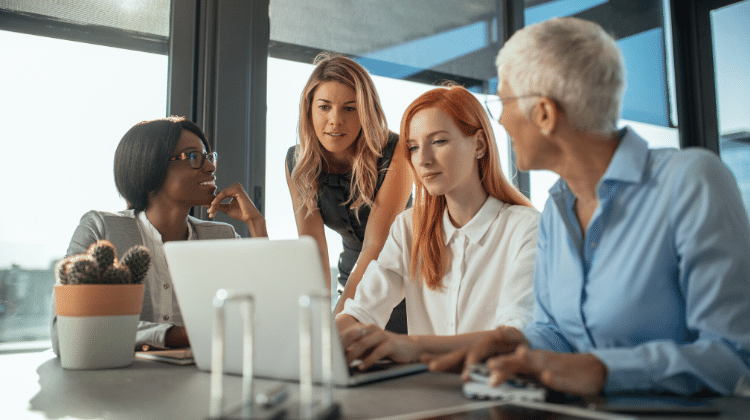 Brought to you by Monday.com:
No Success without Teamwork
Whether it's the primary operations of a company functioning on a large scale or the smaller tasks undertaken by a small business anywhere in the world, the three major factors that influence their success are teamwork, clear goals, and a hard-working labor force.
Companies are taking a variety of steps to promote teamwork. Be it getting online consultations from websites like Monday.com or seeking help from professional coaches and consultants, companies are doing almost everything to build a perfect team.
The behavior of the people who work together to achieve targets set by the organization greatly influence how things will turn out in the end. The people who are employed to work and help in achieving business goals should have a sense of togetherness and cohesive attitudes towards each other so they consider the goals of the organization as their personal and common objectives. This will help in promote a sense of collective responsibility, which is a must for the success of any organization across the world.
Focus on Others as Well
Any individual as a part of an organization's staff is a valuable asset. But having said that, you should always remember that completing any task won't rely on one specific individual, but rather, it will depend on how all people working on a particular task are doing their jobs and their parts.
For this, all individuals should have awareness and receptivity towards the importance of teamwork. At the same time, teammates should encourage participation from their coworkers because ultimately, achieving common objective doesn't only depend on one person's contribution. it depends on the efforts of the entire team, which is something that can be optimized through effective team management only.
Technology for Teamwork
Technology has cemented its place in all aspects of work across almost every industry today. As stated earlier, the success of any organization depends on how well coordinated the team involved in doing the work is.
Therefore, the role of technology in promoting teamwork among coworkers is very important.
Take a look at five ways technology can be used to improve the value of teamwork and the process of team development in any organization.
1. Use Technology Dependency to Improve Relationships
Many people say that technology is a necessary evil. This is because, on the one hand, it people get addicted to using it, be it in the form of mobile phones or the apps that help in socializing. On the other hand, the same technology has made life simpler in more ways than one. The entire idea of using technology to promote teamwork is based on channeling people's dependencies on mobile phones and technology into something better.
Having said that, don't confuse using technology to promote teamwork with encouraging people to use technology in ways that will end up wasting time, especially by devoting more time to their mobile phones. Doing so will always result in reduced productivity.
2. Keeps You Notified About Co-workers
Real-time notifications and artificial intelligence features built into technology can be used to enhance communication not just through the mobile phone itself, but also offline.
There are many strategies or methods that you can use to achieve your goals that, so allow employees to experiment and find what works best for the team.
With the idea of digitalization and its benefits already understood by most people, it's now time that we use this technology to foster teamwork and instill team-building into the company's culture for all employees to support and live by.
3. Provides a Platform to Converse
To develop a sense of teamwork among your staff, they must participate in teamwork-related conversations, and these teamwork conversations should be continued for a considerable time in order to get the positive results expected from them.
To achieve this objective, digital products (e.g., mobile phones) are very helpful because people have already formed a habit of using them multiple times per day.
Therefore, these make it easy for team members to have sustained conversations and develop stronger relationships with each other. This mutual understanding helps to enhance communications and coordination among members that is required to fulfill the team's objectives.
4. Saves Time that Can Be Used for Interaction
Technology doesn't only enhance teamwork directly. Indirect uses of technology can also help instill the values of teamwork among workers.
This has been possible because, as we all know, technology helps reduce the time you have to devote to performing a particular task.
When workers have free time in the workplace, they have a higher chance of interaction that helps in the development of a good relationship between them. It also improves productivity and results.
5. Reduces Errors and Confusion
In most organizations, employees aren't interested in cultivating the values of teamwork, not because they have animosity between themselves but because there are conflicts that arise due to professional constraints.
These constraints include making mistakes and increasing confusion, which add to the general stress employees feel. Ultimately, this prevents them from having positive interactions with each other.
Technology has helped in reducing employees' errors and has also streamlined the work that they're supposed to do, such that the amount of confusion that used to exist earlier is reduced significantly.
Even if there is confusion or mistakes happen, then with the use of technology, certain accountability issues can be fixed so no other person or worker has to suffer because of an error. As a result, the people working towards achieving a particular goal can concentrate on the goal itself and can better work together to benefit of the organization.
Conclusion
Technology has not just added to companies' profits, but it has also helped instill team-focused values among workers that they may not have had otherwise. The support that technology has provided businesses is significant, and functioning without this support is next to impossible these days.