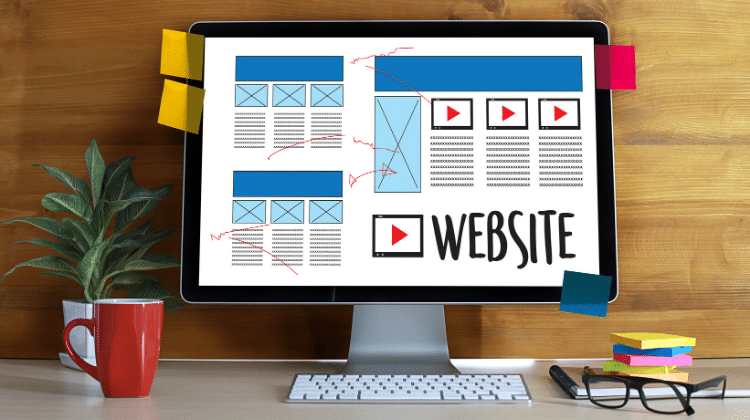 Brought to you by Adobe:
From the little retail store at the corner of your street to multinational corporations, every business uses the internet to their benefit. They start by developing a website and then attract their target audience to present their offerings.
They offer knowledge, entertainment, products, or services. Whether you plan to run a blog, an eCommerce store, or a business, you have to create a website first. Here you will learn exactly how to do that in a step-by-step approach.
Choose a Domain Name
A domain name is the address of your website. Most people usually use their brand name as the domain name. It should be something that your target audience can easily remember.
You will have to check the availability of the domain first as most good names are already taken. However, you can make an offer to the owner if you really want that domain name.
Find Reliable Hosting
Web hosting refers to an online space where your website is stored. The domain is connected to the web host that is always connected to fast internet so people can easily access your site when they want to.
There are many brands like Bluehost, GoDaddy, and HostGator that offer cheap and fast web hosting packages. Be sure to buy an SSL certificate with the host.
Create a Wireframe of the Website
You should design a wireframe of the site before its development. A wireframe is a basic visual representation of elements on a website that simplifies communication, establishes hierarchy, and works as a blueprint of the site.
According to experts at Adobe, wireframing can help in many ways. For example, " Wireframes help establish relationships between individual pages and serve as a foundation for prototypes." Be sure to learn how to create a wireframe based on the user journey to maximize the visitor experience.
Choose a Development Platform
There are many programming languages, frameworks, and open source content management systems for website development. You no longer need to have a software engineering degree for this job as WordPress has made developing a website easier than ever.
More than 35% of all websites are built in WordPress. You can select a ready-made theme and customize it according to your requirements with simple drag-and-drop tools.
Install the Website on Your Hosting
Depending on the chosen platform, you'll have to install or upload the website on your web hosting. You can easily install a WordPress theme, and you can make online changes easily; other platforms may be a bit more complicated.
You'll also have to configure the site with hosting and your domain as well as set up navigation for your website's visitors.
Start Publishing Content
After the website is developed and online, you'll have access to an admin panel where you can upload content. Start by writing and designing content for website pages like Home, About Us, and Services. If you plan to run a blog, create a content calendar, and publish useful articles relevant to your target audience.
Learn the basics of search engine optimization and social media marketing to bring traffic to your website. It's crucial that people keep visiting your site and like what you offer if you want to earn money from it.