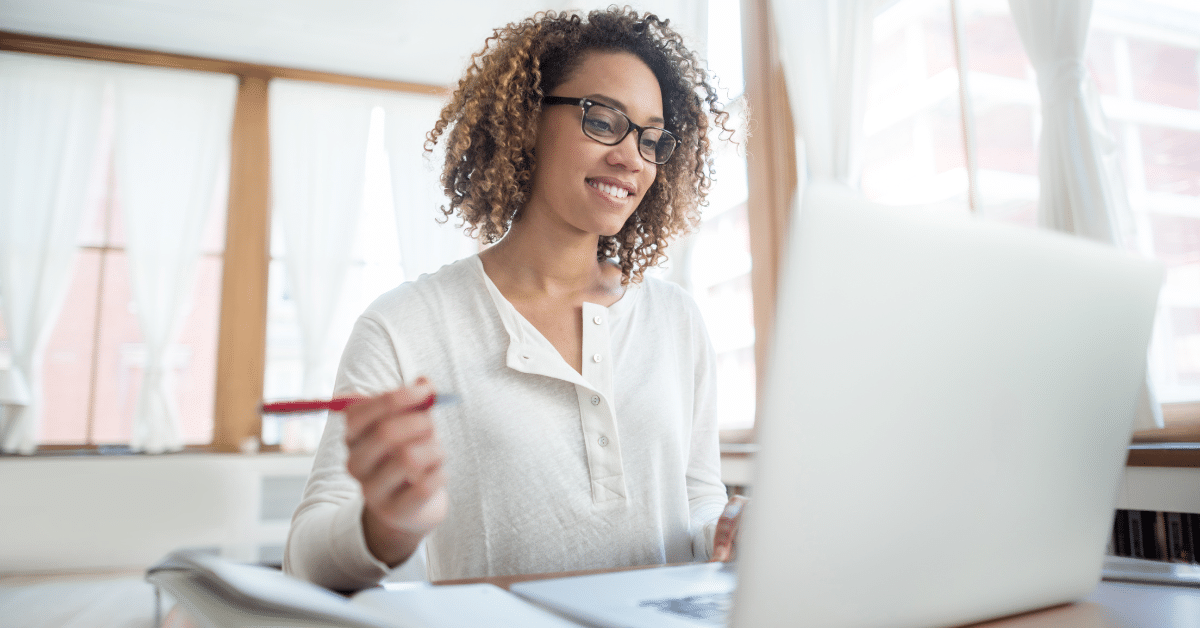 Brought to you by Grand Canyon University:
The idea of a Doctor of Business Administration (DBA) degree may sound intimidating, but it can be an excellent option for working women looking to advance their careers. A DBA degree is a professional degree that helps you develop management, leadership, and strategic skills. A DBA degree can also help you manage complex projects and organizations.
A survey report reveals more than 71.5 million working women in the US in 2021, which is about 2.5 million more than the figure in 2020. As a working woman, you should consider pursuing a DBA degree to maximize your career potential and improve your organizational skills.
The Value of a DBA Degree
A Doctor of Business Administration degree can help you advance your career. DBA degrees are also valued in academia for their academic rigor and practical approach. The best thing about getting a DBA degree is the opportunity to expand your knowledge base and skillset in an area that interests you and get paid for it. With this degree, you can work in several industries and areas, including marketing, finance, entrepreneurship, law, public policy, and government relations.
Let's say, for instance, you're working in the marketing field and want to learn all the fundamentals of marketing theory and practice. It would be wise to consider pursuing a DBA degree in the field of marketing so you can apply what you've learned in your future career. A marketing DBA degree is highly-valued, especially in the marketing and advertising job market. You'll learn about how to create effective marketing campaigns, measure their effectiveness, and move on from there when they aren't working.
It Gives You a Chance to Develop Specialized Skills
When you pursue a doctorate, you're allowed to work on one specific topic. As a result, you can develop specialized skills that allow you to focus on a particular area of your field. While this might not matter much if your career path is already set in stone, it can be critical when considering changing paths or going into an alternative field.
Women often face barriers in their careers due to discrimination and prejudice. Having specialized knowledge of your chosen field will ensure that those who might otherwise judge based on gender or race will now base their decisions on qualifications.
It Allows You to Become a Leader in Your Organization
A DBA degree allows you to become a leader in your organization. As a result, you can influence your organization's direction and positively impact it. A working woman with a DBA degree will be better prepared for managerial jobs because she'll have a higher level of knowledge about business practices and strategies. In addition, she'll have learned how to apply this knowledge in real-world situations.
With a DBA degree, women can prove there are no barriers they cannot overcome if provided with an equal opportunity. 2020 was the 12th consecutive year when women outnumbered men in completing a doctorate in the US. For every 100 men earning doctorate degrees, there were around 113 women graduates. In 2020, out of 76,000 doctorate degrees, around 40,000 were awarded to female candidates, reaching more than 53%.
This kind of qualification will also give you credibility among colleagues and clients.
It Can Boost Your Confidence and Improve Your Self-esteem
Finding the time to pursue an advanced degree can be difficult if you're a working woman. However, there are some reasons why for many women completing a doctorate in business administration (DBA) is worth their time and effort.
The first reason is you can boost your confidence and improve your self-esteem. For example, when beginning with the DBA program, you might be hesitant about speaking up during class discussions or expressing opinions during group projects. But after several weeks of taking classes and discussing topics as part of the team assignments, you may feel more comfortable sharing thoughts in front of others.
Another reason is that doing so can help them develop self-confidence and become more assertive leaders within their organizations. There may still be times when someone disagrees with us; however, by practicing assertiveness beforehand through our studies at school, we'll be better prepared when these situations arise.
It May Increase Your Job Security and Help You Advance in Your Career
The DBA is a terminal degree, meaning it's the highest degree you can earn in your field. It requires three years of additional study after earning your bachelor's and masters degree. This additional training allows you to gain specialized knowledge about your chosen field, helping you become an expert who can lead others within the organization.
The DBA is also an excellent way to prepare for a career change to another industry. This credential will signal that you have the skillset needed to succeed in new environments.
As a working woman, a DBA degree helps you to hold a top-level position in any organization. In addition, the degree provides you with the skills necessary to manage the organization. Unfortunately, according to studies, only 4.6% of the high-level posts in organizations worldwide are held by women. It means there is still a lot of space for women looking forward to excel in their respective fields.
It Will Empower You with Research-Based Knowledge
You're in a unique position to understand both men's and women's experiences, which will help you make better decisions. For example, a working woman with a DBA degree can work across gender lines and gain more knowledge on how gender intersects with other factors such as race, class, culture, and sexuality. In addition to gaining this vital knowledge that she can use in her career and personal life, she can also educate others who have not been exposed to these ideas.
It May Allow You to Make More Money
Here's some good news for working women, the salary of a DBA degree holder is much higher than that of an MA, MBA, or even an MS.
A DBA may be able to earn even more than these salaries if you pursue it at a top-ranked school like Harvard University or Stanford University. These institutions have some of the highest-paid business school programs in the country due to their high demand from employers.
It Can be Valuable for Women Who Want to Make Organizational Changes
The DBA degree can be valuable for women who want to make organizational changes. As stated above, the DBA is a terminal professional degree that allows you to teach and conduct research in your field. In addition, it means that after completing your dissertation and graduating with your doctorate, you can take on the role of an organization's department chair or director.
As a result, this position affords you increased power within your organization and may even allow you to change how others think about their jobs or careers.
A Doctor of Business Administration (DBA) Degree Can Provide Incredible Opportunity to a Working Woman
A Doctor of Business Administration (DBA) degree can provide many benefits worth pursuing, especially if you're a working woman and want to advance your career. There is no doubt that there is a high demand for professionals with this qualification in the job market. The reason is simple; employers know that people with such degrees have much more experience than others, so they will likely be more valuable employees in the long run.
If you're a working woman who wants to pursue a DBA degree, then it's time for you to jump at this incredible opportunity. The value that this degree will add to your life and career is immeasurable and will give you the tools needed for success in today's increasingly competitive environment. Don't let anything hold you back from pursuing this once-in-a-lifetime opportunity.