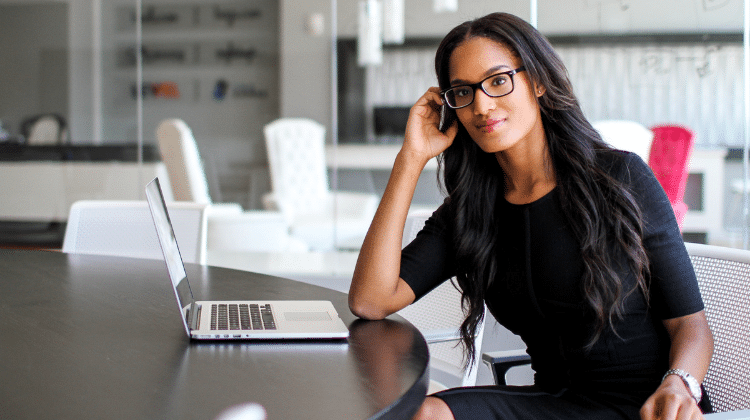 Brought to you by Applya:
When hiring new employees, you want to be sure you're hiring the most qualified individuals possible. Those qualifications may sometimes include meeting certain criteria in terms of character, financial history, education, and employment. And while meeting applicants in person and checking their references can help you determine whether they're a good fit for the position, the fact is that not everyone is 100 percent honest and forthcoming about their background.
To avoid making a hire who creates risk for your company, whether due to their incompetence, poor character, or something in their past that opens you up to liability, third party background screenings are a valuable tool. A thorough background check can confirm that the applicant is who they present themselves to be, while also revealing potentially problematic information that wouldn't otherwise come to light.
All background checks are not the same though. And depending on your business and the potential red flags you're looking for, you may need to conduct just one or several different types of investigations. Although the same rules regarding consent, timing, and notifications of adverse actions apply to all different types of background checks, each one looks at something different.
The Most Common Background Checks
Not all employers look at every aspect of a candidate's background when making a hiring decision. After all, someone who will work only in the office and never be responsible for driving a company vehicle doesn't need a driving record check.
That said, there are certain screenings that many employers will conduct, especially for positions that involve working with the public (in particular children), money, or sensitive information. These include:
Criminal History Checks
This is the type of background screening most people think of when they hear the term. It looks at criminal records at the local, state, and federal levels, sex offender registries, national court records, and domestic and federal terror watch lists. Employers use these checks to evaluate your character, and to determine whether you present a threat to other employees or the public.
Employment and Education Verification
These are checks to confirm that what you've claimed on your application is true. Not only is this an indication of your character and integrity, but it also helps prove that you're qualified for the job. In both cases, the check isn't designed to evaluate your performance in either scenario but rather to confirm details about dates, responsibilities, salary, and reason for leaving the job.
Reference Checks
A reference check is an opportunity to learn more about someone's previous performance, character, and personality. Although some references will only confirm basic details about employment to reduce liability, personal or character references will provide more detail.
Drug Screening
Some employers will conduct pre-employment drug screenings to ensure that workers are not drug users and that they can be relied upon to perform their job duties unimpaired.
There's a good chance that most people can expect one of more of these background checks for any new position.
Other Types of Background Checks
Depending on the position and the company policy, other forms of background screening may be in order. These include:
Driving Records
If employees will be using company vehicles or transporting passengers, a check of their driving record is in order.
Credit Check
Most common in positions that involve working with money, credit checks look at an applicant's credit report and financial history to gauge their financial responsibility. Not only do some employers view candidates with poor credit as a potential risk to their business, they also view credit history as an indication of overall character and integrity. Although these types of background checks are outlawed in some states and cities (including New York City) they are still used elsewhere.
Social Security Number Trace
In some circumstances, employers will trace an applicant's Social Security number to determine that the individual is who they claim to be and they are legally allowed to work in the United States.
Social Media Check
It's becoming more common for employers to conduct a social media and internet background check on applicants. They're looking for photos, posts, comments, and other activities that could reflect poorly on the company, as well as evidence that points to poor character or integrity.
Industry-Specific Checks
Certain industries and employers may be required to conduct specific checks to comply with federal or industry standards. These might include license or certification checks or a more in-depth security clearance confirmation. State laws vary, but certain roles in education, healthcare, public transportation, and child care, among others, require specific background checks for employees.
Again, not every job requires every type of background investigation, and it's often up to the individual company to determine what offenses or information should influence a hiring decision. However, conducting at least a basic verification of the information presented by applicants is always a good idea to reduce risk and make good hires.