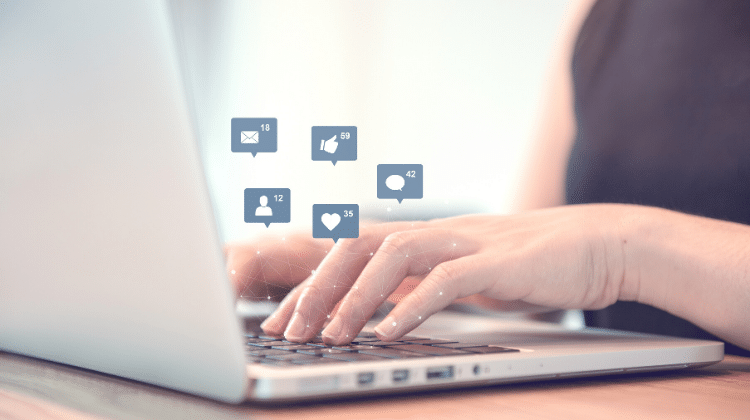 Brought to you by SEOlutions:
Different social media services serve different purposes. LinkedIn is, by far, the social media of business. It's one of the most important tools anyone in business can have on their side.
There are over 277 million people signed up on LinkedIn, with nearly half of those users checking it each day. Around 94% of recruiters say they check prospective hires on LinkedIn and consider their profiles when making hiring decisions.
As someone in business, you owe it to yourself to be on LinkedIn and have a serious profile on the platform.
There are a number of things you can do to improve your presence on LinkedIn, including taking advantage of LinkedIn SEO. This is just like any other kind of SEO; it means that your profile appears higher in search results on both LinkedIn and Google.
Here's what you need to know about LinkedIn SEO:
You Need a Complete Profile
There needs to be as few blank spaces as possible in your LinkedIn profile. Be sure to use descriptive keywords too.
Include as much information as possible to be more relevant in searches. Avoid going overboard, however, and keep everything simple and relevant. No one wants to see a profile stuffed full of keywords that is an obvious attempt to appear professional without actually being professional.
LinkedIn actually has some tools and suggestions to help you fill out your profile. Be sure to use accurate and honest information and keep things simple.
You Should Claim a Custom URL
Claiming a custom URL is the simplest LinkedIn SEO trick there is. Create a good profile and give yourself an easy to remember URL that you can include on your website, resume, or business cards.
Try to include your full name in the URL if you can. If someone else with your name has already claimed that URL, just add some variation to it so it fits you.
Use Keywords in Job Titles
It sounds obvious to use keywords in your job title, but leveraging your job titles like this gives you an edge over the people who don't.
There's no need to embellish anything or lie either. Just use descriptive keywords to explain what you've done.
It doesn't need to be too deep or intricate. Just make some small and positive changes and see what it does for your profile visibility.
Build a Network
Having a network is key to having a LinkedIn presence. Search results can vary based on your network of contacts.
Search results show people who you know or are connected to people you know. The deeper your network goes, the more people that your profile will be shown to.
Don't forget that LinkedIn is a social network so be sure to network.
Be an Active Member of Relevant Groups
LinkedIn includes information about the groups you join on your profile page. This tells LinkedIn more about the kind of person and professional you are. These groups are all filled with active members who are interested in connecting to others and helping them out.
Be sure to ask questions if you have them and answer the questions others post. Helping other people on LinkedIn is a great way to stand out and be noticed. It also gives you the chance to learn and become better at whatever you do.
For example, if you're offering SEO services for local businesses, you should join some online marketing groups that are focused around local SEO topics and try to engage as many members of those groups as possible.
You Should Include a Picture
Having a picture on your profile makes you appear more legitimate and it shows people who you are. It's especially important if you have a common name. If people know what you look like, then they'll have an easier time finding you in all the search results.
Remember, LinkedIn is a professional service for, you know it, professionals. Use a professional looking picture and – if possible – use the same picture from other social networks to create a sense of cohesion between the different platforms.
Be Sure to Optimize Your Job Description
Your job description is sort of a blog entry where you tell everyone what you do (or did in the past). Be sure to include accurate information and include keywords in the job description.
Keep it simple though – only a few paragraphs or a few sentences. Take advantage of lists and bullet points whenever you can to make the content easier to read.
Recommendations are Important
Being endorsed and recommended by others shows that you're a competent person in your field. There are some rumors that suggest having more recommendations means your profile ranks higher, but there's little – if any – proof of this. More recommendations tell people that those in your industry value you, but they don't necessarily improve your ranking.
Even if they don't improve your ranking though, they give those who find your profile an idea of who you are, what you can do, and how valued you are. These endorsements are a great way to show a potential client or employer that you're great at what you do and that others will vouch for your skills. It's a social proof of your ability as a business person who should be taken seriously.
As you collect recommendations and endorsements of your own, don't hesitate to hand out some to other people too.
Like any social network, LinkedIn offers the chance to share content. It's a great way to connect with others and drive traffic to your website or blog. Be sure to share your own work and include your latest work in the "Projects" section of your profile. This creates another link to that content and gives LinkedIn more information to better connect you with business professionals.
The content you share can be seen by others in your network. They can interact with the content and share it on their own networks. It puts your content in front of more people without any extra work from you. Once again, don't forget to share the work of others that you find relevant and interesting.
The idea of sharing as much as you can also extends to sharing your LinkedIn URL as much as you can. Put it on business cards, on other social media platforms, and anywhere else you can think to put it. There's nothing wrong with a little self-promotion.