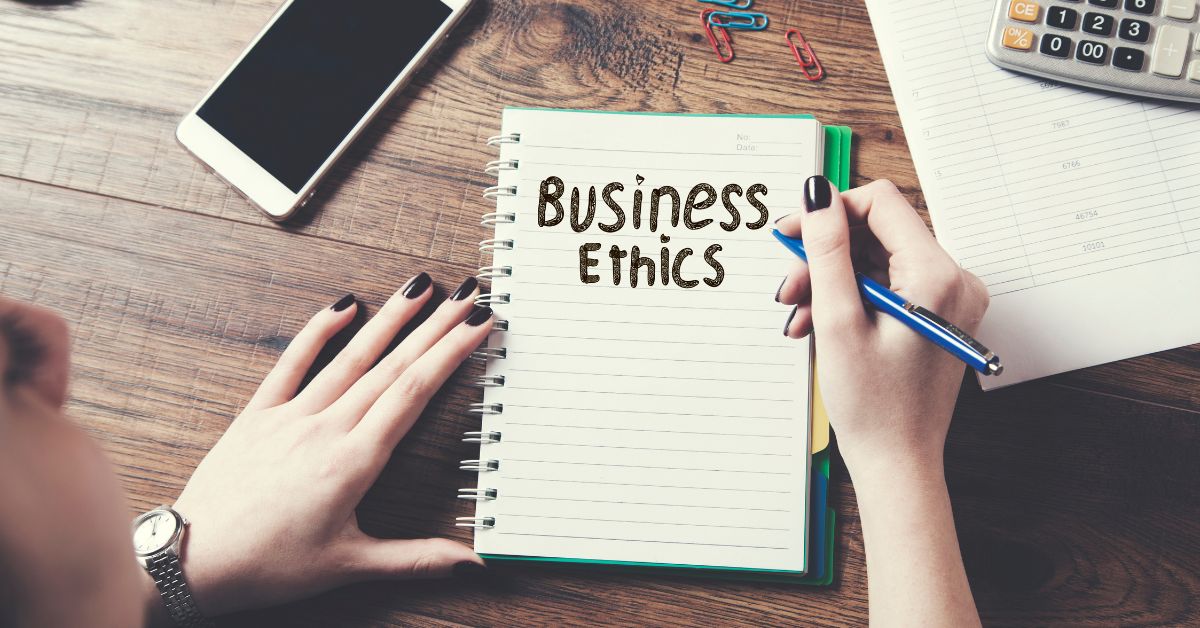 Brought to you by STL:
Ethical considerations have become increasingly important in today's interconnected and globalized business landscape. Business ethics refers to the moral principles and values guiding organizations' decision-making processes and behaviors.
Navigating complex moral issues is crucial to fostering a responsible and sustainable business environment. This article explores the significance of business ethics, its benefits, and strategies for effectively navigating ethical challenges in the workplace.
The Significance of Business Ethics
Business ethics provides a framework for businesses to make decisions that are not only legally compliant but also morally sound. It involves considering the impact of business actions on various stakeholders, including employees, customers, suppliers, and the community. By adhering to ethical principles, organizations can build trust, enhance their reputation, and create long-term value for all stakeholders involved.
Benefits of Embracing Business Ethics
1. Enhanced Reputation and Brand Value
Acting ethically fosters a positive brand image and enhances reputation in the marketplace. Customers, employees, and investors are increasingly drawn to companies that prioritize ethical practices, which can increase customer loyalty, positive word-of-mouth, and improve brand value.
2. Increased Employee Engagement and Retention
Organizations that demonstrate a commitment to ethical practices often attract and retain top talent. Employees are more likely to be engaged and motivated when they work in an environment that upholds values such as integrity, fairness, and transparency.
3. Mitigation of Legal and Reputational Risks
Ethical conduct helps companies avoid legal pitfalls and potential damage to their reputation. By adhering to ethical guidelines and industry regulations, companies minimize the risk of lawsuits, fines, and negative publicity associated with unethical behavior.
4. Strengthened Stakeholder Relationships
Ethical business practices foster trust and loyalty among stakeholders, including customers, suppliers, and the community. Building strong relationships based on trust and ethical behavior can lead to collaborative partnerships, improved customer satisfaction, and long-term business success.
1. Establish a Code of Ethics
Develop a comprehensive code of ethics that outlines all employees' values, principles, and expected behaviors. The code should reflect the organization's commitment to integrity, honesty, respect, and fairness. Regularly communicate and reinforce the code of ethics to ensure its integration into everyday business practices.
2. Provide Ethics Training and Education
Offer regular training programs and workshops to educate employees about ethical standards and the importance of ethical decision-making. Promote a culture of ethical awareness and provide guidance on addressing and navigating complex ethical dilemmas that may arise in the workplace.
3. Encourage Open Communication
Create an environment that encourages open dialogue and communication about ethical issues. Establish channels for employees to report concerns and provide anonymous feedback. Foster a culture where employees feel safe to speak up and where ethical concerns are addressed promptly and appropriately.
4. Lead by Example
Ethical behavior starts at the top. Leaders must model ethical conduct and demonstrate a strong commitment to ethical practices. By consistently acting in alignment with ethical principles, leaders set a positive tone and inspire employees to follow suit.
5. Regular Ethical Assessments
Conduct regular ethical assessments to evaluate the effectiveness of existing policies and practices. Identify areas for improvement, address potential risks, and make necessary adjustments to ensure ongoing ethical compliance.
Final Thoughts
To enhance ethical awareness and decision-making skills, organizations can invest in professional skills development programs that provide insights into ethical leadership, decision-making frameworks, and strategies for creating an ethical culture within the company. Access to such resources can empower individuals at all levels to navigate complex ethical challenges effectively.
Business ethics is not just a compliance requirement but a fundamental principle that shapes the character and reputation of an organization. Navigating complex moral issues in the workplace is essential for fostering a culture of integrity, trust, and sustainable business practices. By embracing business ethics, organizations can reap numerous benefits, including enhanced reputation, increased employee engagement, and strengthened stakeholder relationships.
Organizations need to recognize that ethical considerations go beyond legal compliance. Ethical decision-making requires thoughtful evaluation of the potential impact on all stakeholders involved. By aligning business practices with ethical principles, businesses can build a foundation of trust and credibility that serves as a competitive advantage in today's business landscape.
The link between business ethics and professional skills development is crucial. Investing in training programs that emphasize ethical leadership and decision-making equips individuals with the necessary tools to navigate ethical challenges effectively. Organizations must establish a strong code of ethics, provide ongoing training and education, and foster open communication as they strive to navigate complex ethical issues. By promoting a culture that encourages ethical behavior and accountability, companies can create an environment where employees feel empowered to address ethical concerns and make conscientious decisions.
Leaders play a critical role in setting the ethical tone for the organization. Leading by example and demonstrating a strong commitment to ethical practices establishes a framework for ethical behavior throughout the organization. Leaders are responsible for upholding ethical standards and fostering a culture that values integrity, transparency, and fairness.
Regular ethical assessments are essential to ensure ongoing compliance and identify areas for improvement. By regularly evaluating existing policies and practices, businesses can proactively address potential ethical risks and make necessary adjustments to uphold ethical standards.
Navigating complex moral issues in the workplace is a critical aspect of responsible and sustainable business practices. Business ethics provides a guiding framework that helps organizations make morally sound decisions, build trust, and create long-term value. By embracing ethical principles and investing in professional skills development, enterprises can foster a culture of integrity, effectively manage ethical challenges, and position themselves for long-term success in the ever-evolving business landscape.
Embrace the importance of business ethics, integrate ethical considerations into everyday decision-making, and cultivate a workplace culture that upholds integrity and respect. By doing so, organizations can not only navigate complex moral issues but also build a solid foundation for ethical conduct, a positive reputation, and sustainable growth in the marketplace.