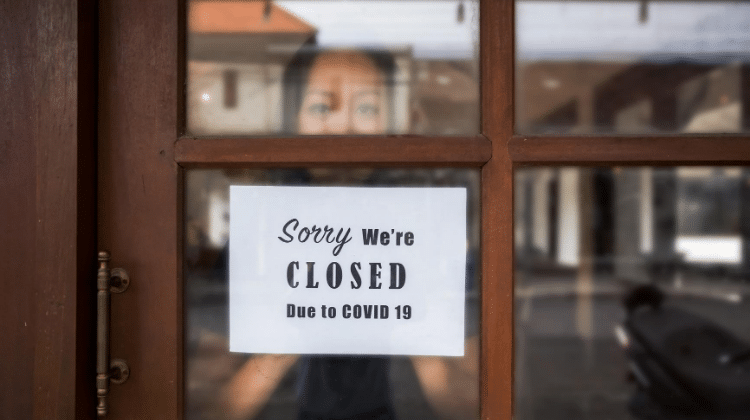 Recent research shows that women and minority-owned businesses in the U.S. have been hardest hit by the COVID-19 pandemic. The impacts have been drastic, according to research conducted by the Stanford Institute for Economic Policy Research (SIEPR).
African American business owners suffered the greatest level of losses with a 41% drop in revenue. Hispanic business owners suffered a 32% drop in revenue, and Asian Americans suffered a 26% drop in revenue (Fairlie, 2020). Women business owners ranked fourth with substantial losses in revenue by 25%, which is even greater if you are both a woman and a minority-owned business (Fairlie, 2020).
These findings are not only alarming but support the need for improvement in economic policy changes to reduce the long-term ramifications of the pandemic and inequality.
The COVID-19 mandates combined with shifts in demand have added to the already existing pattern of gender, race, and other minority-owned businesses to suffer from the largest losses in net profits, business closures, and difficulties with obtaining access to capital needed to keep their doors open. Many women and minority-owned businesses in industries such as construction, restaurants, hospitality, and transportation faced the largest drops with the only industry exception being agriculture (Fairlie, 2020).
Simulations also revealed that the concentrations of female, black, Latino, and Asian American owned businesses in these hardest-hit industries have been extreme when compared to the national average losses of non-minority owned businesses (Fairlie, 2020). Overall, businesses owned by these demographic groups are temporarily closed, had large reductions in employees, and have less than one month of cash flow on hand (Fairlie, 2020).
With women specifically, these businesses have experienced a greater amount of financial losses due to COVID-19 when compared to their male-owned counterparts. This research evidentially shows that such business owners are at higher risk of closing down for good and is worrisome. From a financial standpoint, when there are lower revenues and profits, business owners are less likely to qualify for affordable working capital through traditional bank loans or loans guaranteed by the U.S. Small Business Administration (SBA).
In response to the pandemic, numerous programs have stepped in to contribute relief efforts and offer grants and other financial assistance for women and minority-owned businesses. Some of these options include programs offered through:
Grants.gov: The grants.gov program is a free service established in 2020 that provides a large database of over 1,000 federal funding opportunities and assistance to grant seekers with how to go about finding and applying for one.
Women's Business Centers: The SBA has about 100 women's business centers throughout the U.S. to help with business development and obtaining access to working capital.
U.S. Economic Development Administration (EDA): The EDA provides investment programs and assistance to help promote strong local communities and regions. There are several districts located throughout the U.S., such as the Superior California Development District, which provides financing to local businesses.
Small Business Development Centers: The SBA sponsors hundreds of Small Business Development Centers typically at colleges and universities. The SBDCs help with free business consulting, business plans, market research, and finding access to funding.
The Downside
At times, government assistance and grant programs can be very difficult to obtain. They may either not provide enough money needed or will restrict funding approvals depending on the type of business industry. Many women and minority-owned businesses were placed at the bottom of the list during the first round of SBA Payroll Protection Program (PPP) and/or Economic Injury Disaster Loans (EIDL) and received no communication beyond their initial loan applications.
The deadline for PPP applications expired on August 8th, 2020 and the government has yet to approve the second round of stimulus. The ultimate question is, will these programs and future stimulus relief be sufficient to help women and minority-owned businesses survive the impacts of COVID-19?
The research shows grave concerns for these business owners who are at a greater risk of permanent mass closures. This would likely have a dramatic economic effect on unemployment rates, further income inequality, and may contribute to an even more prolonged economic recession.
Source: Fairlie, R. (2020). The Impact of Covid-19 on Small Business Owners: Evidence of Early-Stage Losses from the April 2020 Current Population Survey. doi:10.3386/w27309